FIFA 19 Producer and EA SPORTS™ Creative Director Matt Prior discusses what it took to create a memorable trilogy for The Journey: authenticity, player choices, storytelling, creative challenges and the inclusion of UEFA Champions League in The Journey: Champions*.
In FIFA 19, The Journey returns for its final chapter. What do you feel makes a successful trilogy?
I think there are many factors. We wanted to deliver a compelling story that develops characters in interesting and unexpected ways, and one that offers sufficient gameplay choices and mechanics that can impact how those stories unfold.
Our goal was to create an experience that can be enjoyed in its own right and does not necessitate playing The Journey 1 and 2 for it to be understandable and engaging. I don't think our players could have predicted where we took The Journey 2 after the first installment, this was key to keeping it interesting and is something that will make for a successful trilogy in The Journey: Champions.
How does all the drama of real-world football inspire The Journey: Champions?
Authenticity is key for FIFA, and The Journey is no exception. One of the very first things we did was to look at the real world of football - it's dramas and stories, and of course, social media - which makes that side of football more accessible.
We also have a few ex-professional footballers on the development team and we worked with writing consultants who know everything there is to know about the beautiful game, both on and off the pitch.
Can you walk us through a specific phase of the storytelling process, like the Writing Team's approach to dialogue development?
The story always starts with a high-level idea of where we want to take the narrative arc and the characters that we want to represent. Once we have that we flesh out those areas in much more detail before our writer starts drafting the script. It's not all just about the story though, but how to capture scenes and characters authentically, so research is a key part of the process.
How does the integration of the Champions League affect player choices in The Journey: Champions?
The Champions League represents what most people consider to be the pinnacle of club football and has a major impact for Alex and Danny as it forms the main narrative arc of their stories, and the choices players will have to make.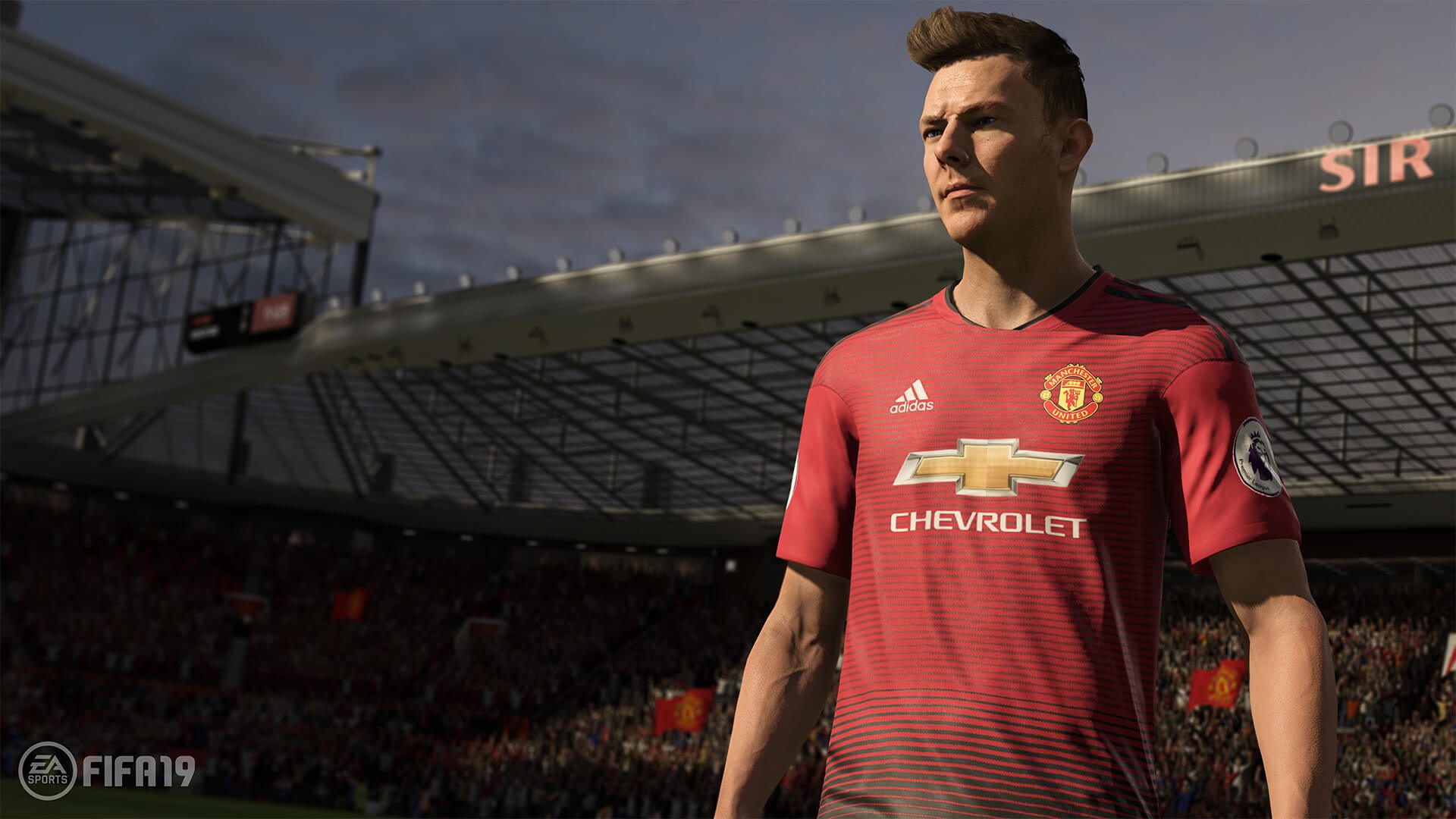 What types of complexities do you face when introducing three distinct storylines?
We wanted players to have the freedom to play through these stories the way they want to, so if they like, they can hop between them at will, taking one character's story well beyond another. This made everything a little more complex as there's three distinct storylines where characters interact with each other, meaning certain scenes had to be written from different perspectives.
Whose story have you enjoyed developing the most for The Journey: Champions and why?
Kim Hunter as a character has been special for the whole team. She represents a significant step forward, not only for FIFA as a game but also for the sport of football. Having the opportunity to build an experience that provides a new outlet for young women all over the world who love the sport, as well as an authentic window into the challenges that women in football face day-to-day has been both fulfilling and important. We hope that our audience enjoys playing Kim's Journey as much as we loved building it.
With the familiarity of The Journey 1 and 2, do audience expectations for final installment in the trilogy become harder to manage?
I think players may have an expectation of what The Journey: Champions may involve, but it's part of our job to try and subvert that, by offering something unexpected and captivating. I don't think anyone expected to play as Kim Hunter for the American national team in the Journey 2
Were there any unsuspected turns, memorable moments or challenges that impacted the creative process in a positive way?
There are always surprises and challenges, but we have an incredible team who are pretty good at dealing with unexpected turns, should they arise. Cristiano Ronaldo transferring to Juventus presented a number of challenges, but that's the world of football.
Can you talk through the importance of cutscenes in narrative design?
Cutscenes are hugely important. They are the elements through which the narrative and story is told, and they allow us to take players away from the pitch and into the lives of the characters.
Did you always want the trilogy to culminate in players being able to compete in the UEFA Champions League final?
When we first set out with The Journey back in FIFA 17, I always envisioned it would be as a trilogy and one that would end with our players being able to win what I class as the ultimate prize in club football.
Ultimately, what do you want our players to experience in The Journey: Champions?
If they are new to FIFA, then The Journey: Champions is a great place to start. It will teach you how to play the game and educate you about the wider world of football. It's a mode for everyone to have a great time, connect with the characters and enjoy each of the very different stories we tell.
______________________
* The Journey: Champions is available on the PlayStation 4, Xbox One and PC platform versions only.
Stay in the conversation of all things gamescom: Read our blog, follow us on Twitter and Instagram and Like us on Facebook.