EA is proud to be a sponsor of the Grace Hopper Celebration (GHC) produced by AnitaB.org and presented in partnership with ACM. GHC, which takes place next month in Orlando, is the world's largest gathering of women technologists. With inspiring keynotes and sessions, networking opportunities, and important career resources, GHC will include 25,000 attendees this year with thousands more joining remotely via the livestream. EA will have a team of 146 women and men attending, including four scholarship recipients aspiring to be the next generation of STEM leaders.
In the first part of our two part series about our inspiring EA GHC attendees, get to know two of our scholarship winners, Stephanie Peña and Victoria Carlos, in our spotlight blog.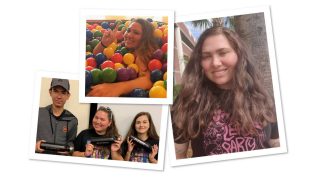 Stephanie Peña
Fast Facts
Role: Assistant Producer Intern
School: University of Central Florida
Major: Computer Science
As a woman in computer science, I could not be more excited to talk to other women in my field and share our experiences. I am grateful to EA for awarding me this scholarship, as attending the Grace Hopper Celebration would be impossible for me do so without it. I am eager to a build a network of like-minded individuals both from the industry and from other universities. Promoting diversity in STEM is crucial and aligns with my work at the Office of Diversity and Inclusion at University of Central Florida.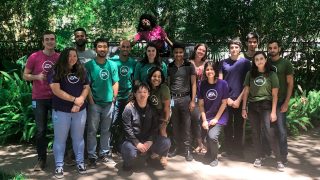 Feeling included in a diverse environment is validating, which is why my internship at EA was so life-changing for me. Before my internship, I was apprehensive that game development environments and communities would be a good fit for me as I believed it to be so male dominated that I would struggle to find a voice. However, at EA my talents were nurtured, and my contributions were never overlooked. I found an inclusive community at EA and was able to gain many valuable experiences and make meaningful relationships. I am ready to continue my journey in game development and going to GHC is the next step.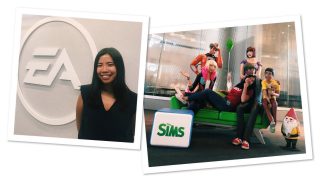 Victoria Carlos
Fast Facts:
Role: Software Engineering Intern

School: University of South Florida

Major: Computer Science
I am immensely blessed to receive this scholarship from EA! My boss and mentor (Hi Scott and Jatan!) have taught me to always be in pursuit of learning: learning from mistakes, from challenges, and from a community. By attending GHC, I want to continue that philosophy and learn not only technical skills but the journey of people. By learning from both the women of EA and the overall GHC community, I am able to gain a sense of understanding on how to be a better software developer, co-worker, mentor and friend. Both GHC and EA have shown me that as a woman in STEM, we are not given this pressure to represent, but rather, we are given this opportunity to inspire and motivate others.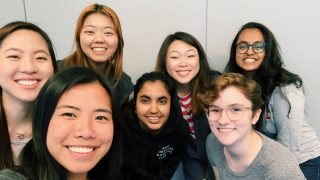 I am grateful for EA for not just giving me the chance to attend GHC one last time as an undergrad, but also, to work with them these past two summers in Seattle. I loved interning at EA because, despite being a company that creates virtual forms of entertainment, I have been introduced to the most human and genuine people. I had worked with the Cloud team for both of my internship tenures and they have taught me that it is a team that powers people to collaborate and play. Above all, it is my team that made me love swiping in my ID into work everyday! So thank you EA for introducing me to a culture that goes beyond my role as a Software Engineer. I am incredibly lucky to return as a full-time Software Engineer upon graduation in December.
Interested in being an intern at one of our global locations? Find out more information about how you can be in our next class of interns here!
---
Stay in the conversation of all things Inside EA: Visit our site, follow us on Linkedin, Facebook, Twitter, and Instagram.