How many lines of text are you handling for a Localization of a game like Mass Effect: Andromeda?
For Mass Effect: Andromeda specifically, we're recording more than 77,000 lines for each localized language. BioWare games are generally the biggest in terms of scope, which is one of the reasons why they can't be dubbed to as many languages as other EA titles.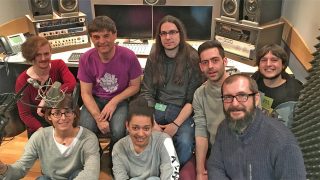 When choosing the recording studio, what are you specifically looking for when it comes to BioWare titles?
BioWare titles are quite unique in many different aspects. As mentioned above, they have huge scopes and the number of characters to record is quite large, with up to 1,500. So, a recording studio handling a BioWare project needs to be very skilled at Project Management, and needs to have access to a very large pool of talents. Also, since BioWare games feature characters from different fantasy or alien races, different recording techniques and equipment might need to be used.
What do you have to keep in mind while casting actors for a character in the game (style, cultural aspects, consistency with previous roles)?
The general challenge for Localization is to ensure that a local version of a game is not a mere translation, but a whole true experience for the players. Style, cultural aspects and consistency are factors to have in mind, but also many others such as experience, professionalism, believability, tone of voice, adaptability, how recognizable the voice is. The talents are not selected by Audio Capture alone, but in agreement with many other involved parties, including external partners.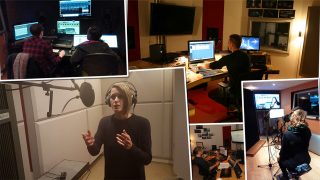 How many voice actors are needed to localize a game like Mass Effect: Andromeda?
Around 150 per language. This means that many of these talents act as different characters. An advantage that the Mass Effect franchise has in this regard is that one talent can play several minor roles, since the audio processing for one race can be so different from another that it's impossible to tell that they are being played by the same actor or actress.
For instance, Salarians in the Mass Effect Universe speak in a very fast pace and their pitch is shifted to higher frequencies. This allows us to use the same actor to play another character from a different race. Also, voice talents are professionals that can perfectly play different voices. Here's an example: If you have ever watched the show Rick and Morty, have you noticed that both main characters are voiced by the same actor?
What factors are influencing the Audio Localization (specific requirements: legal, linguistic, timelines, etc.)?
If I had to choose two over the rest, that would be time and quality. Think of a game as a painting, or a book. A self-demanding painter or writer will always have the feeling that his or her work can be improved, so they need to impose themselves a finishing date. A game is exactly like that, but it's created by a team of several hundreds of people, from a storywriter to a voice talent and everyone in-between.
Quality is the other important factor, because everyone at EA Loc is committed to a great product, and a great product comes from each and any of us doing our best in that regard.
---
Want to work at Localization in EA Madrid? Join the team here!
Stay in the conversation of all things EA: Visit our blog, follow us on Twitter and Like us on Facebook.