At Electronic Arts, everything we do is meant to Inspire the World to Play. Approximately 8,800 employees bring the spirit of play to EA every day, living our Purpose & Beliefs – Creativity, Pioneering, Passion, Determination, Learning and Teamwork – to deliver powerful and immersive experiences to millions of players around the world.
Continuing our special series highlighting our 2018 Purpose & Beliefs award recipients, we speak with Senior Rendering Programmer, Nicolas Lopez, who was recognized with the Teamwork Award.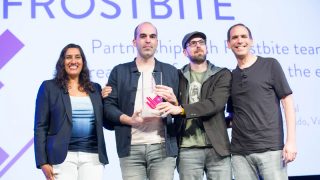 1. Nicolas, please tell us a little bit about yourself.
I'm a Senior Rendering Programmer on a new IP at EA Motive Montréal. I focus on building Open World tech using the Frostbite game engine to support our game vision. Prior to joining EA, I worked at companies such as Eidos Montréal, Warner Bros. and Rebellion.
2. What are some of the challenges you face in your role?
Being a rendering programmer consists of making things fast and pretty. It can often be hard to find the right trade off between how good it looks and how fast it runs on the console. Fitting into budgets, such as memory or processing speed, is often hard as we try to squeeze more and more things into the game. And we always do, till the very end!
3. What is the most rewarding aspect of your job?
Those eureka moments! You know, after you've spent days doubting your ability to find a good solution to a given problem. Then out of the blue, you come up with a smart and elegant solution.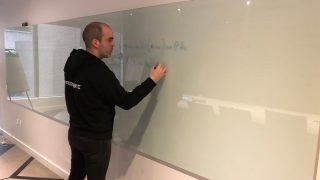 4. What continues to drive you in your role at EA?
What's great about my job is it never repeats itself. Being a Rendering Programmer, I learn something new almost every day. There is often no straight solution to a given problem, such as a new visual feature, or a new system. Being a rendering programmer, I am at the frontier between production and research and development. Everything is always fresh and new.
5. What advice can you give to someone who aspires to a be in your field at EA?
Don't get discouraged! Becoming a Rendering Programmer is hard. Last summer, a few talented programmers shared their stories on #ShareMyRejection. It really helps put into perspective how hard it can be to join the industry or the studio of your dreams. Even very talented and successful people suffered setbacks at some point in their career or outright got rejected.
But more generally speaking, there are tons of resources available online. Watch GDC talks, read Siggraph slides, install Unreal and make things with it. Having demos to show during an interview is such a big plus! It can prove your ability to solve problems and achieve something presentable on your own.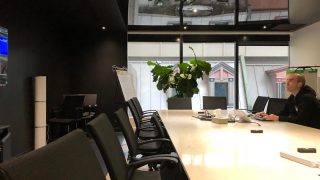 6. What are some of your favorite games to play?
StarCraft 2 is one of my favorite games. It is often compared to poker, and at reason. In this game, players often can't see exactly what their opponent is up to and must base their decisions on incomplete information. I'm also a big fan of games with innovative game design and storytelling, such as Metal Gear Solid V and Nier Automata. Those games always find ways to reset my expectations!

Want to work at EA Montreal? Join the team here!
---
Stay in the conversation of all things Inside EA: Visit our site, follow us on Twitter, Linkedin and Instagram.