Hockey's unique position in global sports culture has always meant that the NHL franchise is free to play its own game. The sport has its own style, and folks are drawn to the game, in part, because of hockey's unbothered and honest independence. NHL 19 is capturing that culture like never before, and we spoke to NHL 19 Creative Director Will Ho about pond hockey culture, "The World of CHEL," and how he came to work at EA.
EA: How did you come to work at EA?
I previously worked on several Need for Speed titles, both at Black Box Games in Vancouver and at Ghost Games in Gothenburg. My boyhood dream was to make great racing games, and that's what brought me to EA (twice!). But I also spent my formative years playing and designing sports games, which eventually led me to work on NHL.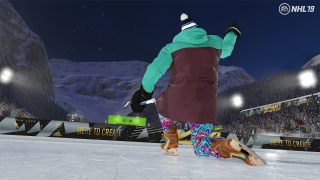 What is your role in NHL 19?
Being Creative Director on the NHL franchise means I get to work with a team that is truly passionate about hockey. So my role is really to curate and facilitate—to bring focus to the countless great ideas that our team members have to make NHL better every year.
What is The World of CHEL?
The World of CHEL is a hub for players who want to express themselves off and on the ice. It all centers around creating and competing with custom players. Pick your player class, as well as your pro and casual gear. Next, play any of four position-locked modes to earn XP to unlock more customization items to evolve and improve your created player.
The pinnacle of World of CHEL is playing in EA SPORTS Hockey League (EASHL), in which you team up with others in the best online team play experience in sports. Winning in that mode isn't easy, but it's a real rush that we want all of our fans to feel.
What was the inspiration behind including all the customization options in NHL 19?
We believe that hockey culture goes far deeper and broader than just wearing NHL team colors. It's about whatever you want to wear to stand out on the ice: hoodies, parkas, hats, jeans, track pants, cargos, and lots of custom equipment. So in World of CHEL, you can mix and match a range of pieces from the serious to the downright silly. I can't express in words the sheer variety we have. It's insane.
Can you go into the culture of pond hockey?
Pond hockey strips the sport down to its essentials: skating, stickhandling, and shooting are really all that matter. It's as pure as dribbling a soccer ball down the street or draining shots at the neighborhood hoop. It's casual and social, and you can make up rules as you go — or not. In short, it's pure fun.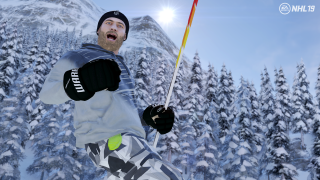 Ones is a very different way to play hockey. What did the team have to consider to make sure the mode came across correctly?
We designed Ones to capture the essence of pond hockey while adding a competitive element. So we put three players 1v1v1 on a half-rink against an AI goalie. We held firm keeping the rules simple: no rules, most goals in three minutes wins. And then we put that pure experience in a four-tier ladder that promotes the best Ones players to the top for daily bragging rights. I'd say we made Ones right by keeping it relatively simple.
On a personal note, what team do you have winning the Stanley Cup this coming season?
I think either the Nashville Predators or Winnipeg Jets could go all the way this year. But I bleed blue and orange, being a lifetime Edmonton Oilers fan. I have to believe that McDavid & Co. can and will bring home a sixth Stanley Cup.
______________________
Stay in the conversation of all things EA: Read our blog, follow us on Twitter and Instagram, and Like us on Facebook.