Electronic Arts Home

Games
FAQ
News
Games
News
FAQ
How To Join EA Access
Newsletter
Sign Up
Join EA Access
Join EA Access
Anthem
Bioware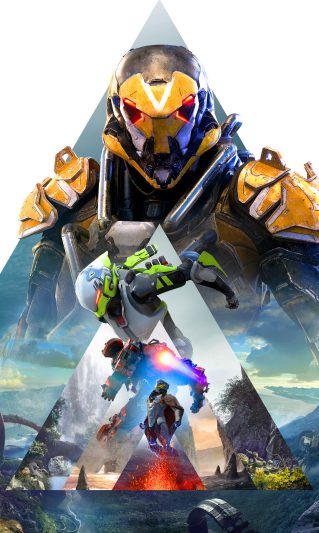 Join EA Access
Learn More
Anthem
On a world left unfinished by the gods, a shadowy faction threatens all of humankind. The only thing that stands between these villains and the ancient technology they covet are the Freelancers. Join with up to three other players and assemble high-tech, hand-crafted, uniquely powerful suits of armor. Explore vast ruins, battle deadly enemies, and claim otherworldly artifacts. With every mission, you and your Javelin grow in power. Fight the dangers of an ever-changing world. Rise united to defeat evil. Triumph as one. Anthem™ invites you to experience a co-operative Action-RPG set in a new and mysterious world from BioWare™ and EA. * CONDITIONS, LIMITATIONS AND EXCLUSIONS APPLY. SEE ea.com/ea-access/terms AND ea.com/ea-access FOR DETAILS. RECURRING REWARDS OFFERED ARE BY TITLE AND REQUIRE AN ACTIVE SUBSCRIPTION ON THE LAST DAY OF THE MONTH FOR NEXT RECURRING REWARD TO BE AVAILABLE IN-GAME THE FOLLOWING MONTH.
Game Features
CHART YOUR PATH
Experience massive, world-altering occurrences like Shaper Storms. Fight savage beasts and ruthless marauders. Delve forgotten ruins as you seek to defeat the forces plotting to conquer humanity.
Learn More
CONTROL YOUR FATE
Your power grows with every step into the unknown. Whether plunder, revenge, or glory lures you onward, your choices will irrevocably change you—and the world around you.
Learn More
RISE TO ANY CHALLENGE
Wield an arsenal of Javelin exosuits, each equipped with unique weapons and abilities. Customize them with gear you earn and craft, then use them to fly, leap, and climb through a contiguous open world.
Learn More
UNITE WITH FRIENDS
Up to four players band together to take on whatever perils you discover as a heroic team. As your friends support you in your journey, so do your victories and rewards benefit your friends.
Learn More
Screenshots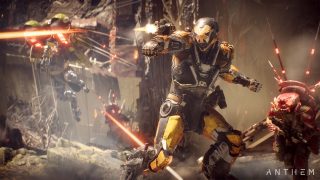 anthem-screenshot-launch-01.jpg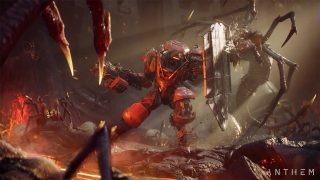 anthem-screenshot-launch-02.jpg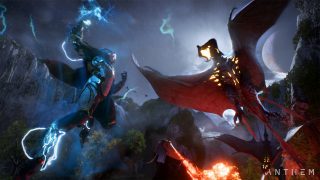 anthem-screenshot-launch-03.jpg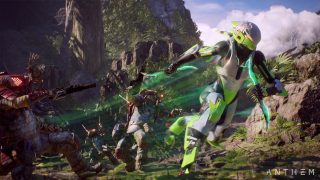 anthem-screenshot-launch-04.jpg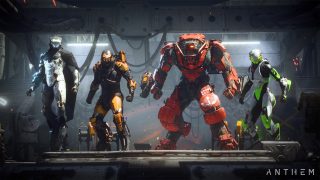 anthem-screenshot-launch-05.jpg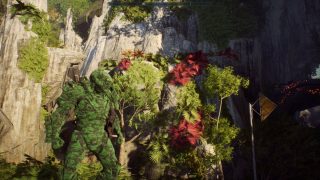 anthemcamo.jpg
anthemredblack.jpg
anthemlegion.jpg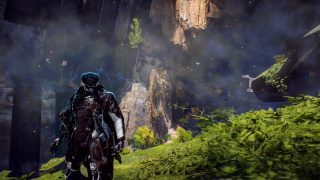 anthemstorm.jpg
FAQ
News
Join
Terms
Newsletter
Games
facebook
twitter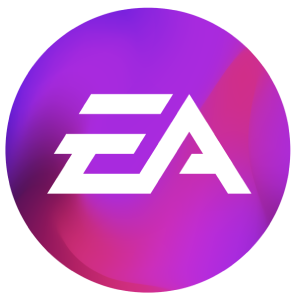 Browse Games
Latest News
Help Center
EA Forums
About Us
Careers
United States
United Kingdom
Australia
France
Deutschland
Italia
日本
Polska
Brasil
Россия
España
Ceska Republika
Canada (En)
Canada (Fr)
Danmark
Suomi
Mexico
Nederland
Norge
Sverige
대한민국
繁體中文
Legal
Online Service Updates
User Agreement
Privacy & Cookie Policy (Your Privacy Rights)