Electronic Arts Home

Sign In or Sign Up
Join EA Access
Member Sign In
Join EA Access
Member Sign In
Dragon Age: Inquisition
Bioware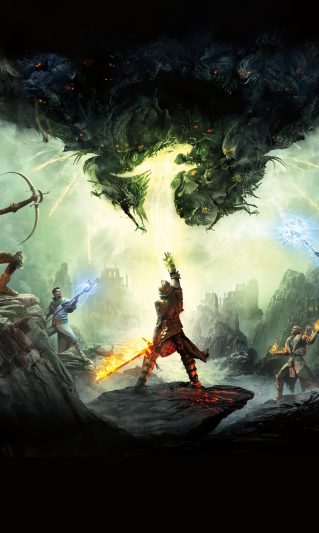 Join EA Access
Learn More
Dragon Age: Inquisition
Lead a team of heroes on a perilous journey through a living, open world. Discover the dramatic world of Thedas, from war-torn plains to jagged coasts, in the upcoming action RPG from BioWare, the creators of Mass Effect.
Game Features
Become The Inquisitor
Wield the power of the Inquisition over the course of an epic character-driven story, and lead a perilous journey of discovery through the Dragon Age.
Learn More
Change the World
Deciding the fate of villages and ransacking keeps will shape the world around you. As a leader, you can deploy followers of the inquisition to act on your behalf.
Learn More
Combine Forces
You don't have to face the enemies of Thedas alone; join your friends in thrilling adventures against some of Thedas' most monstrous foes. Choose between one of twelve unique Agents of the Inquisition, customize them with awesome loot, and prepare for action-packed encounters!
Learn More
Discover the Dragon Age
The world of Thedas has never been bigger or more detailed; it's wide open, and ripe for exploration. Discover enemy keeps ripe for the taking. Unearth hidden caves filled with lurking creatures. Thedas is vast and dangerous, but uncovering its secrets can spell the difference between victory and defeat.
Learn More
Bond With Legends
To become a great leader, you'll need to develop relationships with unforgettable characters. The real challenge, negotiating the dynamic relationships amongst each other.
Learn More
How Will You Lead?
Completely control the appearance and abilities of your Inquisitor, party of followers, outposts, and strongholds. Decide the makeup of your Inquisition forces and your own style of combat.
Learn More
Intense, Strategic Combat
There's no wrong way to play Dragon Age: Inquisition… except for the way that gets you killed. Fortunately, the optional strategic view gives you a god's-eye vantage on battle. Time stops while you plan in this view, but if that's not your style, you can just barrel ahead, crossbows blazing.
Learn More
Screenshots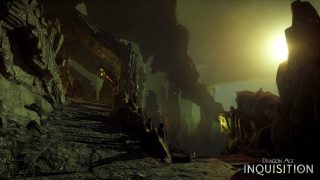 dai-fade-ramp-media-screenshot
dai-desert-castle-media-screenshot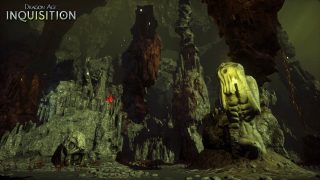 dai-fade-torch-media-screenshot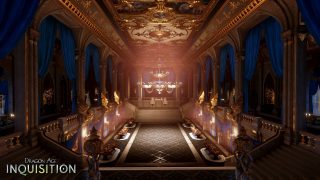 dai-fancy-hall-media-screenshot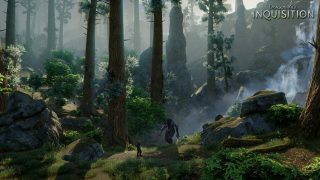 dai-forest-giant-media-screenshot
dai-dragon-media-screenshot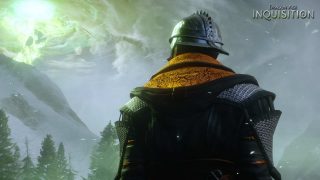 dai-inquisitor-media-screenshot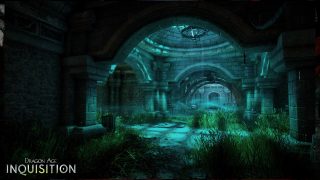 dai-catacombs-media-screenshot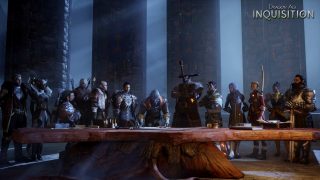 dai-wartable-media-screenshot
Related Games
Official Site
Help
Dragon Age™: Origins
FAQ
News
Join
Terms
Newsletter
Games
facebook
twitter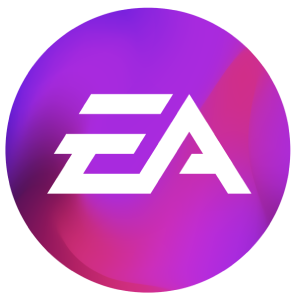 Browse Games
Latest News
Help Center
EA Forums
About Us
Careers
United States
United Kingdom
Australia
France
Deutschland
Italia
日本
Polska
Brasil
Россия
España
Ceska Republika
Canada (En)
Canada (Fr)
Danmark
Suomi
Mexico
Nederland
Norge
Sverige
대한민국
Legal
Online Service Updates
User Agreement
Privacy & Cookie Policy (Your Privacy Rights)