This article is part of our series on ways to play.
The Monitor is getting closer to harnessing the power of the Anthem and if he does, it means the end for the people of Fort Tarsis. It is up to you to venture out into the world on various missions and quests in order to stop him.

PLAYER NOTE: Anthem is still under development and the specifics of missions are subject to change, but for now this what we're able to share.

Mission Basics

As you proceed along your path, each step will have missions for you to complete. Along the way, you'll also make introductions with agents representing the main factions of Anthem who'll have more missions for you to complete. These agents need your help, but don't expect them to roll out the red carpet. You'll need to prove yourself as a Freelancer. Your cypher will keep you in communication with these agents during your mission, and sometimes you'll even meet up with them out in the field.
The activities that you'll complete on missions range from helping quiet unstable shaper relics and rescuing people in danger to taking down swarms of Scars or colossal beasts.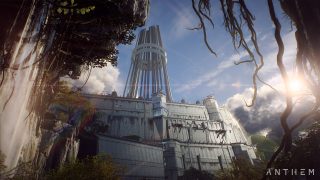 Teaming Up
You can always bring along teammates to help you with your missions. When you're in a public server, other players (with your permission) can join and assist you in whatever mission you're taking on. Matchmaking is easy and lets you play with exactly who you want to play with.

On the other side of it, it's also easy to find missions to join. Whether you're just looking to play with a friend who's already started a mission, or want to join someone else's mission, you'll be able to quickly drop in and help.
Finishing Your Mission

Once your mission is complete, you'll head back to Fort Tarsis and collect your well-earned rewards. You'll be able to identify items you picked up, and collect XP from the feats you accomplished during the mission. If you want to return to Fort Tarsis to check in with agents or other characters, you can, or you can dive right back into another mission or find a new contract.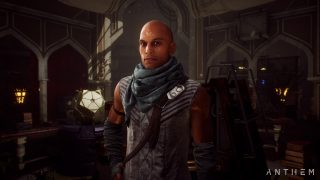 One of the missions that's been shown a bit already is "Lost Arcanist," which introduces you to the talented, intrepid, and reckless Arcanist Matthias. Your cypher picks up a weak signal, and it's up to you to follow it toward its source. Of course, things are never that easy, and the Scars have also been alerted to Matthias' presence. Now it's up to you to take down the ambushing Scars, continue the search for Matthias, and get to him before the Scars can. All in a day's work for a Freelancer.
Missions provide you with range of quests and challenges, however there are other experiences within the world of Anthem. If you want to step out of the narrative, you can launch into Freeplay or team up with friends and venture into Strongholds.

Pre-order now and get VIP access to a pre-launch demo.*
Keep your eyes open for more as we're ramping up to Anthem's release. Make sure to not miss any of it by signing up for the Anthem newsletter for all the latest Anthem news, updates, behind-the-scenes content, offers, and more (including other EA news, products, events, and promotions) by email.

Follow Anthem on Twitter and Instagram.

Anthem launches February 22, 2019 for Xbox One, PlayStation® 4, and PC. Early Access begins on February 15 for Origin Access and EA Access members.**

* CONDITIONS AND RESTRICTIONS APPLY. SEE https://www.ea.com/en-au/games/anthem/pre-order-disclaimer FOR DETAILS. DEMO DETAILS AVAILABLE AT https://www.ea.com/en-au/games/anthem/news/announce-date-of-pre-launch-demo. PERSISTENT INTERNET CONNECTION REQUIRED TO PLAY.
** CONDITIONS, LIMITATIONS AND EXCLUSIONS APPLY. SEE ea.com/ea-access/terms AND origin.com/store/origin-access/terms FOR DETAILS.