Battlefield V
FIFA 19
Madden NFL 19
The Sims
Anthem
Electronic Arts Home

Subscribe & Save
Join EA Access
Join Origin Access
Burnout Revenge
Criterion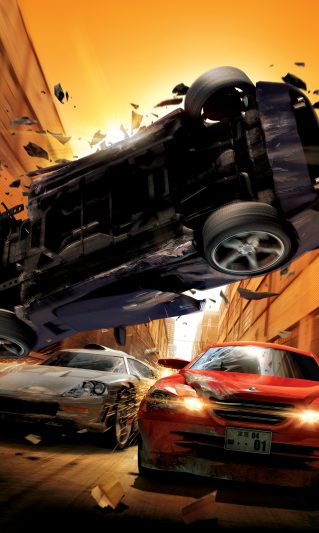 Burnout Revenge
This time it's not about winning, it's about an utter disregard for the rules of the road and total domination. This time it's personal.
Game Features
Traffic Attack
An all-new traffic attack mode pits gamers against the clock in a mad dash for destruction. It's not about dodging traffic, it's about leveling it by any means necessary
Learn More
Built to Battle
Designed for maximum carnage, Burnout Revenge's tracks are loaded with massive jumps, multiple paths and nasty chokepoints to deliver the ultimate brutal car combat. Vertical takedowns and in-race crashbreakers open up new av…
Learn More
Check Traffic
Think hockey on the highway. Now every vehicle on the road is in play and a potential target – or weapon. Ram traffic into your rivals, slam cars into vicious combo-based pile-ups and lay waste to everything in sight. Don't f…
Learn More
Live Revenge*
It's not just about winning, it's about vengeance. A persistent Live Revenge mode tracks your relationships with online racers and rank leaders, calling them out in each race … know your rivals and punish them!
Learn More
Car Classes
All-new cars in three classes (race, muscle and crash) accentuate different play styles and power up, physically transforming as they become more powerful
Learn More
Crash Redefined
Show Hollywood how it's done with all-new open-ended crash junctions. With multiple start points, complex, vertically-oriented tracks and hundreds of cars begging to be decimated, Burnout Revenge is the king of crash
Learn More
Car Deformation
Experience the next generation of destruction made possible by the power of the Xbox 360 and literally rip cars to shreds in the most explosive crashes in the series' history
Learn More
Grudge Match
Punish a rival enough and they'll develop a grudge – and then you'll need to take care of them personally in an all-new grudge match
Learn More
Real World Locations
Burnout Revenge features tracks spanning three continents and inspired by real-world cities - from Detroit to Rome to Tokyo
Learn More
Online Play*
Take Burnout Revenge online for 6 player online action on the PlayStation®2 computer entertainment system and Xbox Live™ * Internet connection required for online play.
Learn More
Screenshots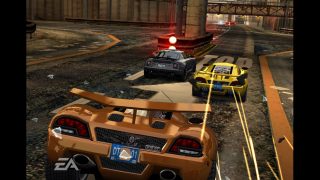 burnout-revenge Screenshot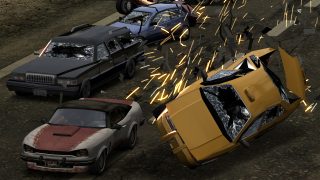 burnout-revenge Screenshot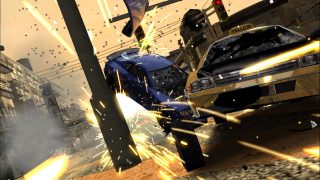 burnout-revenge Screenshot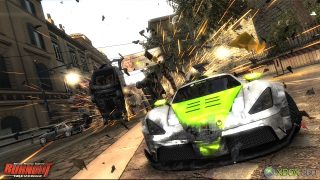 burnout-revenge Screenshot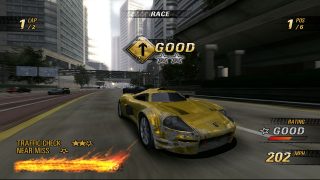 burnout-revenge Screenshot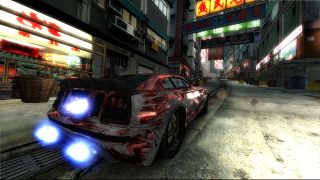 burnout-revenge Screenshot
burnout-revenge Screenshot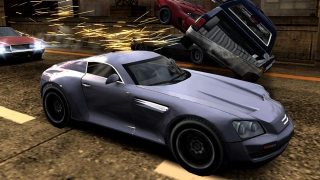 burnout-revenge Screenshot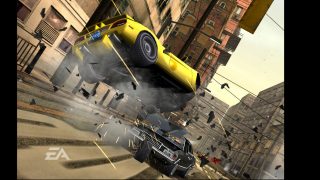 burnout-revenge Screenshot
Related Games
Official Site
Help
Burnout™ Paradise Remastered
Official Site
Help
Burnout Crash
Official Site
Help
Burnout™ Anthology
Games
News

Browse Games
Latest News
Help Center
EA Forums
About Us
Careers
United States
United Kingdom
Australia
France
Deutschland
Italia
日本
Polska
Brasil
Россия
España
Ceska Republika
Canada (En)
Canada (Fr)
Danmark
Suomi
Mexico
Nederland
Norge
Sverige
中国
대한민국
Legal
Online Service Updates
User Agreement
Privacy & Cookie Policy (Your Privacy Rights)