After two arduous days of competition, the final 8 competitors have earned their spot in Madrid. Eliminating along the way tournament favourites like F2Tekkz, MsDossary, Nicolas99FC and Vitality Maestro. These 8 players are looking to consolidate themselves among the FIFA esports elite and enter their names in the history books as the very first eChampions League champion!
Don't miss any of the action of the eChampions League Finals live on May 31 at 1 p.m. CET on EA SPORTS FIFA's YouTube Channel and Twitch Channels.
DrNightWatch
Free Agent
Bulgaria
One of the most knowledgeable FIFA players in the scene, DrNightWatch has seen himself on both sides of the broadcast this year – as a player and an analyst. The Bulgarian's pixel-perfect knowledge will be put to the ultimate test at the eChampions League Finals, where he'll look to rock the boat and capitalise on his recent blistering form. Knocking out heavy-favourite F2Tekkz in the Round of 16 is no small feat, so he'll be confident that he can continue to show up against the top competitors in the world.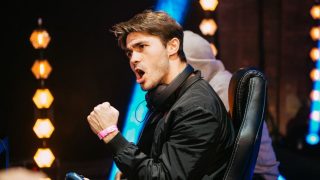 AlanAvi
FC Dallas
United States
YouTuber, content creator, analyst and professional FIFA player – what can't FC Dallas representative AlanAvi do? He may not have seen his best outing at the eMLS Cup last month, but his goal-scoring form returned at the right time when he got through to the final eight competitors looking for the eChampions League crown, scoring five goals past Mence and AndoniiPM in some close-fought matches to claim his spot. He's being coined as an underdog, but Alan himself will be confident he can take down his fellow analyst DrNightWatch at the eChampions League Finals.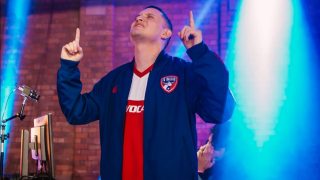 Joksan
compLexity
United States
Joksan's mid-season form left many doubting he could compete at the top echelons late in the season, but he quickly removed any concerns after toppling reigning FIFA eWorld Cup champ MSDossary in the Round of 32. The compLexity player has seen a late-season resurgence, and continues to rack up points placing his FIFA eWorld Cup spot very much within his grasp. Joksan is the heavy favourite against Zezinho, but the American will need to watch himself against a Brazilian who has shown he can compete with the big boys.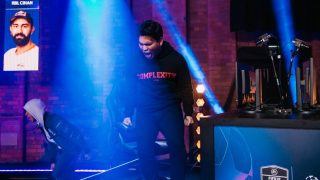 Zezinho
Team Gullit
Brazil
The backing of Team Gullit seems to have spurred Zezinho's form on in the second half of the season after a sluggish start of the campaign for the Brazilian. After bursting onto the scene in the FIFA 18 Global Series, he's been looking for his next big performance and where better to deliver than the eChampions League Finals? Knocking out Russian veteran Ufenok and FUTWIZ Tom on his way, his next target is Joksan – who may prove quite a hurdle in his way to lifting the trophy.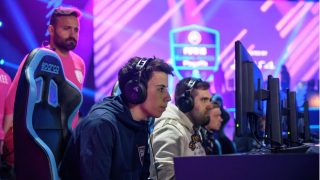 Rafsou
Team Vitality
France
Is there anything quite as tough as having to play your fellow teammate Maestro in the final round for a place in Madrid? Rafsou would know, as he had to knockout fellow Team Vitality and French national team competitor Maestro to claim his spot. A convincing 7-0 win got him to the eChampions League Finals, but his form will need to continue against Chris, a man who is no stranger to the knockout stages.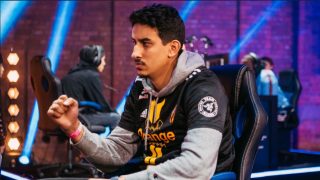 NYC_Chris
New York City FC
United States
The second eMLS representative and third American in the final eight is NYC_Chris, a man who needs no introduction. The New York City FC competitor has been a consistent feature in every tournament for the last three years, and continues to impress with his consistency and ability to adapt each year. However, the one thing Chris is lacking is a major trophy in his cabinet, and there is no better opportunity than the eChampions League Finals for him to shine on the biggest stage. Can he prove that consistency is key?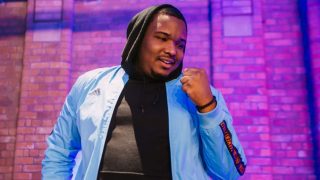 Marcuzo
North
Denmark
North's Marcuzo has had an interesting year. Winning the second season of the eSuperliga in his home country of Denmark seems to have only emphasised his attacking dominance right now, and the 'La Croqueta King' continues to bang in goals left, right and centre. His tie against xLevVinken in the next round will be a fiery affair – with the winner of that match heavily favoured to win the whole tournament. But can he deliver when it matters most?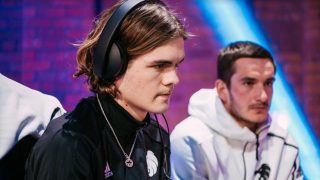 xLevVinken
Free Agent
Netherlands
Ajax may have lost in the Champions League, but xLevVinken will be looking to get one back as the Netherlands representative continues to flex his muscles on the FIFA esports scene. This season has really been a breakout year in terms of performances for the young Dutchman, as he continues to finish in the top brackets for every major tournament he makes it to. However, his continuous falls at the final hurdle may have hurt his confidence. As one of the favourites to win it all – can xLevVinken deliver this time round?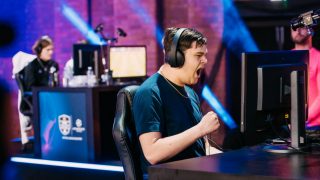 Don't miss any of the eChampions League Finals live from Madrid. The action kicks off on Friday, May 31 at 1:00 p.m. CET.
Make sure to subscribe to the EA SPORTS FIFA's YouTube Channel, Twitch Channel, Twitter, Instagram, and Facebook so you don't miss any of the action live from Madrid. And follow the @EAFIFAesports Twitter account for the latest competitive FIFA 19 content, news, and event coverage.
* Eligibility restrictions apply. Not all platforms are supported for qualification. See Official Rules for details. Final terms and structure subject to change.