With his dominant Global Series Major victory in Romania, Donovan "F2Tekkz" Hunt picked up his second-career FUT Champions Cup.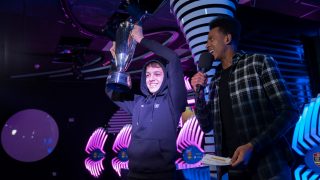 A compelling Day 3 of the FIFA 19 FUT Champions Cup November concluded with 17-year-old Donovan "F2Tekkz" Hunt conquering his second-career FUT Champions Cup with a decisive Grand Final victory over Joksan "Joksan" Redona.
With his 7-1 aggregate win at the first Global Series Major event of the FIFA 19 competitive season, F2Tekkz took home $50,000 USD and earned an extremely valuable 1,500 Global Series points as the Road to the 2019 FIFA eWorld Cup kicked-off in Bucharest, Romania.
not a One-tournament-wonder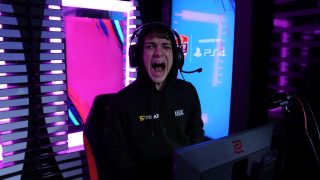 In a matter of about 11 months, F2Tekkz has gone from a virtual unknown to establishing himself as a superstar in the FIFA competitive scene. He came out of nowhere last January shocking community with a FIFA 18 FUT Champions Cup win in Barcelona.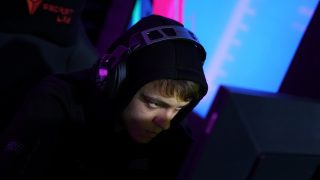 Anyone who said that the United Kingdom native might be a one-tournament-wonder was proven wrong by his win in Bucharest, and F2Tekkz took to social media to let it be known.
The young star knows how to entertain, too. He stated in his post-game interview during the broadcast that in the final minutes of the match he showed off some of his skill moves with the left stick to show give viewers a show because he was winning by such a large margin. Now, that is some swag right there.
AN AMERICAN COMPETITOR TO WATCH
F2Tekkz's opponent in the Grand Final, Joksan, was riding a wave of momentum following his victory just a few weeks ago at the Playstation 4 Continental Cup in Paris.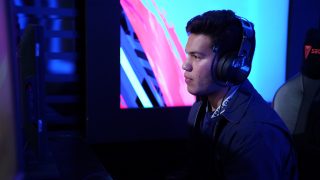 Joksan dominated the Playstation 4 console playoffs in Bucharest, tearing through worthy competitors like veteran August "Agge" Rosenmeier and Victor "SPQR T0RE" Santos on his way to the final showdown against F2Tekkz. But at the end of the day, Joksan's inexperience on the Xbox One console was revealed when F2Tekkz scored four goals in the final leg of the match. The American runner-up still took home $30,000 USD, and according to his social media, he's going to spend some of that cash wisely. Ahem, on an Xbox One.
Joksan is definitely one to watch this season as his consistent success in early FIFA 19 tournaments has put him on the map as a true contender.
A newcomer draws attention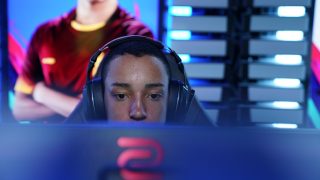 One shock of the FIFA 19 FUT Champions Cup November was the rise of a newcomer to the competitive FIFA scene, Victor "SPQR T0RE" Santos. After upsetting tournament favorite Nicolas "FCB NICOLAS99FC" Villalba in the Knockout Stage on Day 2, the Brazilian advanced all the way to the Playstation 4 Semi Finals before falling to Joksan by just a one-goal margin.
WHATS NEXT?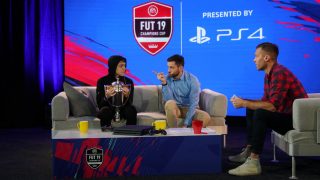 With the first FIFA 19 Global Series Major in the books, competitors have two events to focus on before the new year. The FUT Champions Cup December and the FIFA 19 Global Series Licensed Qualifier will bring even more FIFA 19 competitive drama for fans around the globe. Keep up with all upcoming Global Series events at our website.
That does it for the FIFA 19 FUT Champions Cup November from Bucharest. Make sure to follow the @EAFIFAesports Twitter account for the latest competitive FIFA 19 content, news, and comprehensive event coverage as the Road to the FIFA 19 eWorld Cup continues.
–Matt Franciscovich (Follow Matt on Twitter @MattFranchise)
---
* Eligibility restrictions apply. Not all platforms are supported for qualification. See Official Rules for details. Final terms and structure subject to change.