FIFA 19
EA SPORTS FIFA 20
VOLTA FOOTBALL
Gameplay
Career Mode
Player Ratings
Standard Edition
Champions Edition
Ultimate Edition
Features
FUT Friendlies
Season Objectives
More Ways to Play
ICONS
Player Ratings
Features
Customization
Gameplay
Play It Your Way
FIFA News
Email Updates
Global Series Home
Overview
Official Rules
Rankings
Competitive FIFA News
Forums
EA Sports FIFA Talent Scout
PITCH NOTES
VOLTA
Gameplay
Unrivaled Authenticity
Career Mode
Player Ratings
Standard Edition
Champions Edition
Ultimate Edition
Features
FUT Friendlies
Season Objectives
More Ways to Play
ICONS
Player Ratings
Features
Customization
Gameplay
Play It Your Way
FIFA News
Email Updates
Global Series Home
Overview
Official Rules
Rankings
Competitive FIFA News
Forums
EA Sports FIFA Talent Scout
PITCH NOTES
PS4
Origin
Xbox One
PS4
Origin
Xbox One
ZINEDINE ZIDANE
An ultimate footballing ICON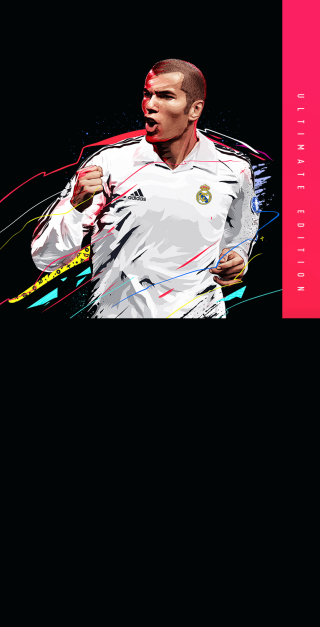 Standard
Champions
WORLD CLASS TALENT
One of the most talented players of all-time, Zidane's world-class skill and technique made football look easy. His performances on the biggest stage - two goals in the 1998 FIFA World Cup Final and one of the greatest volleys of all time in the 2002 UEFA Champions League Final - gave "Zizou" legendary status for both France and Real Madrid.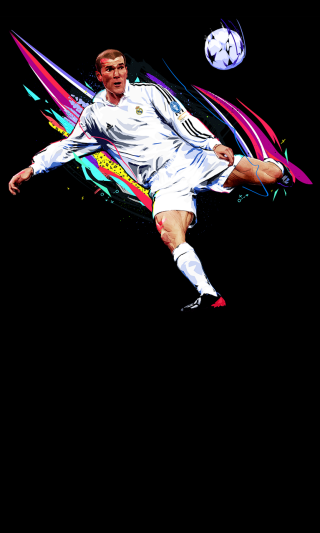 FUT ICON
The three-time FIFA World Player of the Year is the FIFA 20 Ultimate Edition Cover Star, and makes his return to football video games exclusively in FIFA 20 as a FIFA Ultimate Team ICON.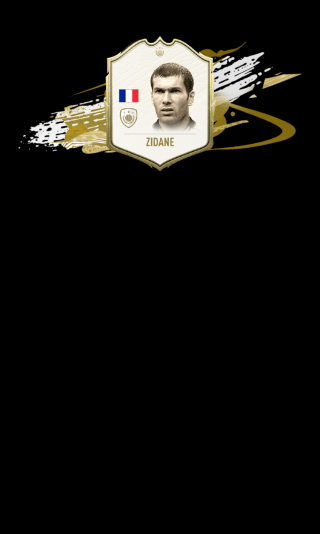 Get the Ultimate Edition

Ultimate Edition
Pre-order the FIFA 20 Ultimate Edition and receive:
3 Days Early Access (Play From September 24th)
Up To 24 Rare Gold Packs (2 Per Week For 12 Weeks)
Loan Icon Player Pick: Choose 1 of 5 Loan Icon Items (Mid Version) for 5 FUT Matches
Special Edition FUT Kits
* PRE-ORDER FOR ULTIMATE EDITION AVAILABLE ON PS4, XBOX ONE AND PC ONLY, WHEREVER FIFA POINTS ARE SOLD. CONDITIONS AND RESTRICTIONS APPLY. SEE https://www.ea.com/games/fifa/fifa-20/fifa-20-game-and-offer-disclaimers FOR FULL DETAILS.

Studio
EA Vancouver, EA Romania
Platforms
Origin, Xbox One, PlayStation 4
Release Date
September 24, 2019
FIFA 20 ULTIMATE EDITION
PlayStation 4
Pre-Order
FIFA 20 ULTIMATE EDITION
Xbox One
Pre-Order
Pre-Order
Champions Edition
Pre-order the FIFA 20 Champions Edition and you'll receive:

3 Days Early Access (Play from September 24th)
Up To 12 FIFA 20 Ultimate Team Rare Gold Packs (1 Per Week For 12 Weeks)
Choose one of five mid-version ICON Items for 5 FUT matches
Special Edition FUT Kits
Studio
EA Vancouver, EA Romania
Platforms
Origin, Xbox One, PlayStation 4
Release Date
September 24, 2019
FIFA 20 Champions Edition
PlayStation 4
Pre-Order
FIFA 20 Champions Edition
Xbox One
Pre-Order
Pre-Order
Standard Edition
Pre-order the FIFA 20 Standard Edition and you'll receive:

Up to 3 FIFA 20 Ultimate Team Rare Gold Packs (1 Per Week For 3 Weeks)
Choose one of five mid-version ICON Items for 5 FUT matches
Special Edition FUT Kits
Studio
EA Vancouver, EA Romania
Platforms
Origin, Xbox One, PlayStation 4
Release Date
September 27, 2019
FIFA 20 Standard Edition
Playstation 4
Pre-Order
FIFA 20 Standard Edition
Xbox One
Pre-Order
Pre-Order
Standard
Champions
About FIFA 20
News
Competitive FIFA
FIFA Mobile
Get FIFA Now
facebook
twitter
instagram

Browse Games
Latest News
Help Center
EA Forums
About Us
Careers
United States
United Kingdom
Australia
France
Deutschland
Italia
日本
Polska
Brasil
Россия
España
Ceska Republika
Danmark
Mexico
Nederland
Norge
Sverige
繁體中文(香港)
Türkçe
الشرق الأوسط
대한민국
Legal
Online Service Updates
User Agreement
Privacy & Cookie Policy (Your Privacy Rights)