Who's ready for NBA LIVE 19? I know I am. We're closing out a summer that was full of drops and reveals and as we head from the Demo to full release, we're giving you 19 reasons to play.
19: The Best-Looking NBA LIVE Yet!

We've been unveiling screenshots over the last couple months, and they have been at a whole new level of graphics. Don't believe us? Decide for yourself by checking out a few of the top players at each position and their renderings in NBA LIVE 19.
18: Real Player Motion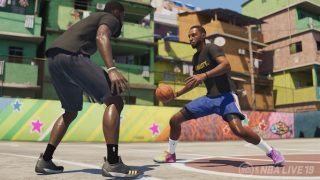 Much of the community got excited when we announced that we were adding Real Player Motion to our game – after the demo dropped, people noticed the difference in things like fluidity of players. We sat down with the NBA LIVE 19 Dev team to which dives into the ins-and-outs of RPM in NBA LIVE 19 and talk about a number of topics.
17: Create Your Court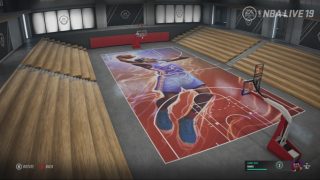 Do you think you have what it takes to create the best court in the NBA LIVE community? With Court Creator, you'll be able to control everything from the floor type to designs and logos. Plus, if your design is cool, you might be featured in our Courts of the Week article where we g pick five courts from the community!
16: Icon System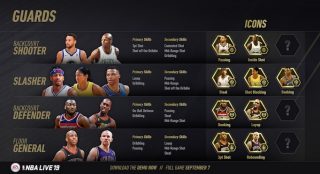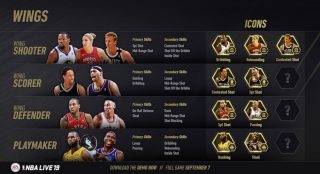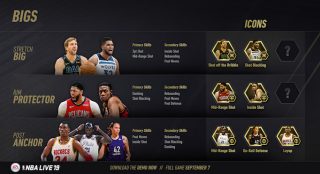 There's always been something of a linear, predictable progression for players in video games – in this year's NBA LIVE, you'll get the chance to develop your player the way you want to. Learn all about the different Playstyles and the differences between the Icons within them. Track the evolution of an Icon and learn how to model your game off of the most dominating players the league has ever seen by checking out those articles.
15: The One Goes Global
This year, you'll be able to travel the world in your quest to become The One. With 14 different courts offered in The Streets, you'll need to start your career off having just finished high school and playing against the best around the world. The more you build your reputation, the more respect you'll get from players and legends in The Streets World Tour.
14: Your Progress from the Demo Carries Over!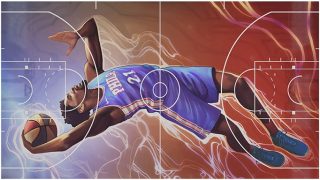 You can actually hop into the demo right now if you'd like – by jumping in, you'll get to start The Rise, our career mode, Play Now with a couple NBA teams, and begin building your squad with Live Events.
13: Female Create-a-Player
For the first time ever in NBA LIVE, you'll be able to create your own female baller. Check out what Candace Parker had to say about being selected as a member of the NBA LIVE Squad and having her own representation in the game. Omari Hardwick, the star of the hit show Power, also was very vocal about how important this is for the gaming world.
12: Live Events
One of the coolest features available for gamers is getting the opportunity to challenge their favorite creators in NBA LIVE 19. In fact, you'll be able to play as yourself with your squad and take on some huge names like the walking highlight tape, The Professor, in the Creator Challenge. There will be new players available every week so you can always keep your squad fresh! Aside from that, the Live Events as a whole take on a new outlook with a plethora of new ways to compete such as LIVESTRIKE, the all-new Canvas Program, and dozens of timely drops including new and exclusive gear.
11: Improved and Refined NBA Gameplay Experience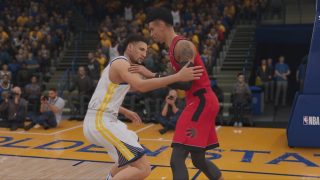 Anyone who played the demo saw that the gameplay experience has been totally revamped – from dribbling mechanics to on-ball and off-ball mechanics, you'll get the opportunity to play an entire battle on both sides of the ball.
10: WNBA Stars Are Dominant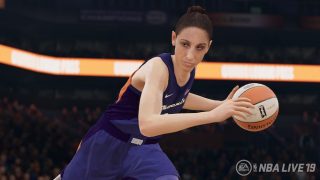 Do you want to recreate the WNBA playoffs? Well, now you can by picking up the controller and getting the Seattle Storm to match up against Diana Taurasi and the Phoenix Mercury, amongst other incredible matchups. Check out our WNBA ratings and then get on the sticks.
9: Choose Your Post-Play Celebrations
You'll get the chance to celebrate after the play like your favorite players do – if you want to make sure someone knows they just got dunked on, don't let them forget it! Watch Tips and Tricks Videos
8: We Have a Dope Soundtrack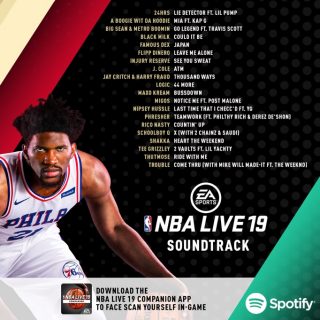 Imagine being at a concert with heavy-hitters like J. Cole, Big Sean, Migos, Post Malone, YG, and Nipsey Hussle. Now, throw in up-and-coming superstars like Jay Critch Tee Grizzley, Lil' Pump, and Famous Dex? Well, they might not all perform live together, but you can catch them together with the rest of the NBA LIVE 19 crew on the soundtrack.
7: Jay Williams and Ed Cohen Join the Broadcasting Booth
Two of the hottest announcers out there teamed up to give you fresh commentary in NBA LIVE 19. Enjoy knowledgeable analysis as you keep on pushing through your career or take control of your favorite teams.
6: Experience The One with New Narratives
As you build your career in NBA LIVE 19, you'll now be able to do it while being debated on at the First Take desk by Stephen A. Smith and Max Kellerman, Cassidy Hubbarth on ESPN, as well as hooping celebrities like Famous Los, Dribble 2 Much, and The Professor.
5: The NBA LIVE Squad is Legit
Imagine having to go up against a squad of Allen Iverson, James Harden, Devin Booker, Candace Parker, and Joel Embiid – in NBA LIVE 19, you just might have to considering that's our squad. We also did sit-down interviews with Harden, Booker, Parker, and Embiid – be sure to give them a read!
4: The Rookies are Ready!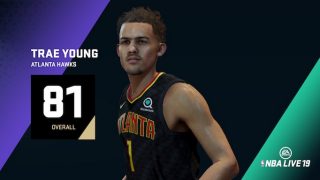 Each year, the NBA Draft is one of the most exciting times of the offseason. Fans wait anxiously for the season to start just so they can get the chance to see a glimpse of what their future looks like with their draftees. We did our own evaluation by giving these players their ratings – see our rookie ratings to get the scoop!
3: Court Battles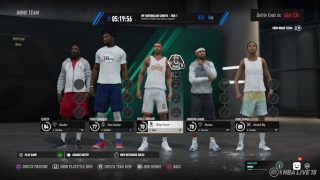 What if I said that you could create your own court, create your own rules, and then try to take over other people's courts at the same time? Well, with Court Battles, you can! Read more about the game feature before hopping into the game.
2: Live Run and an All-New Hype Redesign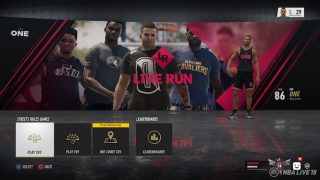 Live Run is one of the most played game modes each and every year – in NBA LIVE 19, we're coming with an enhanced Live Run that factors in both five-on-five and three-on-three. You'll earn Hype the more you play and will have every chance to show it off with your tier. Check out the full description about these features before you actually hop in the game!
1: You Can Play the Demo Now!
What are you still doing here? Go download the demo! Pick it up! Play it!
– The NBA LIVE Crew
---
Stay in the conversation, like us on Facebook and Follow us on Twitter.
Are you ready to get out there and make your mark on the court? You can now pre-order NBA LIVE 19 here.
Sign up today to receive the latest NBA LIVE 19 news, updates, behind-the-scenes content, exclusive offers, and more (including other EA news, products, events, and promotions) by email.