Four games. Four games is now the difference between the three seed and being out of the playoffs in the Western Conference. Is it officially time to retire conference-based seeding?
When you go to a restaurant and notice ten delicious-looking small plates but only one good main course, which would you choose to satisfy your appetite? The NBA needs to take a note from King Alfonso X – who historically gets credit for tapas – and just realize that the best things can be mixed into the same category: food, basketball, or anything else in life.
As we move further in the season, sure, we see some great records in the Eastern Conference popping up. But, are we really holding the same weight for the six-seed in the east as we do in the west? Personally, I'm not. The theme of this week's article is appreciating the little things – teams making big steps up, the beauty in certain team's respective styles, and ultimately, the dominance of the Golden State Warriors who integrated their new toy, Boogie Cousins, in two games.
Brooklyn Nets at Boston Celtics
Date and Time: January 28 at 7:30 p.m. EST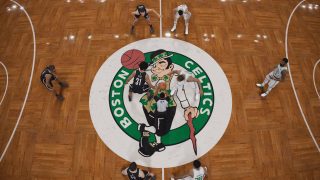 D'Angelo Russell is our point of emphasis on this section – it was only a few days ago I saw a poll which asked whether I would rather have D-Lo or C.J. McCollum moving forward. D-Lo is five years younger, is having a better season where he's more productive on the boards and dishing the ball, and has a higher usage rate, too.
Russell, December's Eastern Conference Player of the Month, turned the Nets into one of the hottest teams in the league and they've won 17 of their last 22 games. Between Spencer Dinwiddie and Russell, the Nets have a two-headed monster at the combo-guard spot with savvy vets and versatile young players leading a defensive-first effort. Jarrett Allen's fro is only the second coolest thing about him – the first? Check the blocks.
On the other side, the Celtics are what we know – it's easy to forget how dangerous they could be, but they just haven't looked the part of a contender this season. It could be a result of having too many cooks, it could be that impending free agency is playing a role, or it could even be a group of guys who don't feel the need to turn it up until the playoffs because they all have playoff experience and realize what's important.
Overall, who knows? What I do know is that one team is playing with passion and fire while the other almost feels like they're coasting. It's been a number of years since the Celtics built their roster from Brooklyn's draft picks and it feels like the Nets haven't forgotten about being a years-long laughing stock. I see the Nets coming out and turning this into a statement game by grabbing the dub.
Winner: Brooklyn Nets

Milwaukee Bucks at Toronto Raptors
Date and Time: January 31 at 8:00 p.m. EST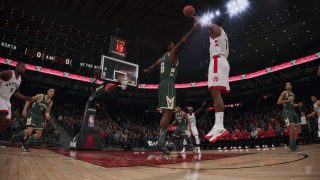 The Raptors are the best team in the Eastern Conference, still. Say what you want about them not being flashy, but heading into the season, Pascal Siakam was their X-factor. Now, he's arguably part of an emerging big-three.
We're talking about a guy who two years ago appeared in 55 games and averaged only 15 minutes a game including four points, three boards, and one three-pointer that entire season. Fast forward to now where he's a starter averaging 15 points, seven boards, and three assists on 57% shooting (on double-digit attempts) and hitting a three each game. Adding what goes beyond the stat-line, he's hitting game-winning shots, defending five positions, and bringing the ball up the floor at six-foot-ten – absurd.
Add in the overall defense this team gives with Siakam, Danny Green, Serge Ibaka, big-bodied Kyle Lowry, and obviously Kawhi Leonard, you have a top-tier team in the east and in the league. On the other side, the Bucks are fun and very good – but they don't hold the same balance in my head as the Raptors.
They've been impressive at home but only average on the road – Toronto has been identically as good at home but also competitive on the road. This game is in cold, snowy Toronto. If the Raptors can play their classic brand of home basketball, they got this in the bag.
Winner: Toronto Raptors
Philadelphia 76ers at Golden State Warriors
Date and Time: January 31 at 10:30 p.m. EST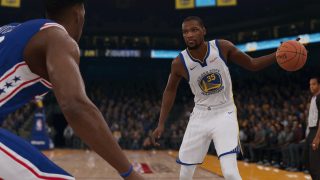 Honestly, it's been great getting excited about other teams and seeing players excel, but at the end of the day, it's Golden State's league and we're just watching it. The Warriors debuted Boogie Cousins just over a week ago in his first game, put up 14 points, six boards, three assists, and three three-pointers in only 15 minutes. His second game was a little rougher, but he still had five assists and nine boards in only 21 minutes.
In those games, he played against more physical teams –  the Lakers and Clippers – who tend to emphasize the interior of the court – imagine what he can do facing perimeter-oriented squads who don't have an inside presence? The Warriors just got a Christmas present in the middle of the season in the form of an all-star with a renewed mean streak and chip on his shoulder.
Embiid is probably the player prototype to beat a team like the Warriors, but right now, no team matches up with the Warriors even if they're solid on paper. That said, Ben Simmons is playing the best basketball of his young career, Joel Embiid is a monster, and Jimmy Butler, despite a few hiccups here and there, has helped make this team better.
Still, death, taxes, and the Warriors winning big games on primetime T.V.
Winner: Golden State Warriors
– Rahul Lal (Follow Rahul on Twitter @rlal95)

---
Stay in the conversation, like us on Facebook, and Follow us on Twitter.
Are you ready to get out there and make your mark on the court? You can now buy NBA LIVE 19 here.
Sign up today to receive the latest NBA LIVE 19 news, updates, behind-the-scenes content, exclusive offers, and more (including other EA news, products, events, and promotions) by email.