This season hasn't held back as far as good games and exciting finishes. We're now on the fourth week and some teams like the Sacramento Kings and Detroit Pistons have been exceptional, while others like the Houston Rockets, Oklahoma City Thunder, and Washington Wizards have been incredibly disappointing. We've seen the Golden State Warriors show us why they have several Hall of Fame caliber players, and even fights in LaLa land. Safe to say, the NBA is back.
With this week's prediction article, we're going to highlight a couple of the teams discussed above while also getting into one of the better matchups of up-and-coming Eastern Conference teams. Still a common trend, defense has barely existed this season as teams are playing at a faster pace than any season in recent memory, and teams are getting a significantly larger amount of possessions per game. In a week devoid of many major marquee matchups, we're taking the ones that will serve as a litmus test for teams that have shown they have the potential to be great – or at least better than expected.
Without further ado, let's hop right into the first matchup.
Miami Heat at Detroit Pistons
Date and Time: November 5 at 7:30 p.m. EST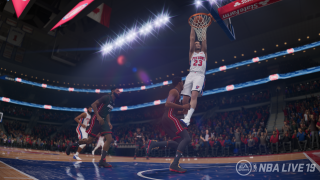 I wanted to start out with the Pistons, a team that has surprised me a lot. Last season, they traded for Blake Griffin – a player who desperately needed a change in scenery. It's not that he wasn't performing in Los Angeles, but the band needed to be broken up. The Clippers had gotten rid of Chris Paul in the offseason prior but were gearing towards something of a rebuild. They proceeded to send Griffin to the Pistons, and it's really worked out for Detroit this season, with Griffin is operating as the team's primary ballhandler.
At the time of this piece, Griffin is averaging over 90 touches per game –more than any other player in the league. Added to that, he's averaging the most minutes he's played since the 2013-2014 season, the most rebounds since his second year, the lowest turnover percentage since 2014-2015, and has shown a key understanding to floor spacing with Andre Drummond. What he's often been doing is drawing defenders out of the paint when playing off-the-ball and setting up a pick-and-roll for Drummond to get an open lane on the opposite side of the court, resulting in easy points. This team is rolling, and it's started with the play of Griffin.
The Heat have struggled a bit. While they've beaten teams like the also-struggling Wizards and the Portland Trail Blazers, they've lost to the Magic and Hornets (twice). Rodney McGruder has been nothing short of spectacular starting every game this season, but it's a problem when he's arguably been your most consistent player. Goran Dragic has been ice cold from the field, Hassan Whiteside will still give you your stats but struggles with the same issues he has the last three seasons, and Dwyane Wade is trying, but currently holds the team's highest usage rate with a higher turnover percentage than assist percentage – no bueno. Josh Richardson is the team's best player when you combine both ends of the floor, and it would take a dominating performance by him and for Whiteside to stay out of foul trouble against to solid big men to give the Heat a chance at a win. Spoiler: I don't see it happening.
Winner: Detroit Pistons
Philadelphia 76ers at Indiana Pacers
Date and Time: November 7 at 8:00 p.m. EST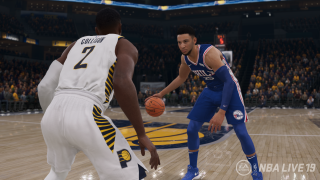 Neither of these teams have played great against big-time opponents. Both teams are on the path to becoming solid Eastern Conference staples but have looked average when stacked against the league's elite. While both have plenty of time to gain the homecourt advantage they likely warrant in the playoffs, they need to start showing they can reach another level to be considered among the elite teams.
The Pacers have consistently put out a unit of Collison-Oladipo-Bogdanovich-Young-Turner while giving Cory Joseph, Domantas Sabonis, Tyreke Evans, and Doug McDermott solid minutes each game. Their offensive and defensive ratings rank in the top-ten on the season, but their pace is dead-last in the league and that doesn't translate into wins today. On paper, this team should be in the upper tenth of the league in pace but with a lack of playmakers, that makes it tough. They're loaded with versatility – giving more minutes to players like Sabonis, who can create opportunities out of the high post and allow Oladipo to play a more free brand of basketball like he did last season, could go a long way.
I really like the Sixers – it's hard not to. I still believe Markelle Fultz can develop into an All-Star, but the team has to be more efficient on offense. Dario Saric's offensive rating has been very poor considering his potential, as he's shooting a very low mid 30's percentage. This is a matchup between two defensive squads, but the Sixers really push the pace – they have a perfect mix of shooters and playmakers and I see Ben Simmons finding his guys as he's done all season, accounting for nearly 40% of the team's nightly assists.
Winner: Philadelphia 76ers
Houston Rockets at San Antonio Spurs
Date and Time: November 10 at 8:30 p.m. EST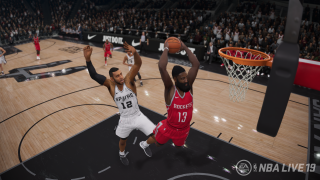 The Rockets have had issues playing defense this season. It's that simple. I attribute it to an older Chris Paul mixed with the ballstop that is Carmelo Anthony and the decline in pace from last year to this year. Even worse, they've played one of the easier schedules in the league and have mid-20 league ratings on both offense and defense. The most obvious reason for their decline is losing out on two tough-nosed perimeter defenders in Trevor Ariza and Luc Mbah a Moute this offseason. While James Harden and Clint Capela are posting high shooting percentages, virtually every other rotation player is shooting terribly from the field. Eric Gordon hasn't been able to find his groove on the floor this season, too. They're still a strong team but have many issues, though none of those are impossible to amend.
In comparison, the Spurs, while not incredible on the defensive end, have looked much better than expected thus far. It all starts with DeMar DeRozan, who is putting up MVP-worthy stats, and LaMarcus Aldridge looking the part of an upper-tier All-Star. The two are combining for nearly 50% of the team's assists, almost a fourth of their rebounds, and not even 15% of the team's turnovers, though they spend the majority of the game playing two-man basketball. While Bryan Forbes and Rudy Gay have been surprising, I have a gut-feeling that this will be a classic Harden game, and he'll look to show us that the Rockets are still a top-end team in the Western Conference. With a couple trying games against Indiana and Oklahoma City before this, and likely a loss or two, look for them to come out with some fire against an opponent who could be gassed.
Winner: Houston Rockets
- Rahul Lal (Follow Rahul on Twitter @rlal95)

---
Stay in the conversation, like us on Facebook, and Follow us on Twitter.
Are you ready to get out there and make your mark on the court? You can now buy NBA LIVE 19 here.
Sign up today to receive the latest NBA LIVE 19 news, updates, behind-the-scenes content, exclusive offers, and more (including other EA news, products, events, and promotions) by email.