All of us at EA are committed to doing everything we can to help reduce—and hopefully begin to eliminate—online toxicity. As part of our Building Healthy Communities work, we've made a commitment to launching the Healthy Communities Player Council, a group of players working with us as we develop solutions to combat online toxicity.
Over the past couple of months, we have shared with you a few things that we're doing to help in reducing online toxicity. But we know this is just the start, and this isn't a conversation we can just have within the walls of EA. A big part of solving these problems is talking with you about the issues you're dealing with in game and working with you to build communities we all want to be a part of.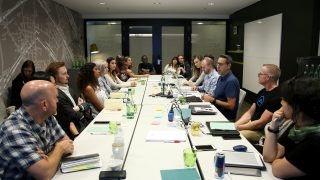 gamescom Player Council Meeting
We kicked off the start of these conversations at gamescom in Cologne, Germany by bringing together 13 members of our Game Changers program to participate in the first meeting of the Player Council at gamescom. This group of players was joined by employees at EA that are central to health and safety, including WorldWide Customer Experience (WWCE), EA Security, EA Studios, and Global Analytics and Insights, for a roundtable discussion about online toxicity.
Online toxicity is just that - toxic. It's unhealthy for everyone. And, as you can imagine, sharing personal stories about hate, harassment, and violence is never easy. As a result, this initial meeting was a closed session to allow those who attended to discuss their views freely. Here are some of the things we talked about:
EA community managers shared updates on some of the key Building Healthy Communities initiatives, including updated toxicity escalation procedures and new standards for Game Changer conduct.
A leader from the Customer Experience team shared insights into the updated harassment reporting tool and the process the team goes through in escalating issues to address threatening situations.
EA's Head of Physical Security and Safety offered tips on personal protection and safeguarding private data.
A senior developer from DICE led a discussion on the Inclusion Framework, a design practice focused on how to intentionally and authentically tell more representative and character-driven stories.
A member of the Global Analytics and Insights team used the open forum to hear from players on pressing issues in the community to help EA's ongoing research into disruptive behavior and inclusion.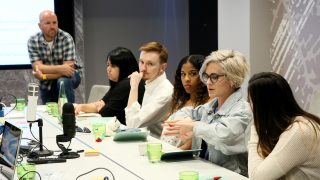 Throughout all these discussions, the group offered feedback and ideas on how we can do better. Some examples included phone-based two factor authentication for EA accounts—improving security and increasing the difficulty of quickly generating new accounts for banned or suspended players—and alerting players when one of their reports has resulted in action. There also were suggestions on how we can continue to include greater cultural representation in our games, and technology requests such as AI-based chat moderation.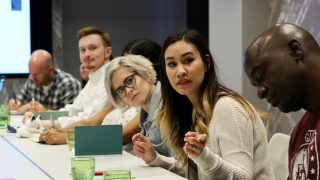 Engaging the Player Council Long Term
Beyond gamescom, the Player Council will play a long-term role working with us in the fight against toxicity and cheating. To do this, there will be several opportunities and events with the Player Council throughout the year to provide insight and feedback into our healthy communities work, including future versions of the Building Healthy Communities Summit that we began at EA PLAY this year and quarterly meetings with the player council.
The Player Council is just one way we are working with players to fight toxicity, harassment and bullying. If you are experiencing harassment in our games or communities, please use our harassment reporting tool to report the incident to EA. Hate has no place in gaming; we will do everything in our power to ensure that everyone is welcome.
Please check out our website for more. If you're interested in getting more involved or potentially joining the Player Council, you can contact us here.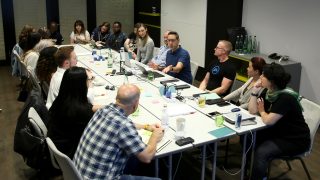 ---
Stay in the conversation of all things EA: Read our blog, follow us on Twitter and Instagram, and Like us on Facebook.