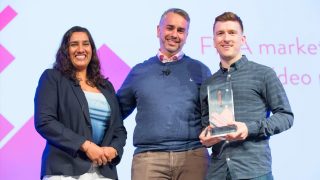 At Electronic Arts, everything we do is meant to Inspire the World to Play. Approximately 8,800 employees bring the spirit of play to EA every day, living our Purpose & Beliefs – Creativity, Pioneering, Passion, Determination, Learning and Teamwork – to deliver powerful and immersive experiences to millions of players around the world.
Continuing our special series highlighting our 2018 Purpose & Beliefs award recipients, we speak with Creative Asset Producer, Anthony Doyle, who was recognized with the Passion Award.
1. What is your role at EA?
I'm a Creative Asset Producer working on the FIFA, NHL and UFC franchises. My team manages the production of creative assets that bring to life our marketing campaigns that include game trailers and TV spots.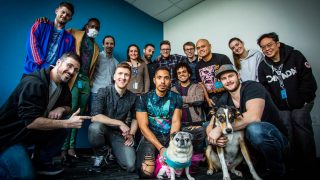 2. What made you consider a career at EA and ultimately lead you to EA Vancouver?
I grew up playing EA SPORTS games. I've always had an affinity for the EA brand, their games and marketing. Couple that with a love of all sports, and it was a no brainer when the opportunity presented itself to join the team in EA Vancouver.
3. What is the most rewarding aspect of your job?
My team! The team of people I work with all share a huge passion for what they do. Building creative campaigns at EA gives us great opportunities to work with world class talent across sports, music and entertainment. Ultimately, the most rewarding part of the job is putting out work you and the team are proud of, and seeing the work continually improve.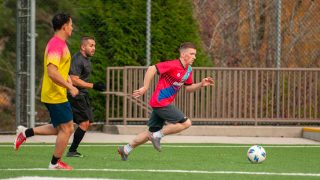 4. What are some of the challenges you face in your role?
EA SPORTS games operate at a huge scale, with an ever-increasing need for content across the social media landscape. One of the constant challenges we face is the appetite for more content to service campaign opportunities and partner channels. We're always trying to balance requests so that we can focus on making the biggest impact, with the right content, at the right time.
5. What is your favorite thing about the working environment at your location?
There's a great sense of community at EA Vancouver. A lot of my colleagues are close friends, so while we work on tight timelines and high pressure campaigns, we generally have a good laugh while doing it.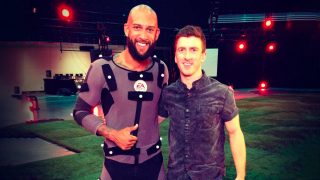 6. What's your favorite perk at EA?
EA Vancouver has a wicked gym and football pitch that I try to make use of when possible!
7. Favorite EA memory?
I've been lucky enough to travel to many places because of work, producing projects featuring athletes like Lionel Messi, Cristiano Ronaldo, and Connor McDavid. One of my favorite recent memories is when the FIFA '18 'More Than a Game (El Tornado)' TV ad went live around the world. It was a mammoth amount of work for myself and others at EA, and the end product was really strong.
8. What advice can you give to someone who aspires to be in your field at EA?
A lot of our team didn't train to join the gaming industry, but they all share a passion for sports, games and creating content. I would recommend you reach out to someone within the walls and start the conversation. New opportunities are always appearing through the year, and we're always searching for new talent with a fresh take on things.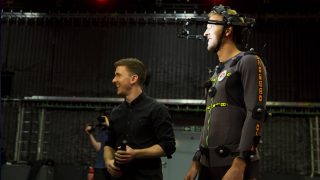 9. How do you unwind and unplug?
By spending quality time with my wife & two cats!
Want to work at EA Vancouver? Join the team here!
---
Stay in the conversation of all things Inside EA: Visit our site, follow us on Twitter, Linkedin and Instagram.