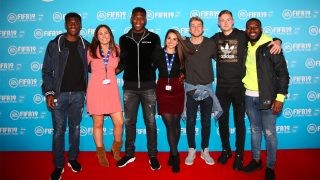 Interested in pursuing a career at EA? Our internship program provides great opportunities for students to start and grow their career, while cultivating their passions along the way. Interns at EA come from a variety of backgrounds and experience levels and have a diverse range of stories to tell. Read about Sameena's here.
Fast Facts:
Name: Sameena Ramsden
Title; Marketing & Communications Intern, EA Guildford
Major: Marketing BSc
School: University of Southampton
Tell us about yourself and your background?
I have a positive outlook on life and put maximum effort into everything I do. I am a real people person and achieve my best when I can bounce ideas off other people. I love to combine my creativity with an interest in digital technology.
In addition to my University studies and my work life, I also like to keep fit and healthy. When I started my placement at EA, I gave myself a personal challenge to train for a 10k run. I live in the small town of Hampshire and the whole community came out in full force to support the local runners and it felt like a real achievement when I crossed the finish line, beating my personal best time.
As someone from a dual-heritage background, I can operate across two very different cultures and religions. I remember as a child, I tried to hide my mixed heritage because I wanted to fit in and be like everyone else. However, over time I realized that my life experiences and family background helped me to see the world from multiple, diverse perspectives. This is particularly relevant to marketing where the ability to think differently and tap into the diversity of our consumers can be a real asset.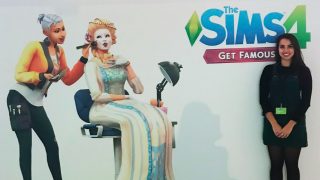 3. What are you studying?
I am a marketing student at the University of Southampton. When I decided what university course to pursue, marketing felt like the right fit for me because it enables me to combine my interest in communication with my creativity and organizational skills. I have always been fascinated by how good marketing approaches start with an understanding of what people want and need, tap into their desires and supports them to make decisions on what products they choose to consume.
4. What drew you to EA and how have you found it beneficial?
My immediate impression of EA, when walking into the Guildford offices, was of a warm and welcoming community. In the EA world, everyone is treated as an equal, and even in those early days, when I was settling into the internship role, my ideas were always listened to and welcomed. I feel that EA gives me space for my voice to be heard and for my confidence to grow.
I joined the FIFA team at an exciting time, when the whole country was caught up in World Cup fever. FIFA activity during this period was fast paced and energizing. I have had the opportunity to coordinate football talent at the global FIFA launch event and even had a chance to meet top premier league footballers in person. To ensure our own staff felt like they were part of the launch event, I organized a week-long series of staff activities including a penalty shoot-out, raffle of signed merchandise and a photobooth that gave every person in the office the chance to be on the cover of FIFA 19. They gave me an opportunity to shadow a Marketing agency to learn about the world of marketing from their perspective and I am now beginning to manage agency relationships for the UK and Ireland marketing team.
EA have also given me the opportunity to be a core part of the planning and marketing activation teams across a number of titles. For example, it was great to have the chance to work on The Sims franchise, which is a game I have been playing from a young age.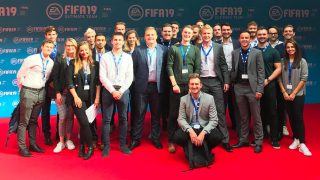 5. How do you think this internship will help you on your career path?
My tenure at EA has confirmed for me that Marketing is the area in which I want to pursue my long-term career. I have been able to put the academic and theoretical knowledge gained at university into practice in the real world. When seeking roles in this industry I will be able to demonstrate that I have successfully managed professional relationships with other agencies, prioritized work, met tight deadlines, adapted to change, and worked across multiple titles as well as supporting talent management and organizing player appearances.
I have a Women in Sports mentor who helps me to build my self-confidence and gives me a safe space to discuss and problem solve any obstacles I might face.  I feel that the networks and connections that I will gain from this mentoring relationship will be invaluable as I take my first steps in my career in marketing. This links closely to my desire to support young women in particular to get involved in sport at an early age with the aim of supporting their fitness and self-esteem.
6. Tell us something we don't know about you.
On the day of my 17th Birthday I started to capture one-second of each day on film. By the end of the year I had 365 seconds of film, providing a snapshot of important moments -such as passing my driving test,-- along with frustrating moments – like revising for exams. For four years now, I have continued to capture one-second of each day and know that in 10 years' time I will have 3,658 seconds worth of amazing memories to look back on.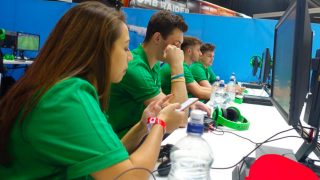 Want to work as intern at one of our locations? Find out more info here!

---
Stay in the conversation of all things Inside EA: Visit our site, and follow us on Twitter, LinkedIn and Instagram.