Battlefield V
FIFA 19
Apex Legends
The Sims
Anthem
Electronic Arts Home

Browse Games
Library
Free-to-play
Shop on Origin
About EA
News
Studios
Careers
Help
Forums
EA PLAY
EA PLAY
Games
Free-to-Play
Shop on Origin
About
Help
Forums
Newsletter
Join EA Access
Join Origin Access
The Sims™ 4 Backyard Stuff
The Sims Studio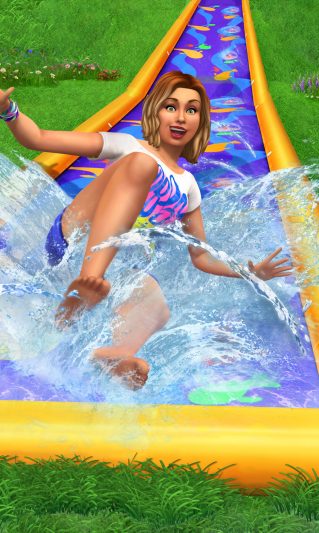 Standard Edition
Give your Sims a backyard they can really enjoy with The Sims™ 4 Backyard Stuff! Add fun lawn water slides and colorful new objects to spice up the space. Slip into something a little more comfortable, and remember to keep plenty of lemonade on hand.
Buy Now on Origin
Game Features
Lounge in Casual Fashions
It's definitely time to dress down with some fun laid-back clothing. Your Sims can really let their hair down with relaxed new styles that'll look great while sipping an iced tea!
Learn More
Customize the Outdoor Décor
Add your personal touch with decorative lights and maybe a set of potted plants. Give your Sims and their guests a great place to spend time with multi-colored patio furniture. And don't forget a soothing set of wind chimes o…
Learn More
Soak Up the Fun
Let your Sims cool off and show off on two all-new lawn water slides. Perform a variety of tricks for your audience like surf-sliding through the jaws of a shark. Then add a little soap - because everything's better with bubb…
Learn More
Screenshots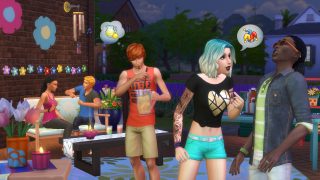 the-sims-4-backyard-stuff Screenshot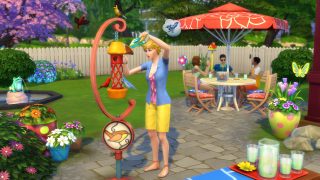 the-sims-4-backyard-stuff Screenshot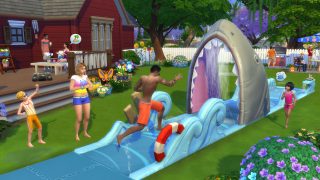 the-sims-4-backyard-stuff Screenshot
Related Games
Official Site
Help
The Sims 4
Official Site
Help
The Sims Mobile
Official Site
Help
The Sims 4
Related Add-Ons
Official Site
Help
The Sims™ 4 StrangerVille
Official Site
Help
The Sims™ 4 Get Famous
Official Site
Help
The Sims™ 4 Seasons
Games
News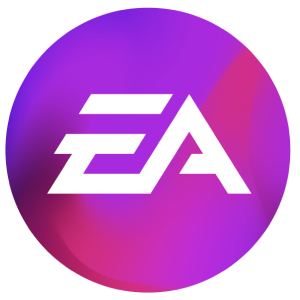 Browse Games
About
Support
Shop on Origin
United States
United Kingdom
Australia
France
Deutschland
Italia
日本
Polska
Brasil
Россия
España
Ceska Republika
Canada (En)
Canada (Fr)
Danmark
Suomi
Mexico
Nederland
Norge
Sverige
中国
대한민국
繁體中文
Legal
User Agreement
Privacy & Cookie Policy (Your Privacy Rights)