Battlefield V
FIFA 19
Apex Legends
The Sims
Anthem
Electronic Arts Home

Browse Games
Library
Free-to-play
Shop on Origin
About EA
News
Studios
Careers
Help
Forums
EA PLAY
EA PLAY
Games
Free-to-Play
Shop on Origin
About
Help
Forums
Newsletter
Join EA Access
Join Origin Access
The Sims™ 4 Parenthood
The Sims Studio
The Sims™ 4 Parenthood
Develop your Sim's parenting skills to help shape their children's lives into adulthood with The Sims™ 4 Parenthood. Choose when to discipline or encourage child behaviors, teach life values, and leave a lasting impact on their future. Experience fun family activities and personalize your household with new home décor and family fashion.
Game Features
Develop parenting skills.
Level up your Sim's parenting skills to satisfy their child's needs and influence their behaviors. Gain new abilities through experience and choosing when to discipline bad actions, encourage good behavior, or just let kids b…
Learn More
Enjoy new family activities.
Gather your Sim's family to participate in new activities and spend quality time with each other. Sims of all ages can work together to complete a variety of school projects, express their creativity using construction blocks…
Learn More
Personalize your household.
Customize your Sims' looks and their home with new family fashion and build items. Give the kids' bedrooms extra personality, remodel the kitchen to feel homier, and let your Sims express their sporty or artistic sides with n…
Learn More
Shape your Sim's childhood.
The decisions you make influence how your Sim parents and leave a lasting impact on their child's future. Each choice shapes their personality, affects their traits, influences their family relationships, and guides their pat…
Learn More
Related Games
Official Site
Help
The Sims 4
Official Site
Help
The Sims Mobile
Official Site
Help
The Sims 4
Related Add-Ons
Official Site
Help
The Sims™ 4 StrangerVille
Official Site
Help
The Sims™ 4 Get Famous
Official Site
Help
The Sims™ 4 Seasons
Games
News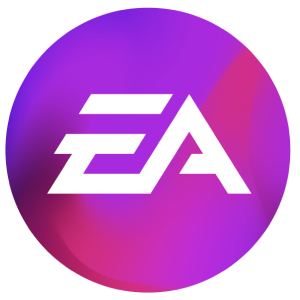 Browse Games
About
Support
Shop on Origin
United States
United Kingdom
Australia
France
Deutschland
Italia
日本
Polska
Brasil
Россия
España
Ceska Republika
Canada (En)
Canada (Fr)
Danmark
Suomi
Mexico
Nederland
Norge
Sverige
中国
대한민국
繁體中文
Legal
User Agreement
Privacy & Cookie Policy (Your Privacy Rights)