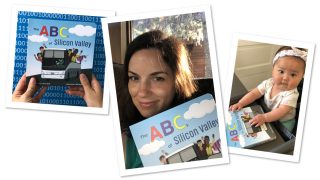 At EA, we are home to very talented employees. We not only work on a daily basis to make EA the best video game company in the world, but many of us have interests outside the office that help make the world a better place. People Practices Lead and mom, Loren Girimonte, saw an opportunity in the children's book market which led to creating The ABCs of Silicon Valley. Loren gave us insight into her journey to become a children's book author.

I have been an employee of Electronic Arts, EA, for seven wonderful years within the People Experiences discipline. I support the amazing EA Mobile, Star Wars™: Galaxy of Heroes team. I am responsible for all HR related activities. I helped this team grow to 100 talented employees. This group has taught me that passion and creativity can achieve incredible results.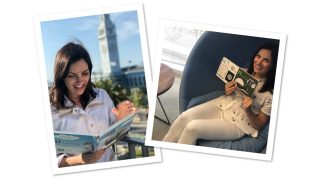 The ABCs of Silicon Valley was an idea that came to me in a flash and then took over a year to complete. As a working mother, I was seeking a resource to teach my children about tech culture in an accessible way. I couldn't find anything that appealed to kids. I took this gap in the market as a signal to follow the innovative spirit that surrounds me at EA and make it myself.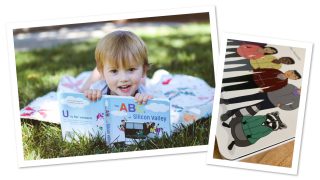 After thinking it over, I came up with a strict, yet playful framework that each letter and illustration would achieve 1) good for kids, 2) good for parents, 3) that it would be true to Silicon Valley, and 4) illustratable so that children could easily follow along and engage with their parents by pointing to objects and asking questions. Once I set out down that course, then came the hard part: finding 26 letters that met these criteria. It felt impossible, so I had to get creative. I would listen for potential words everywhere, it was like a real-life game of Bingo. I would write down ideas that I heard on conference calls and in meetings I would read articles on TechCrunch. I would listen to tech podcasts during my commute.
Some letters took forever, like "M". It almost made me give up. But then I remember what developers at EA taught me — to be patient with the creative process and that it's not always linear. I am glad I took the advice and didn't settle. This is how I ended up with my final "M," which if you are wondering is Moonshot. It's the concept of seeking ideas that reach for the stars.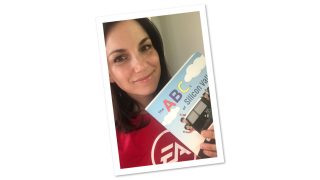 Silicon Valley is an amazing place. I wanted the book to feel authentic. To achieve this, I A/B tested every letter and image with Bay Area experts, many of them EA employees. I accepted all feedback, and iterated as I worked on the project. For instance, my original C was "co-founder," but my EA colleagues encouraged me to change it to cryptocurrency, which is incredibly relevant in 2019. I'm glad I took their advice. When something was not working, just like in game development, I would pivot (which happens to be the word I chose for letter P).

EA has been supportive of my entire journey, from pitching the idea of a kid's book to publishers through completing the conflict of interest paperwork. It was important to me that I could include my professional credentials to showcase the validity of the book and our legal team encouraged me to do so. I also had support from our leadership team especially Mala Singh who has been a wonderful fan of my book.
EA employees have remained my biggest fans through sharing, purchasing and reviewing my book. This project is my Moonshot and I am so glad I reached for the stars. Purchase your copy on Amazon here.
Want to work at EA? Find out more info here!
---
Stay in the conversation of all things Inside EA: Visit our site, and follow us on Linkedin, Facebook, Twitter, and Instagram.