Join us on EA studio tours as we take you behind the scenes of your favorite titles. Today we visit EA China in Shanghai.
One of the most attractive features of Shanghai is its internationalization. Shanghai was the first major city in China, and for decades it has become the window to connect foreign countries to China.
Nestled in the heart of downtown Shanghai, EA China's headquarters are located in Taikoo Hui (HKRI Center), Jingan District.
The Jingan district has been one of the most lively areas in Shanghai since the 1930s. In the Jingan District, you will find many giant malls hosting a wide range of entertainment. It's easy to find brand-name shopping, a vast array of food choices, cinemas, theaters, and sporting hot spots.
EA China is only a 2-minute walk from the famous high street West Nanjing road, and the renowned snack street Wujiang road.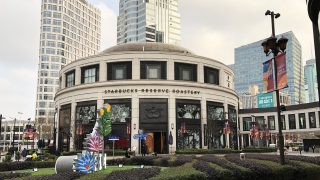 There is also the world's largest Starbucks located in the same shopping mall where the studio is located.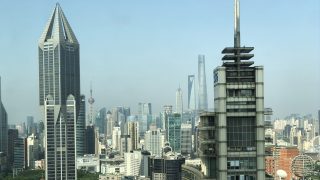 The studio is found on floors 29F to 32F of the building, and the view is spectacular.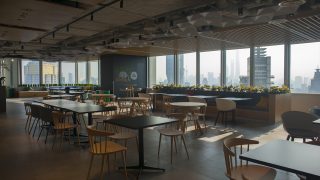 Many famous Shanghainese sights can be seen such as the Orient Pearl Tower, Shanghai Tower, Shanghai World Financial Center, K11, Tomorrow Square, as well as many typical buildings, high roads, and bridges.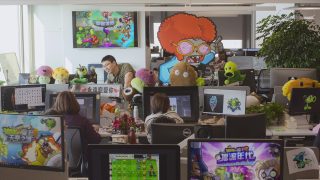 EA has had a presence in China since it set up its operation in 2005. In 2008, PopCap embarked its journey into the Chinese game market. Three years later, PopCap was acquired by EA and joined the EA family.
EA China currently has 463 staff members operating across a wide range of teams.
There is Publishing, EA Mobile Studio China (Popcap), EA STUDIO CONTENT – SHANGHAI (EASH), POGO SHANGHAI (PSHA), EA DIGITAL PLATFORM (EADP), People Experience, Talent Acquisition, Legal, Finance, IT, Workspace and Employee Services, Tax, and Compensation & Benefits.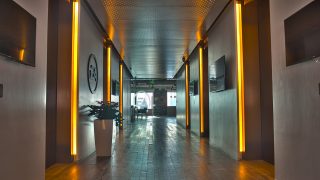 EA China has a diverse and international team, with employees hailing from various Chinese provinces, Canada, the United States, Germany, and Korea, to name a few.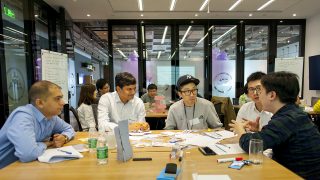 NBA Live, Plants vs. Zombies, FIFA, and Need For Speed are just some of the games the studio is currently working on.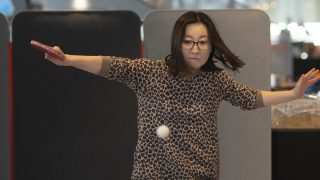 During down times, the staff love to play ping pong, table football, and console games in the office. The popular in-house "massage chair" is a key contributor in releasing pressure as well.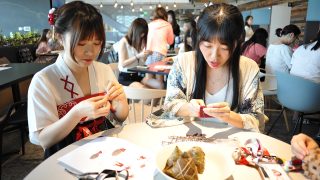 EA China prides itself on creating a fun and collaborative work environment for highly motivated individuals seeking to learn and excel in game development.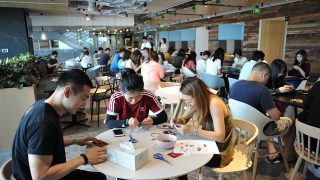 The staff enjoy happy hour, birthday celebrations, and team building lunches and activities together. Also, the EA Studio Content team rewards employees who have done a great job with an actual trophy.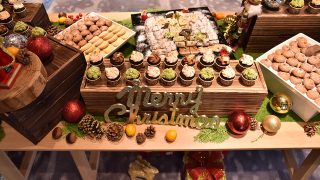 The Workplace & Employee Services team at EA China always decorates the workplace to celebrate festivals. In late October 2018, the office was decorated with a Halloween theme. Employees were encouraged to dress-up with costumes and accessories provided by the company.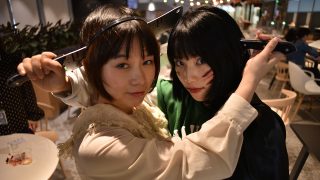 Next, everyone gathered in the pantry to taste Halloween themed snacks and drinks and take photos together. This was something quite special and unique for the staff, as it's uncommon to celebrate and have such a memorable Halloween atmosphere in a Chinese workplace.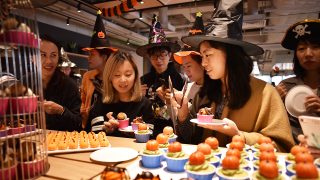 Another highlight was a staff boxing show at the annual year-end party.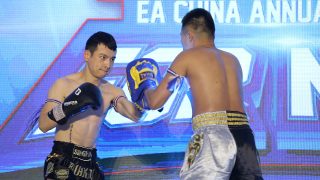 The game facility in the studio is impressive. There is an abundance of gaming consoles, high-performing gaming PCs, and super large-size Sony TVs surrounding the workplace. When staff get tired or are lacking in creative stamina, it's easy to start a game with a colleague at any time.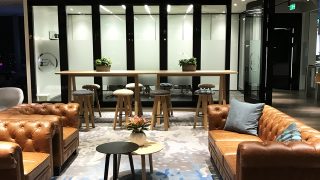 Want to be a part of the team at EA? Learn about opportunities on our careers page.
______________________
Stay in the conversation of all things EA: Read our blog, follow us on Twitter and Like us on Facebook.