Fort Tarsis, as one of humanity's fortified settlements, collects some of the most interesting characters you'll find in the world of Anthem. And bringing those characters to life requires the hard work of Anthem's incredible voice and performance cast. We're proud to announce a few of these amazing actors and share their thoughts on the characters they portray.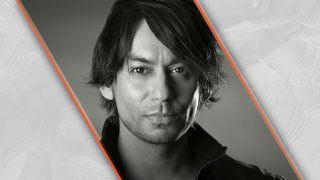 Vik Sahay as Matthias Sumner
Matthias Sumner is equal parts explorer, researcher, and survivor – an Arcanist whose talent for field research on shaper technology is unsurpassed. And Vik Sahay is the man whose voice and performance brings this multifaceted character to life.
Known for his scene-stealing role of Lester Patel on the series Chuck, Vik Sahay is lauded for his range and playfulness as an actor. It's these qualities that Vik brings to Matthias, and which really bring him to life in every interaction.
"He is many things. He is pioneering. He is risk-taking. He's intelligent, innovative, and playful. All these things live in him at once," Vik says about Matthias. "He's got an appetite for learning the instruments that he believes shaped our universe. He grew up an orphan, he didn't have an identity and he had to survive. And I think that opened up in him for the pursuit of the meaning of life."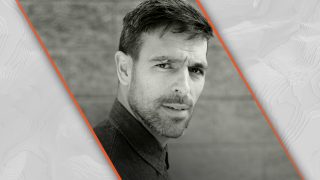 TJ Ramini as Owen Corley
Owen Corley is an incredibly-talented cypher whose adventurous spirit and self-reliance get him into trouble almost as often as they get him back out of it. And bringing life to your cypher through performance capture and voice-acting is the equally quick and witty TJ Ramini.
As a corrupt cop on British TV drama The Bill, an inexorable Special Forces operative on NCIS and a conflicted Presidential Bodyguard on 24, Ramini has played many mavericks in his career. Characters who bristle at authority come very naturally to TJ (a fact the quick-witted Brit would be the first to admit), and it's that outsider energy he brings to Owen that makes him such an engaging character.
"I respect his ambition," says Ramini. "Owen wants to be the best, already considers himself to be the best. He probably is, to be fair to him." But that ambition takes a toll. "He is on such a quest for what he wants that sometimes he puts his own needs and desires ahead of others. Again, because of his immaturity and his blind ambition. It's called blind ambition for a reason."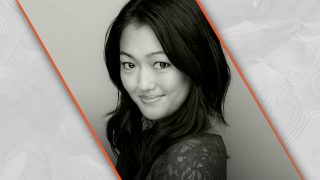 Amy Okuda as Ryssa Brin
Ryssa Brin is a respected member of the Sentinels, an order dedicated to upholding the safety of Fort Tarsis. But as Brin becomes aware of looming threats beyond the Sentinels' jurisdiction, she must set aside her pride (and her lack of social skills) to enlist the aid of the Freelancer. And the task of bringing this proud and awkward Sentinel to life falls to actress Amy Okuda.
Amy Okuda can currently be seen starring in the Netflix series Atypical, along with appearances on The Good Place, Brooklyn Nine Nine, How To Get Away With Murder, and The Man In The High Castle. She was also a fan favorite in the series The Guild.
"Brin is a Sentinel in Fort Tarsis; they protect the people. So, she's a tough one," Amy says. "My favorite thing about Brin is that she's tough, and I feel like I'm not that tough. She knows what she wants, and she'll do whatever to get the job done." But Brin isn't totally closed off. "All she cares about is her job, and doing it well," Okuda says of Brin. "And she realizes she has to interact with other people so they can help her, so she can do her job better."
Jack McBrayer as Amal
Every town needs a friendly bartender, and in Fort Tarsis that's Amal. But while most bartenders are seasoned at giving advice, Amal is more likely to be soliciting advice from the patrons he serves. And bringing to life that wide-eyed friendliness is actor Jack McBrayer.
Jack McBrayer is best known for his role as Kenneth Parcell, the friendly NBC page on 30 Rock. He's also voiced Fix-it Felix Jr. in the Wreck-it Ralph franchise. His bright and cheery demeanor makes him the perfect choice for Amal, who makes up in enthusiasm what he lacks in experience.
"He seems to depend on the advice of others without making choices of his own," Jack says of Amal. "Yeah, he needs to stand up for himself." But Amal has plenty of good qualities. "He's an eager person. He has a good relationship with his boss Max. You have to have a certain personality to be a decent bartender, so I suspect he was Employee of the Month at some point in his life." And his looks? "Oh, Amal is gorgeous. Amal is drop dead gorgeous."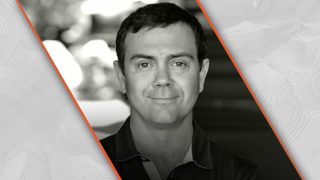 Joe Lo Truglio as Neeson
Not everyone in Fort Tarsis is a hardened Freelancer or calculating covert operative. Such is the case of Neeson Giles, a hard-working laundry worker constantly looking to ingratiate himself with the Freelancers. And behind the ever-gossiping voice of Neeson is Joe Lo Truglio.
Joe Lo Truglio is a veteran comedy actor, going back to his performance on The State comedy sketch show, and appearing in films like Superbad, Role Models, and Pineapple Express. More recently, he plays the endearingly pathetic Detective Boyle on Brooklyn Nine-Nine.
"Neeson is a guy that wants to be in on the action, but doesn't have the capability." Joe says. "Neeson loves Freelancers because they fly around and save the world, while he just cleans underwear." There's just one obstacle in his way. "No one wants to hang out with Neeson. He's not a terrible guy, he just talks a bit too much. He's a bit of a gossiper, which is never an attractive trait. He has a good heart, he just wants to be in on things."