Battlefield V
FIFA 19
Apex Legends
The Sims
Anthem
Electronic Arts Home

Browse Games
Library
Free-to-play
Shop on Origin
About EA
News
Studios
Careers
Help
Forums
Games
Free-to-Play
Shop on Origin
About
Help
Forums
Newsletter
Join EA Access
Join Origin Access
Crysis®
Crytek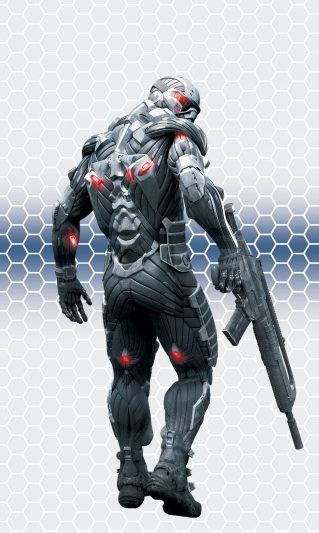 Crysis®
From the makers of Far Cry, Crysis offers FPS fans the best-looking, most highly-evolving gameplay, requiring the player to use adaptive tactics to survive.
Game Features
Bring It Online
Full-featured multiplayer for up to 32 players with real-time armor and weapons customisation. For a pure adrenaline fix hit the Instant Action button, or prepare yourself for the all-new multiplayer PowerStruggle mode that c…
Learn More
Control of a variety of land, sea, and air vehicles including trucks, tanks, boats, and helicopters.
Learn More
Next-Generation Graphics
Built from the ground up using Crytek's proprietary CryENGINE 2™, Crysis' visuals define "state of the art," with full DX10 support and scalable options to deliver solid performance on older machines.
Learn More
Highly robust and easy-to-use mod toolset allows players to create their own expansive levels for both multiplayer and single-player modes.
Learn More
Open, Physicalised World
Choose your own path through the open world of Crysis, destroying obstacles, driving vehicles from VTOL's to boats and using the environment itself against your enemies.
Learn More
Explore a living, dynamic world where earthquakes, breaking ice, landslides, and tornados pose an ever-present threat.
Learn More
Veni Vidi Vici
Lifelike enemy AI challenges players to assess a situation and approach it strategically. It isn't about having the fastest trigger finger – players are challenged to be proactive in the fight, not reactive.
Learn More
Suit Up
A high-tech nano-suit allows gamers to augment their abilities in real time on the battlefield. Players can choose to enhance their speed, strength, armor and cloaking abilities to approach situations in creative tactical way…
Learn More
Adapt to Survive
An epic story thrusts players into an ever-changing environment, forcing them to adapt their tactics and approach to conquer battlefields ranging from newly frozen jungle to zero-gravity alien environments.
Learn More
Screenshots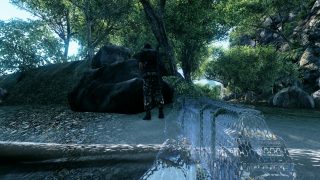 crysis Screenshot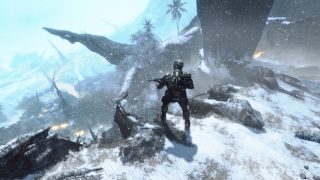 crysis Screenshot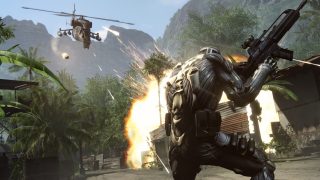 crysis Screenshot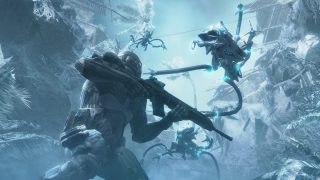 crysis Screenshot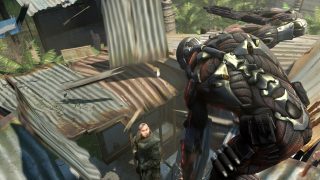 crysis Screenshot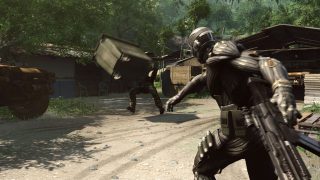 crysis Screenshot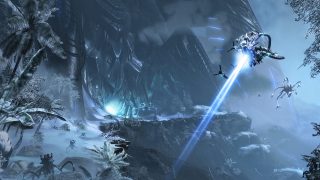 crysis Screenshot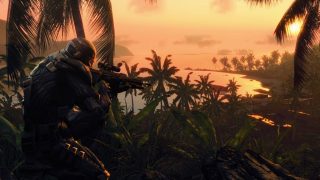 crysis Screenshot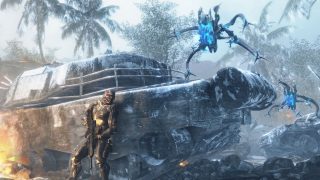 crysis Screenshot
Related Games
Official Site
Help
Crysis 3
Official Site
Help
Crysis 2
Games
News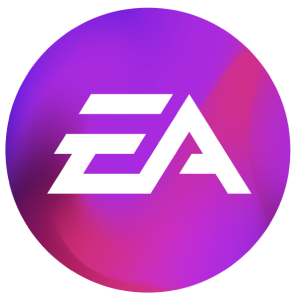 Browse Games
About
Support
Shop on Origin
United States
United Kingdom
Australia
France
Deutschland
Italia
日本
Polska
Brasil
Россия
España
Ceska Republika
Canada (En)
Canada (Fr)
Danmark
Suomi
Mexico
Nederland
Norge
Sverige
中国
대한민국
繁體中文
Legal
User Agreement
Privacy & Cookie Policy (Your Privacy Rights)
Modern Slavery Act Statement
UK Tax Strategy
UK Gender Pay Gap Disclosure