The new season of EA SPORTS FIFA is here! FIFA 16 launches 24th September and we cannot wait for fans to get their hands on the beautiful game.
Regardless if you're a seasoned FIFA player or have been curious about joining the fold, here are six reasons to play FIFA 16.
*FIFA 16 is available on Xbox One, PlayStation 4 and PC, but it is also available on Xbox 360 and PlayStation 3. Please note that not all features mentioned are available on all platforms.
1. Earn Big Rewards in FUT Draft
Experience FIFA Ultimate Team's new mode, FUT Draft. Build a squad by drafting available players, then play in a series of up to four matches. Win or lose, you'll earn high-value FUT rewards to use in your Ultimate Team Club.
2. Increase your club's budget in Career Mode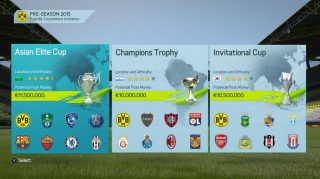 Participate in Pre-Season Tournaments to strengthen your squad and your club's transfer budget in Career Mode. Also new this year, Player Training options allow managers to focus on individual player attributes and build the perfect squad to fit their style of play.
Play with 12 Women's National Teams, including the World Champion United States Women's National Team, previous title holders Germany and popular sides like Australia, Canada, France and Sweden.
4. Decide both how and when to touch the ball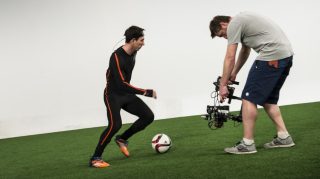 With No Touch Dribbling, free yourself from the ball to buy time, create separation, set up a feint or skill move, and then blow by your defender.
5. Compete at a Higher Level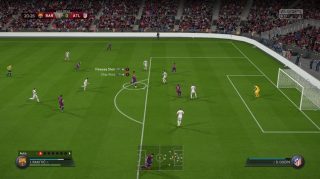 It doesn't matter if you're playing FIFA for the first time or have been part of the franchise for decades, you can become a better player and learn new moves. The new FIFA Trainer helps you reach your potential on the pitch. Basic commands get you started while deeper hints will improve the game of the most skilled player.
6. Try it for yourself
Play FIFA 16 now! With EA Access, members can Play It First and get a discount on FIFA Points purchases. Experience up to 10 hours of FIFA 16 during the trial with access to every mode in the game. All of your progress, stats, and unlocked items from the FIFA 16 trial carries over when you buy the retail or digital version, so you can pick up your winning season right where you left off.
If you liked what you played thus far, there is still time to pre-order a copy of FIFA 16. With three pre-order editions available, take your pick on which suits your game.
Play Beautiful in FIFA 16
---
Stay in the conversation, make sure you follow the EA SPORTS FIFA team on Twitter, Facebook and Instagram.