We're starting to get to the point where teams are really showing us who they are – there are no surprises when teams like the Nets or the Kings compete for 48 minutes because they've solidified themselves as playoff caliber rosters.
Sure, there's the obvious anomaly when one of them play Golden State and look like contenders, but playoff teams are running wild and go nearly ten-deep in the west. The biggest surprise for me this season has been the east being pretty strong and providing a future playoff bracket full of entertaining matchups. Unfortunately, this will be the last Weekly Predictions article from me, but here's to one more set of predictions.
Predictions are just that, and thank you for going through and reading them as they've come – the good and the bad (trust me, there has been plenty of bad). Without further ado, we're diving into three hot matchups today.
Los Angeles Clippers at Los Angeles Lakers
Date and Time: March 4 at 10:30 p.m. EST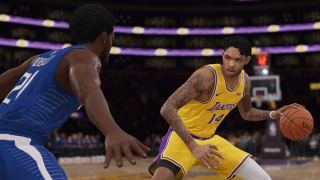 I waited until this article to bring my own personal bias into these matchups, and it's manifesting in the form of my favorite team playing my least favorite team. Can you guess which team I like out of these? I grew up in the early 2000's with the last name of Lal – shouldn't be that hard to guess which team was the king of LA around that period.
That said, my team is a mess. One insensitive LeBron comment here or Instagram post there seems to come every day and how can you blame players who were on the trading block just a few weeks ago being dejected on the court? It seems like the only player who is truly playoff-activated is Brandon Ingram – the player who has pretty consistently been a centerpiece for any trade talk.
Even though his defensive effort has been lacking, LeBron has still been getting his numbers on offense, and Kuzma has found his groove again. With one of the toughest schedules in the NBA remaining, it doesn't look likely that the Lakers will make the playoffs (sigh), but they're going to try.
Dropping games to the Victor Oladipo-less Pacers, Anthony Davis-less Pelicans, the Hawks, and the Grizzlies is not encouraging. I'm taking the glass half full approach, though, and looking at this as the Lakers being desperate and needing to win a game.
This game could have a big bearing on the state of the eight-seed – while my pick is the Sacramento Kings getting that seed and getting revenge on the Lakers for the Tim Donaghy scandal, it's nice to think that the Lakers are going to make this race competitive.
The Clippers are in control at the moment, but who knows how long that'll last with their roster ready to freefall into the lottery of the NBA Draft. I'm going with the Lakers, but this is going to be way more competitive and way closer than it should be – just don't forget who has the banners in Staples Center.
Winner: Los Angeles Lakers

Boston Celtics at Golden State Warriors
Date and Time: March 5 at 10:30 p.m. EST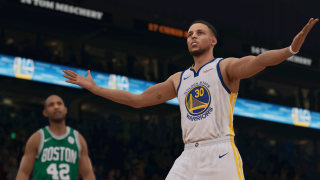 Kyrie is great, Jayson Tatum is great, Al Horford is great, but this Boston Celtics team is only good. I've tried to find ways to see this come out differently but let's be honest, regardless of Kevin Durant's future, this Warriors team is determined and likely destined to win another ring.
If you want to try and make a case for Boston, it's that they seem to play big on national television and truly have the Warriors' respect. There have been many instances where Warriors players have talked about how tough Boston is to play when they get a full effort out of them – and for this game, they'll show up to play on both sides of the ball.
Regardless, Kevin Durant may be having his most impactful season and I don't even know how to express just how unfair that is to the league considering the team he's playing on. Aside from that, Boogie's minutes have ramped up and the rest of the group will be ready to play a big matchup on national TV. This could be a sloberknocker, but it's one that should wind up in the Warriors' favor.
Winner: Golden State Warriors
Oklahoma City Thunder at Portland Trail Blazers
Date and Time: March 7 at 10:30 p.m. EST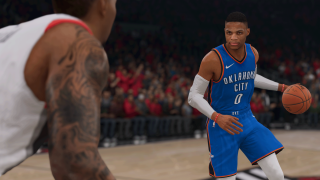 Spoiler: I'm picking the Thunder here but I'm more optimistic than I've been all season long about the Blazers. The last time I wrote about them, I tore apart the team and especially C.J. McCollum. Since then, he's stepped his game up to another level and has been more efficient.
The main reason why I'm a bit happier about this team is because of the addition of Enes Kanter. The Portland bench has been pretty abysmal this entire time and adding a usual Sixth Man of the Year candidate such as Kanter brings a lot to their offensive firepower.
That said, the Blazers are who we know them to be. The Thunder are easily one of the best regular season teams and, even if I don't see it translating into the postseason, Paul George has played his way into being an MVP candidate and has them playing some great basketball.
Every year we get the chance to see the Thunder look hot heading into the playoffs, but this year may have a bit more substance. While Russ is a great player, Paul George is taking them higher than Russ has over the years. Even with that, I'm not sure if the Thunder win more than three games over the course of the playoffs, but they'll take this game on the road.
Winner: Oklahoma City Thunder
– Rahul Lal (Follow Rahul on Twitter @rlal95)

---
Stay in the conversation, like us on Facebook, and Follow us on Twitter.
Are you ready to get out there and make your mark on the court? You can now buy NBA LIVE 19 here.
Sign up today to receive the latest NBA LIVE 19 news, updates, behind-the-scenes content, exclusive offers, and more (including other EA news, products, events, and promotions) by email.