SimCity™
Maxis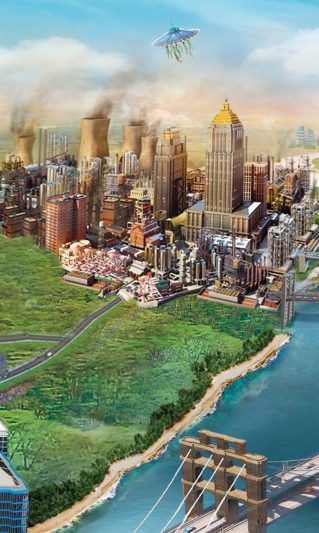 SimCity™
The defining city simulation is back! Create the city you desire and make the choices that shape your city and power the Sims within it.
Game Features
GlassBox Engine
SimCity introduces GlassBox, the revolutionary simulation technology that gives you the power to impact individual Sims lives, manage city level simulation, and balance multiple city simulations at once.
Learn More
Sims Matter
The Sims in your city speak to you directly and it's up to you to respond to their needs. Will you listen and be the toast of the town? Or abuse your power for fame and fortune?
Learn More
Constructible Worlds
Creative and customizable world that offers unique gameplay benefits, all with a fun tactile interface.
Learn More
Multiplayer
Build a region with friends for the first time! Collaborate or compete in regional and global challenges and make decisions that impact the greater SimCity World.
Learn More
Specialise in What You Love
Mold your city as a casino resort, manufacturing hub, educational enclave, and more, then watch as a unique look and feel spread throughout your city.
Learn More
Screenshots