With the Star Wars™ Battlefront™ II Hero Starfighters update* (don't miss our rundown of the Hero Starfighters mode) we've introduced some changes to how lightsaber-wielding heroes play and distinguish themselves from one another.

To give you some more insights on the development of hero and lightsaber gameplay – and to keep introducing you to the developers behind our game (read our previous developer interview with Manuel Llanes) – we've talked to DICE's own Guillaume Mroz.

Designing Iconic Heroes for Star Wars Battlefront II

Guillaume Mroz is the Hero Designer on Star Wars Battlefront II, which means that he's in charge of creating new heroes and designing how they're going to play.

"Part of that is implementing all content made by animators, VFX, artists, and so on, finalizing the hero characters. Continuous balancing and improving of how the game plays also fall under my responsibilities," Guillaume says.

"I've been working with this for about four years now, starting out with our first Star Wars™ Battlefront™. Before that, when I first joined DICE, I did some UI and level design on Battlefield™ 4."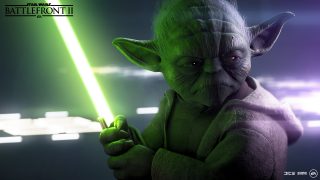 A Star Wars Connection
 
"I discovered Star Wars™ when I was around ten, seeing it for the first time when it aired on French television. By the age of 18, I met a friend that shared the same passion for the franchise. Up until then, I kind of developed the love for the Star Wars universe by myself," Guillaume explains.
"That's also around the time when I really got into Clone Wars, watching the film and the following TV series."

On the Characters of the Star Wars universe, and Star Wars Battlefront II

With Star Wars being a character-driven universe, and Guillaume being the Hero Designer on Star Wars Battlefront II, we're of course curious of who his favorite heroes and villains are, and why.

"My favorite Star Wars character is actually Ahsoka Tano from Clone Wars. So, I'd love to get her into the game someday!" Guillaume laughs.

At EA PLAY, we announced that more Clone Wars era content is coming, including four new heroes: General Grievous, Obi-Wan Kenobi, Count Dooku, and Anakin Skywalker.

"Anakin is my second favorite. They both grew on me during the Clone Wars series. Both care about people. They get angry, they get frustrated, they are energetic – they're easy to identify with!"

Guillaume continues: "From the dark side, I'd have to pick Darth Maul. Again – I really liked how his story arch took off in Clone Wars from being this silent, mysterious figure in Star Wars™: Episode I – The Phantom Menace™."

"I'm really happy that we're making more Clone Wars era content, and I'm happy for the fans who have been asking for it."

Lightsaber Combat is Changing in Star Wars Battlefront II

"One of the main purposes in this update is to improve lightsaber combat. The first step, and this is something the community has been asking for, is about changing the heroes' stamina. The way it has been working up until now resulted in these 'block-off duels,' where lightsaber users are blocking each other forever," Guillaume explains.

"It felt necessary to add a stamina cost to blocking, so players will have to manage that resource moving forward. With the update, we're introducing eight parameters impacting stamina as a lightsaber user. We're tweaking every aspect of that mix for each individual wielder. As a result, they'll be more unique in how they play."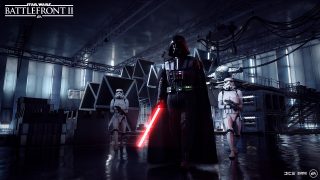 How Heroes Will Play More Uniquely Moving Forward

"Darth Vader might be excellent at blocking, but then attacking could drain his stamina much faster. And if Kylo Ren is a 'striking machine', blocking could be costlier for him. Kylo Ren may also need to catch his breath for a moment before his regeneration of stamina begins, while Luke Skywalker will start to regenerate stamina more quickly," Guillaume exemplifies.

Guillaume emphasizes that the implementation of the new stamina levers is subject to change, as community feedback is gathered continuously.

"And then, we have an upcoming hero like Obi-Wan Kenobi, who is calm and has really good, defensive lightsaber mastery. So, we'll do our best make him feel that way. Bottom line is that we now have a lot more cranks to pull to make the characters feel like themselves."

Ignite Your Lightsaber on Command

Another cool implementation that's aimed to enhance players' Jedi and Sith fantasies is lightsaber ignition: "The functionality is pretty much that your lightsaber will turn on and off with the press of a button. It might sound like a basic thing to add, but I'm really happy to have that one in now," Guillaume says.

"Our first playtest with this was on a night map, which was a really fitting demonstration for the new feature. Suddenly, I could sneak up behind enemies, light up my lightsaber, and strike with a surprise attack! It just looks, and feels, very cool."

So, while it could encourage a stealthier approach in certain situations, it is definitely a strong visual enhancement, opening up for some cinematic stand-offs.

Providing an authentic Star Wars experience with attention to detail has always been a hallmark of Star Wars Battlefront II. "For example, we even looked at the specific way Kylo Ren's lightsaber lights up in the movies, and tried to get as close as possible to that."

Make sure to give the new lightsaber combat a go by joining a round of hero-focused action in Hero Showdown or Heroes vs. Villains, and share your feedback on the official forums!

–Daniel Steinholtz (follow Daniel on Twitter @dsteinholtz)

For more on Star Wars Battlefront II, watch this space and keep your eyes on EA Star Wars™ on Twitter, Facebook, and Instagram.

Sign up today to receive the latest Star Wars Battlefront II news, updates, behind-the-scenes content, exclusive offers, and more (including other EA news, products, events, and promotions) by email.

*Requires Star Wars Battlefront II on applicable platform (sold separately), all game updates, internet connection, EA account, and, for console players, Xbox Live Gold or PlayStation Plus membership (each sold separately).