2014-09-24
Guest Blogger Pinstar
You may have heard of The Legacy Challenge, a self-imposed set of rules and goals that challenges you to approach The Sims from a very different play style. You start the game with a single young adult Sim, move them into a gigantic and completely empty lot and strip them of most of their starting funds. Beginning life penniless, homeless, jobless and without any family, your starting Sim or "founder," starts the process of building a family that will go on for 10 full generations!
The Legacy Challenge has been around since the days of The Sims 2. What inspired me to create the Legacy Challenge is threefold. Of all the pre-seeded families provided in the original version of The Sims 2, the one family I LOVED playing the most is one that gets very little attention: The Brokes. Brandi Broke starts out as a single mother with two children and begins the game pregnant! Pretty soon Brandi will have three kids, very little money and a very difficult teenage son. This was an extremely difficult start compared to other families but for me it was the most interesting and satisfying. I learned from the Brokes that a family in poverty with resources stretched thin is actually MORE interesting to play.
When I started The Legacy Challenge, I was playing on my own. I had no formal rules, but started discovering little challenges that made things interesting. On a whim, I decided to write all the rules down and publish them on The Sims 2 forums. I had NO idea this would explode in popularity the way that it did.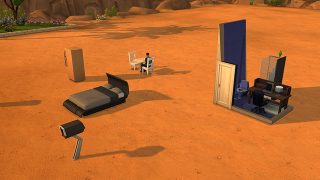 The Legacy Challenge adds an extra degree of difficulty to The Sims while tasking you with doing something that most players do not do naturally- sticking with a single household for a long period of time. Playing this way, you might find yourself starting to get emotionally invested in not just individual Sims, but the family as a whole. For the storytellers out there The Legacy Challenge is the perfect blend of familiarity and novelty; Sims come and go but the house remains, slowly growing and gathering a long history of its own.
For those who play to win, the challenge is ripe with goals and milestones above and beyond the challenges presented to you by the game. There are 10 categories of points modeled after the 10 aspirations. Each category has different and unique challenge that pushes your Simming skills to the limit, like completing large amounts of aspirations across the family or witnessing every single type of death on your lot.
There are some rules and guidelines you may follow as well. Your Legacy Challenge founder is the only Sim you will have complete control over. Any Sim that joins the family must either be a randomly generated townie or a child that is either born or adopted into the family. When children are born or adopted into the family, their traits and aspirations must be randomly generated. You can use The Legacy Challenge's very own Random Trait Generator.
As you can see from the Random Trait Generator linked above, parents have an impact on the traits any child might obtain. The formula is a bit complex; you might end up with a little clone of mom and dad, you could have a child who is absolutely nothing like either parent or something in between. You never know what you will get and that is part of the fun of the challenge.
With The Sims 4 come some new rules for The Legacy Challenge called Succession Laws. This allows you to set the rules that determine which child becomes heir to the next generation once the founder Sim passes away. For example, my own Legacy Family is a Matriarchy – Strict Traditional – Exemplar (Insane) this means I have set up a system in which girls inherit over boys, only naturally born children can inherit, and any child who is lucky enough to be blessed with the Insane trait will become heir. Just as each individual Sim has three traits that help define their personality, the three aspects of your succession laws are a way to determine the 'personality' of your family as a whole.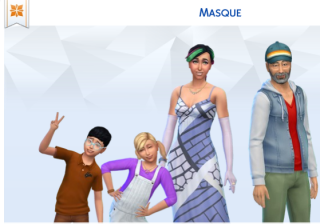 In The Legacy Challenge there are also restrictions, for example there are bans on using money cheats or moving in countless townies to bring in tons of cash, as well as other gameplay elements that might make the challenge too easy. A player trying to break themselves of the habit of relying on cheats can attempt to wean themselves off by giving this challenge a go.
The Sims 4 is absolutely fertile ground for the latest version of The Legacy Challenge. The new and awesome gameplay mechanics have been embraced into the framework of the challenge and people are already starting their challenges and families.
If you want to learn more, you can find the full list of rules on my website or check out this video for a visual guide on getting setup with the challenge. Have fun!