Our community always blows us away with their amazing talent, and last week was no different, as you created an assortment of amazing cats and dogs for fellow Simmers to love in their virtual world. To build off of the love you kicked-off, we are focusing the next community challenge on pet adoption.

Providing loving and caring homes for animals in need is a primary mission for the SPCAI, and something that we stand behind here at Maxis as well. This week, we teamed up with our SimGurus to create a select number of unique pets using The Sims 4 Cats & Dogs Expansion Pack* for your Sims to adopt in the gallery today! These include: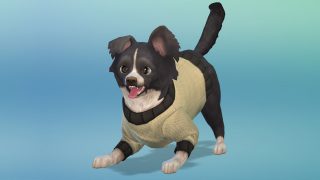 SimGuruJM - Boots
Boots is a super lovable Chihuahua who is looking for his forever home. Boots traits include Active, Friendly, and Vocal.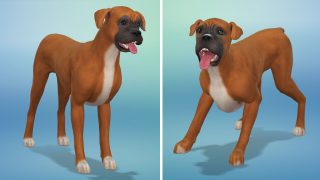 SimGuruRomeo - Ginger and Xena
Ginger and Xena are pure-bred boxers with tons of energy who need lots of love and attention. Ginger's traits include Loyal, Friendly, and Smart. Xena's traits include Active, Adventurous, and Troublemaker.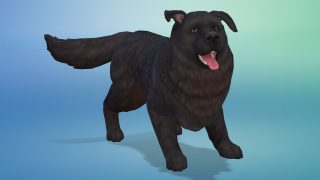 SimGuruRusskii - Laika
Laika is a Newfoundland who is just a big bundle of fur looking to be loved. Her traits include Adventurous, Couch Potato, and a Hunter

We would love to have you join us by sharing your created pets in the gallery for others to adopt in-game. To participate, simply upload a pet you've created to the gallery using "ADOPT" at the beginning of your title, and be sure to share it with us on social using #VirtualAdoption #Sims4Paws.

Don't have The Sims 4 Cats & Dogs Expansion Pack? Don't worry! You can still participate by liking and sharing your favorite pets created by others in the community.

If you aren't already, be sure to follow us on Twitter, Instagram, and Twitch, Like us on Facebook, and Subscribe to our YouTube channel.


*Requires The Sims 4 game (sold separately) and all game updates to play.