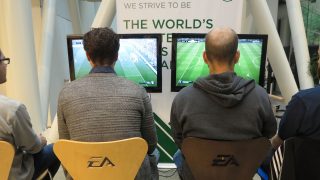 We hosted campus tournaments all around the world to find out who is the best FIFA 17 player at EA.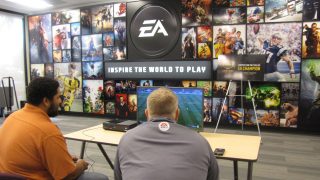 The winners from these campus tournaments advanced to face off at EA Redwood Shores.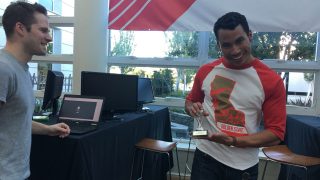 Regional winners earned bragging rights. Here's semifinalist Patrick Foster with his trophy from the EA Redwood Shores tournament!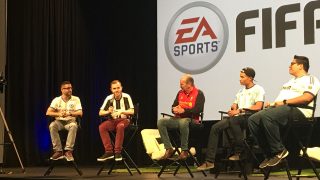 All four semifinalists participated in a panel with Peter Moore before kicking off the action.
With David Pekush and Simon Bushell from the FIFA team shoutcasting the action, Adrian Niculae from Bucharest (l) took on Joseph Neenan from Galway (r) in the first semifinal.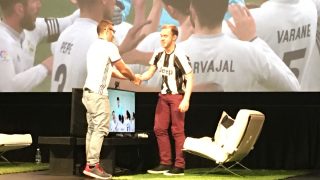 The hard-fought action went to PK's but Niculae pulled it out to advance to the final.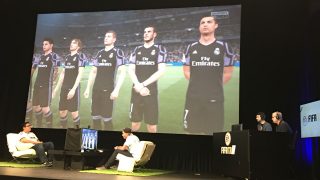 In the second semi, Redwood City champion Patrick Foster (r) battled against Austin champion Alex Gutierrez (l).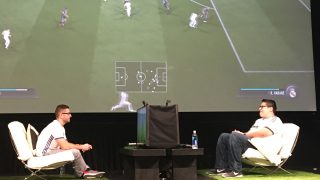 Gutierrez advanced to take on Niculae in the final, with Niculae's Bucharest office staying up late to watch him compete.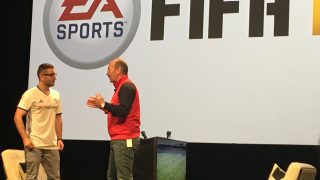 Niculae earned a tough 1-0 win and the title of the best FIFA 17 player at EA, and some face time with Peter Moore on stage.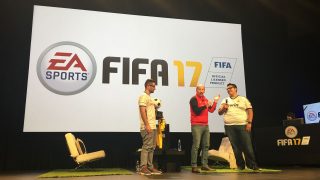 Niculae plans to frame the signed kit back home in Bucharest so his coworkers can see it every day in his home office in Romania.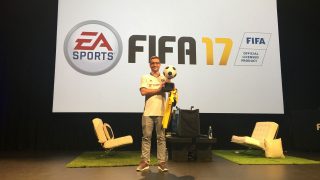 Congratulations to our winner, Adrian Niculae from Bucharest!
______________________
Interested in joining the Competitive Gaming Division at EA?  Visit our careers site.
Stay in the conversation of all things EA: Read our blog, follow us on Twitter and Like us on Facebook