Battlefield V
FIFA 19
Apex Legends
The Sims
Anthem
Electronic Arts Home

Browse Games
Library
Free-to-play
Shop on Origin
About EA
News
Studios
Careers
Help
Forums
Games
Free-to-Play
Shop on Origin
About
Help
Forums
Newsletter
Join EA Access
Join Origin Access
Command & Conquer 3 Tiberium Wars
EA Los Angeles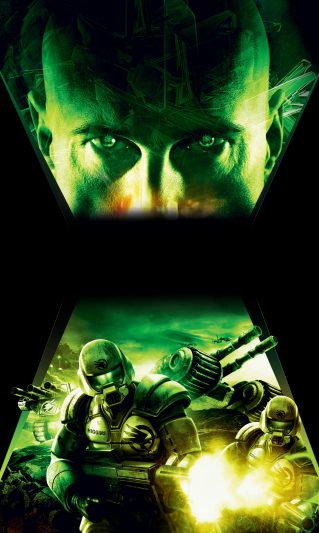 Official Site
Standard Edition
The critically-acclaimed Command & Conquer (C&C) series returns with Command & Conquer 3 Tiberium Wars. Setting the standard for RTS gaming once again.
Buy Now on Origin
Command & Conquer 3 Tiberium Wars
Xbox 360
Buy Now on XBox
Game Features
Technology Makes the World Come Alive
Lose yourself in reflected sunlight and scream in sheer joy as you blow chunks off of enemy tanks, structures, and anything else you can launch a rocket at. The game world gains a new dimension and the battlefield comes to li…
Learn More
New Ways to Attack
Keep your opponent guessing by building flying battleships, wielding the power of terrifying Ion Storms, and combining units to form powerful, never-before-seen super-units.
Learn More
AI with Distinct Styles of Play
The game AI matches your style of play—choose from play styles such as 'rushing', 'turtling', and more, or level the battlefield and let the AI use its own tactics to give you the highest level of challenge.
Learn More
Intuitive and Evolved Interface
A fully evolved side-bar interface allows you to completely manage your base operations while never leaving the action.
Learn More
35+ Single Player Missions
In a vast open-world theater of war where each decision you make matters, you'll experience one cohesive, epic story told from the unique perspective of all three warring factions.
Learn More
Fast, Fluid, Fun
The ultra-responsive, smooth-as-silk gameplay C&C invented is now better than ever, intuitively placing your entire arsenal at your fingertips.
Learn More
RTS as a Sport
Play an RTS game as a sport for the first time! Observe, broadcast, and compete in thrilling online battles with innovations including all-new interactive spectator modes, VoIP communication, player commentary, and more.
Learn More
Story Like You've Never Seen
High-definition, live action video sequences that seamlessly tie the game's epic story together feature an unparalleled, diverse Hollywood cast, including talent from Star Wars, Starship Troopers, Battlestar Galactica, LOST, …
Learn More
Screenshots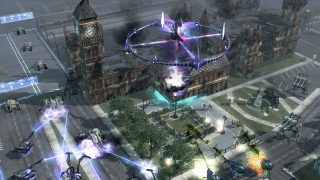 command-and-conquer-3-tiberium-wars Screenshot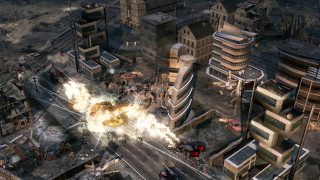 command-and-conquer-3-tiberium-wars Screenshot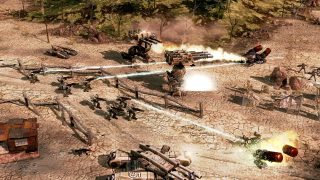 command-and-conquer-3-tiberium-wars Screenshot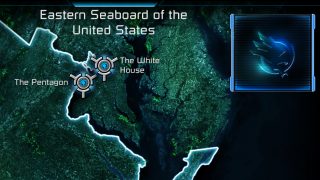 command-and-conquer-3-tiberium-wars Screenshot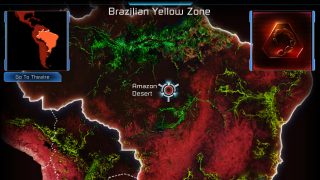 command-and-conquer-3-tiberium-wars Screenshot
Related Games
Official Site
Help
Command & Conquer: Rivals
Official Site
Help
Command & Conquer Tiberium Alliances
Official Site
Help
Command & Conquer 4 Tiberian Twilight for Mobile
Related Add-Ons
Official Site
Help
Command & Conquer Red Alert 3: Uprising
Official Site
Help
Command & Conquer 3: Kane's Wrath
Official Site
Help
Command and Conquer Generals Zero Hour
Games
News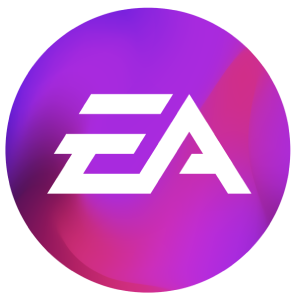 Browse Games
About
Support
Shop on Origin
United States
United Kingdom
Australia
France
Deutschland
Italia
日本
Polska
Brasil
Россия
España
Ceska Republika
Canada (En)
Canada (Fr)
Danmark
Suomi
Mexico
Nederland
Norge
Sverige
中国
대한민국
繁體中文
Legal
User Agreement
Privacy & Cookie Policy (Your Privacy Rights)