FIFA 19 is now available worldwide on PlayStation 4, Xbox One, and PC. Maybe you're new to FIFA or a lifelong fan, but either way, you're looking for that killer reason to pick up FIFA 19. We've gathered 19 of the best reasons for why you should take the leap today and play FIFA 19.

19. Dream of European Glory
Step onto the biggest stage in club football and get a chance to hoist the famous Ol' Big Ears trophy in front of the world. Many have dreamed of UEFA Champions League glory, and now you can achieve it in FIFA 19 in a variety of modes, from a standalone tournament mode to live FUT content all season. The European dream doesn't stop there — the Europa League and Super Cup are also available throughout FIFA 19.

18. Spectactular New Gameplay
Dominate opponents all over the pitch and score jaw-dropping goals with the latest gameplay features intended to give you more control over everything you do in FIFA 19.

Active Touch: Use this new system to unleash a new set of flicks, tricks, feints, and other skill moves to open up space and leave opponents chasing shadows.
Timed Finishing: Master this new shooting element and you'll be scoring worldies against your mates in no time.
Dynamic Tactics: For top managers like Pep Guardiola, football is like a game of chess. Plan every match like Pep with more tactical options than ever and get the edge on your opponent before the match even starts.
50/50 Battles: Fight for every loose ball like it's the last you'll ever kick.
17. Dance Like Nobody's Watching
A goal without a celebration is nothing but a wasted opportunity. Dance, leap, slide, and show off your best moves with new celebrations in FIFA 19, or roll the dice and press O (on PlayStation 4, B on Xbox One) for a random celebration. Just promise us that you won't dab TOO much...

16. Big Changes in Kick-Off Mode
Wanna rewrite the rules of FIFA? Maybe play a match with no rules at all? Change things up and take on your mates in all-new ways with House Rules matches in the refreshed Kick-Off mode in FIFA 19.

15. The Definitive LaLiga Experience
Dive deeper into one of the world's biggest leagues in FIFA 19: Spain's LaLiga Santander. We've turned the authenticity dial up quite a few notches, so that you can lead top Spanish clubs out in front of home crowds with the addition of 16 stadiums, and see familiar faces on the pitch with over 200 new LaLiga player face scans.

14. Three Heroes, Three Stories
On the heels of Alex Hunter's blockbuster transfer to Real Madrid, experience the final chapter in the young superstar's story as he competes on the highest stage of all: the UEFA Champions League. The Journey: Champions also features fully playable stories from two more characters: Alex's half-sister Kim Hunter and his best friend Danny Williams. Follow each player as they reach some of the most significant moments of their careers.

13. "Sweet as a Nut!"
They said it was one of the goals of the century — and it was. Now you can go back in time in The Journey: Champions and score Jim Hunter's famous goal, featuring incredible narration from legendary football commentator John Motson. Alex Hunter's story began all those years ago with his grandad Jim, and this was the goal that set the course of the Hunter clan for generations — don't miss this chance to experience it for yourself.

12. The Most Authentic Career Mode Yet
Take the reins at your favourite club and lead it to glory in leagues from around world football, from minnows to Manchester City. Compete in the UEFA Champions League during your European football career, as well as the Europa League and Super Cup. Career mode clubs now have dynamic sleeve badges that reflect their in-game achievements, including league badges that change upon promotion and relegation and honour badges that show off when a club wins the Champions League five times.

11. The Chinese Super League is Here
One of the hottest leagues in world football right now is fully playable in Career mode, Kick-Off mode, and throughout FIFA 19.

10. FIFA 19 Ultimate Team = Football 24/7/365
Ultimate Team reflects real-world football all season long with constant content updates related to the biggest leagues and tournaments around the globe. From the not-to-be-missed consistent Team of the Week, to the highly-anticipated Team of the Season, to never-before-seen content just for this year, FUT is football and football is FUT.

9. Division Rivals
Test your skills against other FUT players around the world and get your choice of rewards so that you can upgrade your squad exactly how you want to. And when you're ready to take your FUT game to the next level, Rivals is the new route to the FUT Champions Weekend League.

8. 28 New FUT ICONS, 72 in Total
We're unleashing another class of ICONs in FIFA 19 Ultimate Team for a total of 72 of the greatest players to ever kick a football, all available for your FUT squad. Each ICON has three separate player items (called Stories, representing different eras of their career) including one Prime ICON, all of which can potentially be found in FUT packs on launch day.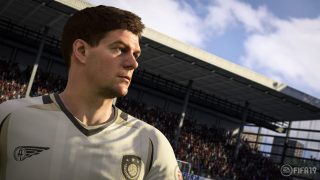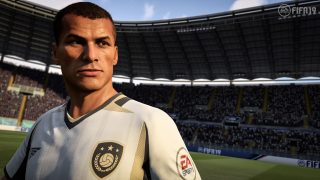 7. The FIFA 19 Companion and Web Apps
Tinker with your squads or bid on players on-the-go with the FIFA 19 Companion App on iPhone or Android, or sneak a peek at the latest Squad Building Challenges and FUT leaderboards in the Web App when your boss isn't looking.

6. Player Picks — Build Your Squad Your Way
Take control of how you build your squad with Player Picks. This new FUT item type lets you pick one player to add to your squad from a selection of up to five different player items.

5. New Year, Spectacular New FIFA Soundtrack
FIFA never fails to produce a soundtrack as big as the game itself, and FIFA 19 is no exception. Featuring hot tracks from some of the world's biggest artists like Childish Gambino, Gorillaz, Logic, and more, the selections are bolder and the vibe is stronger. Listen to the full soundtrack on Spotify now.

4. All New Everything
FIFA 19 means player ratings that reflect the players' real-world talents right now, updated squads shaped by summer transfers, and kits that keep your favourite club looking fresh and relevant. When you play FIFA 19, you're playing football as it is in this moment.

3. More Stadiums = More Home Advantage
A new set of stadiums has been added to FIFA 19, so that you can experience that special home atmosphere with even more clubs. From the many LaLiga Santander stadiums, to Borussia Dortmund's iconic Signal Iduna Park, to Atlanta United's Mercedes-Benz Stadium, FIFA 19 is packed with the world's most famous stadiums.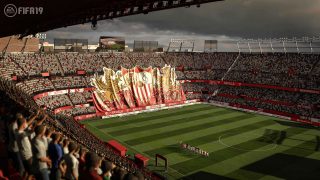 2. FIFA 19 on Nintendo Switch
Take FIFA 19 anywhere on Nintendo Switch, featuring the UEFA Champions League, Ultimate Team, Career Mode, and more.

1. The Reviews Are In
"FIFA 19 is the ultimate football experience." 9.5/10 – God Is A Geek
"It's definitely a must-own for soccer fans and connoisseurs of dramatic sports narratives alike." 9/10 – PlayStation Lifestyle
"FIFA 19 has pulled everything together to become the total package." 4.5/5 – Sporting News
"More fun to play than any other football game right now." – VG247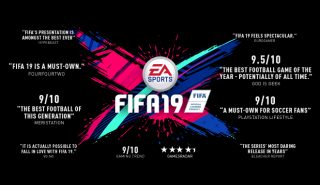 But you've heard enough — pick up FIFA 19 today and start playing now.

---
FIFA 19 is available now for PlayStation 4, Xbox One, Nintendo Switch, and PC.

Stay in the conversation on all things FIFA by liking us on Facebook, following us on Twitter and Instagram, and participating in the official FIFA Forums. Sign-up to receive emails about EA SPORTS FIFA and EA products, news, events, and promotions.