EA SPORTS Football Club has a new widget present across all modes that makes it easier to share news with your friends and redeem items in our Catalogue.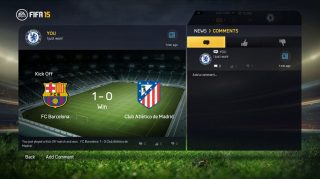 Share – you decide exactly what to share with customized messages around big wins, promotions or that amazing player you just found in Ultimate Team.
Interact – comment, like or dislike news shared by your friends as it happens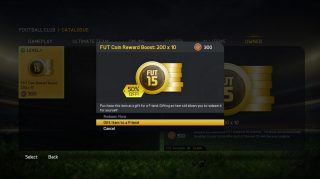 Shop – Catalogue items related to the mode you're currently in are now displayed first. New virtual boots, kits, celebrations, FUT items and more will be available to redeem using Football Club Credits built up just by playing the game.
---
Don't miss out on all the other cool new features coming to FIFA 15.
A friendly reminder that FIFA 15 launches this September, pre-order your copy today!
Stay in the conversation - like us on Facebook and follow on Twitter