In FIFA 15 on Xbox One, PlayStation 4 and PC, enjoy improved customization options for your Club and Pro and a simplified flow into matches: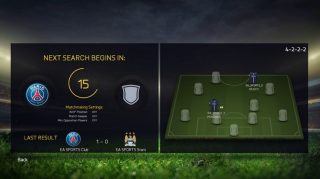 Play - An all new round-based flow automatically pulls teammates from the end of the last match into a countdown to the next game search, keeping positions and captaincy. Queuing users in the Match Lobby can watch scores and live updates as they wait and will be automatically pulled into the next match with their teammates.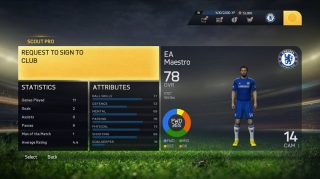 Scout - Find teammates that suit your clubs' needs by scouting Virtual Pros from leaderboards and Club Squads. View other Pros, accomplishment progress, and statistics in an easy-to-read user hub and invite them to join your Club.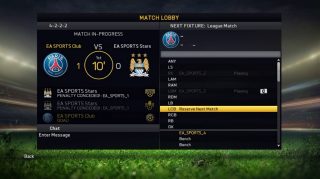 Customize - The new Edit Pro menu option - Style - allows fans to customize penalty and free kick animations, as well as choose their running and finishing celebrations. Celebration animation examples are also now visible in the menu.
Your AI-Controlled Teammates
We've made changes to the AI-controlled players in Pro Clubs. Now, they have more poise on the ball, make better passes and decisions, and provide better link-up play. Overall, users will be less reliant on 'doing it themselves' by calling for the ball immediately after a squadmate gains possession.
On the defensive side, balance has been implented so that the AI does not play a line that is impossible to beat; the changes are solely when in possession for attacking AI teammates.
Other Modes in FIFA 15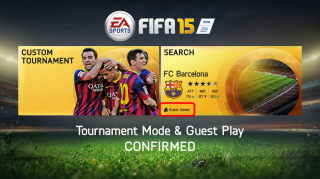 Other modes/features in FIFA 15 include:
Match Day – jump straight in to play head-to-head offline against a friend or the AI
Tournament Mode – returns to FIFA 15 with all new tournaments
Online Seasons – compete online in a season format. Now with the Guest Play option to compete with friends
Online friendlies – compete online against your friends
Co-Op Seasons – compete online with a friend in 2v2 matches
Skill Games – 26 new Skill Games added to the popular practice mode including four new games that cover the basics – dribbling, shooting, passing, defending
Practice Arena – practice in a 1v1 situation against the all new Next Gen Goalkeeper
---
Don't miss out on all the other cool new features coming to FIFA 15.
Visit our gamescom hub for all the biggest news from Cologne.
A friendly reminder that FIFA 15 launches this September, pre-order your copy today!
Stay in the conversation - like us on Facebook and follow on Twitter