FIFA 16 gives you the tools to stop your opponent with confidence. Move with greater freedom as a defender - rely on your team to defend as a unit and your back line to track menacing runs to create balance between attacking & defending.
Defensive Agility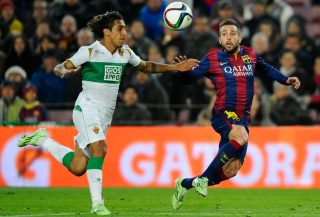 A new suite of 25 feature changes to defensive locomotion creates agile defenders that track attacking opponents. Defenders are able to seamlessly close down space and change direction using swing steps, creating balance in 1v1 situations. Defender acceleration time to top speed and greater freedom of movement help defenders stay with their opponents as they look to break up attacks.
Defend as a Unit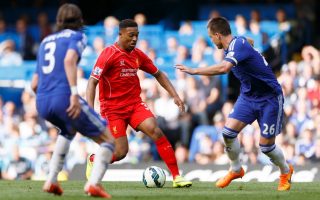 Defend together, win together. All of the best sides in the world are defensively successful because the back line works as a unit. In FIFA 16, new defensive AI gives players better awareness so they can decide between marking an opponent and covering dangerous space. Your teammates will track back to stop sophisticated attacking runs and close down angles of attack. If you look to close challenge an opponent you can rely on your teammates to cover gaps.
New Tackling Fundamentals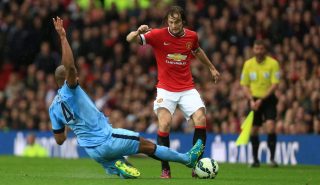 Get stuck in and win back the ball with new tackling mechanics and animations. Our brand-new slide tackle system makes it possible to control the length of the slide. If it looks like the tackle attempt will be unsuccessful or if the opposition changes direction, defending players are now able to stop mid-tackle, get up off the ground and react to the change in attack.
There is now huge variety in tackling options. Fake tackles can be used to frustrate your opponent and make them prematurely react to a situation. In-Air Standing tackles will help in intercepting crosses, while Full-Body tackles can temporarily remove an opposing player from the attack and give your side the slight edge on the initial counter.
Next – Moments of Magic
Click here for more E3 Coverage of FIFA 16
---
From Clinical Finishing to the addition of Women's National Teams, learn more about all the key features coming this September to FIFA 16.
Stay in the conversation, make sure you follow the EA SPORTS FIFA team on Twitter, Facebook and Instagram.
Sign-up to receive the EA SPORTS FIFA Newsletter
*Not all features available on all gaming platforms.