Games are won and lost in the midfield - and in FIFA 16, the midfield matters. Two new gameplay innovations will give your midfield the control necessary to dominate a match.
Interception Intelligence
Smarter teammates means a better product on the pitch. New interception logic helps your AI players better anticipate passes and move to shut down options. This will affect both the attack and defense. When your team is in possession of the ball, players will react faster and find space to create passing opportunities. In defence, players help to cover open spaces and look to avoid being caught out of position.
Midfield play will also alter the pace of a match and create a more considered and authentic experience. Teams will find and look to take advantage of open spaces, letting you build a strong attack through the middle of the pitch.
Interception Intelligence can be adjusted in Player Instructions so you can control how aggressive your players are on the ball. You are in complete control of build-up play in midfield.

Passing With Purpose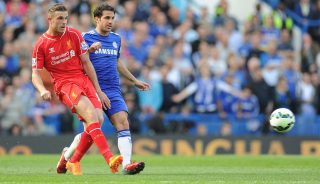 FIFA 16 introduces a new passing mechanic that will allow players to make sharp, incisive passes that find teammates with precision. Using a new button mechanic, ping driven ground passes to find teammates in tight spaces and open up your attacking options. Passing with Purpose balances Interception Intelligence to create a real football experience of risk/reward when moving the ball.
Next – Confidence in Defending
Click here for more E3 Coverage of FIFA 16
---
From Clinical Finishing to the addition of Women's National Teams, learn more about all the key features coming this September to FIFA 16.
Stay in the conversation, make sure you follow the EA SPORTS FIFA team on Twitter, Facebook and Instagram.
Sign-up to receive the EA SPORTS FIFA Newsletter
*Not all features available on all gaming platforms.