After two thrilling days of group stage competition in Manchester, the eChampions League field narrowed 64 competitors to the final eight. Now, this group of FIFA pros are looking to become the first ever eChampions League winner!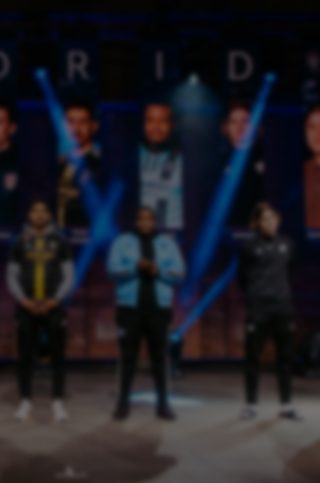 How did we get here?
The eChampions League Group Stage event was full of drama, surprises and upsets. If you didn't catch the eChampions League event in Manchester, here's a quick refresher.
How does the eChampions League work?
Why should I watch?
After two arduous days of competition, the final 8 competitors have earned their spot in Madrid. Eliminating along the way tournament favourites like F2Tekkz, MsDossary, Nicolas99FC and Vitality Maestro. These 8 players are looking to consolidate themselves among the FIFA esports elite and enter their names in the history books as the very first eChampions League champion!
Check out the final competitors.
Where Can I Watch the Games?
Former MLS Defender of the Year Jimmy Conrad will host the eChampions League broadcast. Alongside him, Spencer "Spencer FC" Owen will provide poignant commentary. All the play by play action will be brought to you by Richard Buckley, Brandon Smith, Mark Hatcher and FIFA pro Mike LaBelle. The broadcast team will be rounded out by Rachel Stringer and Kyle Walker.
Catch all the group stage action of the eChampions League live from Madrid on the EA SPORTS Twitch Channel, and YouTube Channel starting on Friday, May 31 at 1:00 p.m. CET. See the full tournament schedule to ensure you don't miss a single moment.
What are the cash prizes?
A total of $280,000 USD in cash prizes will be split between the top 8 finalists, including $100,000 USD for the winner. See below for details on the total prizing breakdown:
What is the Tournament Format?
The eChampions League Group Stages took place in Manchester last month. There, 64 of the top FIFA 19 pros in the world competed in seven rounds of Swiss group format and two rounds of knockout stages. With only the final eight competitors remaining, the tournament will pick up from the single-elimination quarterfinals all the way to the final that will crown the eChampions League champion.
Don't miss any of the eChampions League Finals. The action kicks off in Madrid on Friday, May 31 at 1:00 p.m. CET.
Make sure to subscribe to the EA SPORTS FIFA YouTube Channel, Twitch Channel, Twitter, Instagram, and Facebook so you don't miss any of the action live from Madrid. And follow the @EAFIFAesports Twitter account and the EA SPORTS FIFA esports YouTube channel for the latest competitive FIFA 19 content, news, and event coverage.
* Eligibility restrictions apply. Not all platforms are supported for qualification. See Official Rules for details. Final terms and structure subject to change.