How long have you been playing video games?
I have been playing video games since I was three years old. I've always played with my older brother, and even beat him when I was three!
How did you first get introduced to FIFA?
The first time I got introduced to the FIFA franchise was with FIFA 08. It was a revolutionary game compared to all the previous soccer games.
Moreover, the pacing of the game was so realistic. It is not that easy to score a goal even when you are facing a computer. At that time, online multiplayer game mode was not that common in soccer games, but FIFA 08's online multiplayer mode was really good.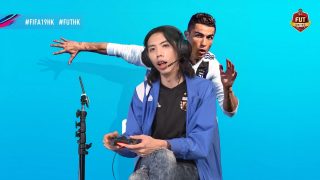 Live Streaming at the FIFA 19 digital midnight launch event in Hong Kong
Do you have any gameplay tips for new FIFA players?
Practice makes perfect. The harder you work, the more skillful you become.
When you are playing FIFA, try to look everywhere on the field, not only around the ball.
Don't be afraid to be defeated. Some people like to quit the game when they are losing. You should try your best to snatch victory from the jaws of defeat. If you can control your temper, you will become a better player.
You might also get some tips from YouTube. Try to learn from the Pro players like me. Go to my YouTube channel, undergrounddv, and search for some FIFA tutorials (LOL).
Is there anything about yourself that would surprise people?
Apart from being a gamer, I am also an actor, model, video producer, columnist, and also the founder of a mobile games company. I can speak a variety of languages including Cantonese, English, Japanese and Arabic.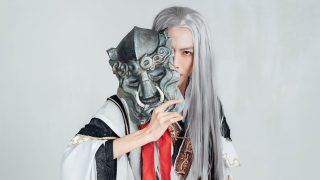 Tat Gor doing a promotion for Chinese game "Moonlight Blade"
What makes your videos unique compared to other FIFA streamers?
There are not many Cantonese FIFA streamers.
Also, my style is quite funny. I tend to make my videos suitable for everyone. I hope people can be happy after watching my videos.
What are you enjoying the most in FIFA 19?
I also like playing Pro Club mode with my friends. I like the sense of cooperating with each other. We can share our daily lives with each other. It reminds me of the old days' happiness when I was small.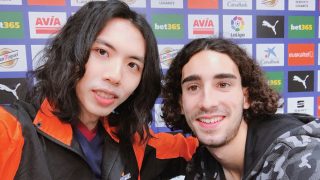 Tat Gor with footballer Marc Cucurella on the La Liga tour
What advice would you give someone just starting out in streaming or creating content?
BE YOURSELF. Just try to express your own character. Don't try to imitate anyone else!
If there was one special, unforgettable moment in your time as FIFA HK captain, what would it be?
It would be the moment I was invited to participate in the FUT featured squad. I am the first Asian Gamer who has appeared on the featured squad. I am very grateful for that. It has allowed me to express my creativity and football knowledge to develop an undefeatable team.
______________________

Want to learn more about FIFA 19? Visit the website.
Stay in the conversation of all things EA: Read our blog, follow us on Twitter and Instagram, and Like us on Facebook.