Noted FIFA jack-of-all-trades ChuBoi, who you may have seen featured on any of our FIFA 18 Global Series broadcasts, is getting in on the FIFA eWorld Cup Grand Final hype by previewing five players that he thinks could go the distance in London. From reigning world champion and local favorite Spencer "Gorilla" Ealing to Argentina's Nicolas "nicolas99fc" Villalba, all of his picks are highly regarded in the FIFA community and have pedigrees in the competitive game that back up their chances.
ChuBoi's tells us about his picks below and why he chose them, and don't miss any of the year's biggest competitive FIFA event by watching on our Twitch channel on August 2-4.
Gorilla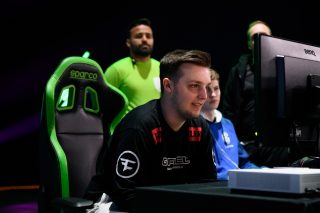 "The first player that you have to talk about is FaZE Gorilla, aka Spencer Ealing, from Birmingham, England. He is the 2017 world champion and looking to be the first player to go back-to-back in terms of world championships. If there's anyone that you'd put your money on to do that, it's him. He is one of the biggest names, if not the biggest name, in FIFA esports at the moment. Huge fanbase, and he's going to be feeling the hometown support considering that London isn't too far from Birmingham. The thing with Gorilla is that his winning form peaks at the world championship. He starts off the season very slow, but then he builds it up and is clutch when it counts. It always seems to count at a big tournament like FeWC. He was a semifinalist in the Xbox division in Amsterdam in the Global Series Playoffs, and he'll be wanting to go one step further in the final and bring home that $250,000 USD to add to the $200,000 USD that he won last year."
Nicolas99fc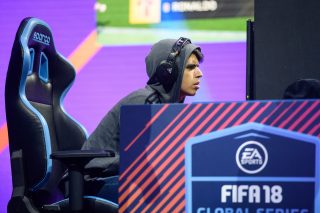 "The person most likely to take over Gorilla's world championship throne is nicolas99fc from Argentina. This guy is probably the best FIFA 18 player in the world right now. I don't think I've seen a player this consistent in FIFA history. We saw that consistency play out at the Global Series Playoffs in Amsterdam, where he did not lose a single [full] match, only losing one leg in the entire tournament on his way to becoming the champion of that event. I don't think we've ever seen a player only drop one leg in an entire tournament. All the other esports pros say that he is the player they want to avoid; they never want to meet up with him in an event. He's looking like the biggest favorite going into the FeWC, and is probably wanting to bring home a world championship to Argentina, something that even the Argentine national team could not do."
megabit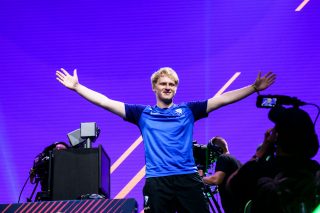 "Speaking of champions coming out of the Amsterdam Playoffs event, we have to talk about Michael "MegaBit" Bittner who is from Germany and plays on the Xbox One. MegaBit is known in the FIFA community as one of the most consistent at-home players, where he has completed numerous 40-0 records in the Weekend League on both consoles in the same weekend. Not a lot of people can say they've done that in their lifetime. We all expected MegaBit to do amazingly well at the start of the year, coming off those perfect 40-0 records, but he did have a slow start. However, he did come up clutch in Amsterdam, where he became the Xbox One champion. Even with heavy representation from Germany throughout the year in the FIFA 18 Global Series, he was the only German champion. He definitely made Germany proud and he's going to want to continue that at the 2018 FeWC."
Deto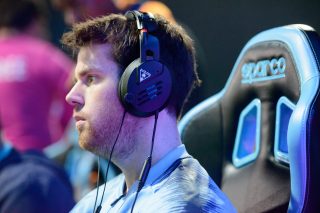 "Another player who could make Germany proud is Kai "Deto" Wollin, who represents Manchester City FC. He was last year's runner-up to Gorilla, and he's going to want to go one step further this year. The thing that Deto brings to this competition is experience; he always has a game plan ready to go depending on whichever opponent he is facing. His experience is what might take him very far, because he is one of the older competitors in the FIFA esports scene. You wouldn't expect older competitors to go so far, but the thing about Deto, it's that he knows just what to do at the right time — especially when it comes to an event like the FeWC. I think you'll see him go far because he knows what it takes to be there. He's been there so many times in the past, and he just knows how to get there. Some of the other competitors are young and don't know what it takes, but Deto always knows."
MSDossary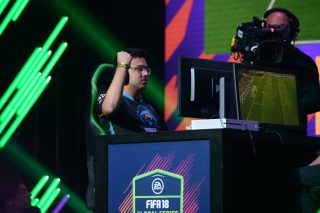 "Last, but definitely not least, is Saudi Arabia's Mossad "MSDossary" Aldossary, who plays for Rogue Esports. MSDossary is sort of known as a FIFA legend, because he did win a championship in FIFA 17, and he also won a championship in Manchester at the FUT Champions Cup event for FIFA 18. The things about MSDossary is that his attack is just so overwhelming for his opponents — in Amsterdam he outscored his opponents 62-35, which is an insane amount of goals to put in. He is going to want to go a step further at the FEWC and bring it home for his amazing, loyal fanbase in Saudi Arabia; those guys absolutely love him back home. And, of course, he wants to bring it home for them."
Check out ChuBoi's YouTube channel or follow him on Twitter.
---
Get your tickets to see the FIFA eWorld Cup Grand Final in London and watch the best FIFA players in the world live.
Don't miss any of the Grand Final action on our Twitch channel on August 2-4.
Follow us! Subscribe to the EA SPORTS FIFA Twitter, and Instagram channels for extended coverage live from London.