Players from every corner of the globe have been competing all year for the chance to reach the highest levels of competitive FIFA. Of the thousands vying for a place at the top, only 32 players have gone the distance and qualified for the FIFA eWorld Cup Grand Final.
The major competitive events this year, the FUT Champions Cup tournaments and Global Series Playoffs, were mostly dominated by European-based players. But a number of South American players showed their class throughout the season to seal spots in the Grand Final, along with a handful from the likes of Canada, New Zealand, and more. Some countries have an advantage through sheer quantity of players, while others boast the winners of the sport's biggest events.
Will a player from one of the competitive FIFA behemoths like Germany achieve the highest honor in the sport? Or will it be a plucky underdog and sole representative of a country like Canada or Saudi Arabia who claims the trophy in London? Let's take a deeper look.
The Heavyweights
It's hard to make a list based purely on quantity, because Germany simply dominated the numbers game in all competitions this year. France boasts the second-most players on the London roster, and they have five less than Germany.
germany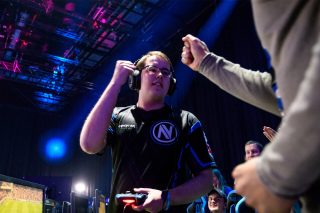 Competitors: Eight
Best Contenders: Philipp "Eisvogel" Schermer (FUT Champions Cup Manchester PlayStation 4 finalist), Michael "MegaBit" Bittner (Xbox One Playoff Champion)
Pro: Sheer numbers are on their side. They have by far more players than any other country.
Con: Lack of silverware. The late rounds of both FUT Champions Cup tournaments were stacked with German competitors, but none were able to go the distance. MegaBit's Playoff win was big, but because the event didn't have a Grand Final, he never faced an opponent from the other console.
France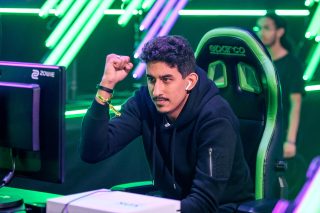 Competitors: Three
Best Contender: Fouad "Rafsou" Fares (Xbox One Playoff Runner-up, eLigue 1 Champion)
Pro: Like Germany, France boasts high numbers, with the second-highest competitor count in the roster for London. Rafsou is a solid competitor who came close to claiming the top Xbox spot in Amsterdam.
Con: Also like Germany, no French player in the FeWC has gone the distance in a major international event this year.
Leading the Pack
Behind Germany and France, only a couple of countries have more than one player representing them in London. It might not seem like much, but just having one more competitor can be a huge boost to championship dreams.
ENGLAND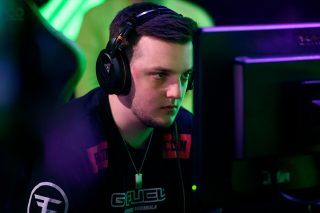 Competitors: Two
Best Contender: Spencer "Gorilla" Ealing
Pro: Gorilla was one of the best players in 2017, and he has stayed in the championship conversation for every major event this season. The 2017 Interactive World Cup champion continues to be the first player associated with England in competitive FIFA.
Con: Gorilla hasn't gone all the way yet in 2018, and his countryman Luke "Crafty" Craft has only squeaked into most of the events he's qualified for this year.
Denmark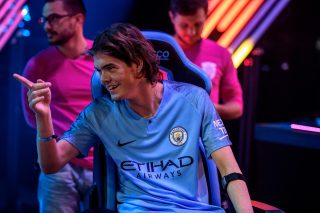 Competitors: Two
Best Contender: August "Hashtag Agge" Rosenmeier
Pro: Agge is one of the most well-known and talented players in the sport right now, and his countryman Marcus "Marcuzo" Jørgenson isn't far behind.
Con: Though both of Denmark's competitors have been a constant presence on the circuit in 2018, neither made it too far in the Global Series events.
netherlands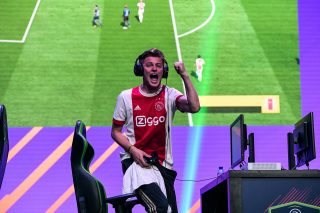 Competitors: Two
Best Contender: Dani "Ajax Dani" Hagebeuk
Pro: Dani has had a strong season, and looked very good for much of his hometown Playoff run in Amsterdam.
Con: Neither Dani nor Jimmy "YimmieHD" Donkers boast a particularly impressive resume at the highest level.
Tiny but Mighty
Of the long list of countries with a lone representative at the Grand Final, a handful stand out because their player is exceptional.
Argentina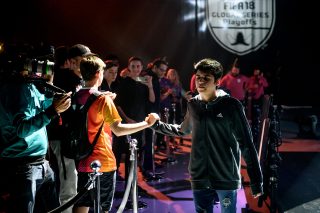 Contender: Nicolas "nicolas99fc" Villalba
Pro: Nicolas99fc was dominant all season amongst PlayStation 4 players, winning the PS4 Playoff in Amsterdam and the console final in Barcelona.
Con: When he was forced to play against an Xbox One opponent in Barcelona, nicolas99fc crumbled. His loss in Barcelona probably still stings, but it's hard to know if he has improved his cross-console play since then.
canada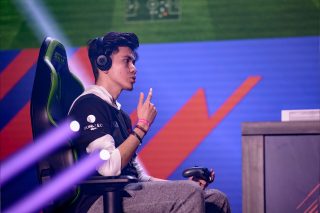 Contender: Nawid "GoalMachine21" Noorzai
Pros: One of only two North American competitors, GoalMachine21 came out of nowhere this season with his magical run through the Xbox One bracket in Manchester. He wasn't able to go all the way, but he did put together an impressive tournament in the Playoffs to qualify for London.
Cons: The young Canadian lacks experience at this point, and he still has plenty to prove at the upper levels of the sport.
Saudi Arabia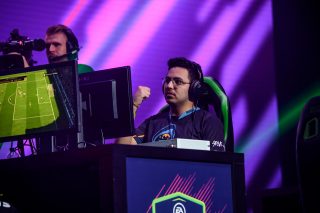 Contender: Assad "MSDossary" Aldossary
Pros: After charging through the knockout rounds in Manchester, MSDossary made his country (and region) proud when he lifted the FUT Champions Cup trophy before moving on to the Playoffs. A large number of competitors name the Saudi Arabian as the best opponent they have ever faced.
Cons: MSDossary is unable to face the best of the best on a consistent basis in FUT Champions, and it showed in a few of his stutters in the Playoffs.
malta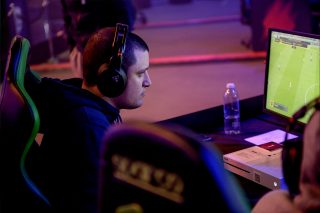 Contender: Kurt "kurt0411" Fenech
Pros: Kurt0411 is regularly dominant, both online in FUT Champions and in tournaments. He's qualified for every major FIFA event this year, and cruised to a spot in Grand Final after a solid Playoff showing.
Cons: Famous for his extreme confidence in his FIFA abilities, kurt0411 has been humbled often this season. Even though he qualified for all the events, Malta's only major FIFA player never came close to winning silverware in any competition.
---
Get your tickets to see the FIFA eWorld Cup Grand Final in London and watch the best FIFA players in the world live.
Don't miss any of the Grand Final action on our Twitch channel on August 2-4.
Follow us! Subscribe to the EA SPORTS FIFA Twitter, and Instagram channels for extended coverage live from London.