After a long, hard-fought season of competitive FIFA, the 32 best players in the world are converging on London to see who comes out on top at the FIFA eWorld Cup Grand Final. Many of these players have already faced each other this year in FUT Champions, one of the qualifying tournaments, or the FIFA 18 Global Series Playoffs. New rivalries have formed, and old grudges reheated, providing fans with a seemingly endless amount of entertainment.
Of the numerous group stage matches on the schedule, here are a few to keep an eye out for on the official stream.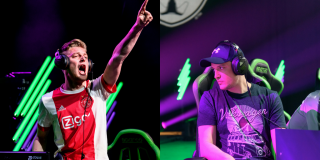 Ajax Dani vs. Kurt0411 (Group A – Xbox)
Simply put, these two players don't like each other. Kurt "kurt0411" Fenech is a notorious trash talker, against opposing players and the FIFA community as a whole. After Dani "Ajax Dani" Hagebeuk ended Kurt's Amsterdam dream early, the self-professed "Greatest FIFA Player Ever" is out for revenge and a shot at the sport's utmost glory in London.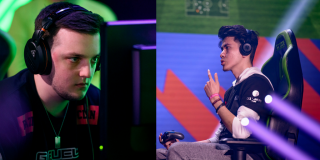 GoalMachine21 vs. Gorilla (Group B – Xbox)
This new rivalry has taken shape over the course of the season, as Canadian phenomenon Nawid "GoalMachine21" Noorzai faced off with 2017 FIFA Interactive World Cup winner Spencer "Gorilla" Ealing twice in 2018. After playing each other in both the knockout stages of the FUT Champions Cup Manchester and the Global Series Playoffs in Amsterdam, the two are tied at 1-1; GoalMachine knocked Gorilla out in Manchester, while Gorilla struck back with a victory in Amsterdam. Their matchup in the London group stage could play a big role in how the Xbox bracket shakes out.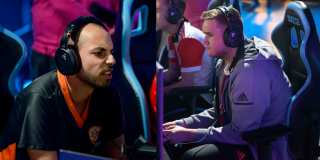 MoAubameyang vs. TheStrxnger (Group D – PS4)
Even though both Mohammed "MoAubameyang" Harkous and Tim "TheStrxnger" Katnawatos are members of the strong German FIFA contingent and good friends off the virtual pitch, they've developed a little rivalry this year. TheStrxnger knocked MoAubameyang out with a ridiculous goal in Amsterdam, and the latter will be looking to even the score in their group stage meeting. It's worth keeping an eye on to see how who comes out on top in this one, especially considering how close the two competitors were in their previous matchup.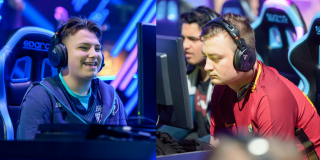 Roma Damie vs. LOSC Maestro (Group D – PS4)
Roma pro Damian "Damie" Augustyniak struggled against Lyon's Maestro in Amsterdam, where the French pro knocked him out in the Round of 16. Damie is well-known for his almost obsessive level of training, meaning that he'll be more than prepared to take his revenge against Maestro and step over him en route to the knockout stage. Though their styles seem a little different, both play aggressive, high-scoring FIFA, so this matchup should be thrilling.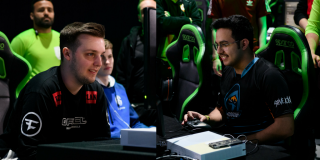 Gorilla vs. MSdossary (Group B – Xbox)
Even though Spencer "Gorilla" Ealing hasn't picked up any silverware this season, he's still regarded as one of the leaders in the game. Since last year, Mossad "MSDossary" Aldossary has made a name for himself, especially after taking home the trophy at FUT Champions Cup Manchester. Gorilla will be out to prove that he still belongs in the upper echelons of FIFA, while MSDossary is set to defend his recent title.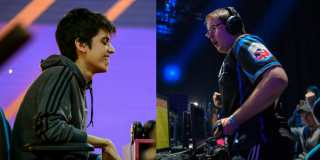 Nicolas99FC vs. Eisvogel (Group C – PS4)
Possibly the top two favorites on PS4, both Nicolas "nicolas99fc" Villalba and Philipp "Eisvogel" Schermer have dominated in every major event they've qualified for in 2018. Their dual dominance means that they have been paired up multiple times this season already and know each other's style intimately. With each having taken the top spot in different tournaments, it's nearly impossible to tell who will come out on top when they face each other in London. But one thing's for sure—it should make for an enticing battle for everyone watching.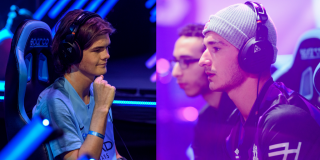 Manchester City vs. Hashtag United (Group C and D – PS4)
This isn't just one match, but two that happen to be scheduled between players from Hashtag United and Manchester City. In Group D, the Danish representatives from each club (Man City's Marcus "Marcuzo" Jørgensen and Hashtag's August "Agge" Rosenmeier) will clash as this potential club rivalry starts to take shape. These are two more opponents that know each other well, meaning that preparation and strategy will be key for the eventual winner. The other match is between FIFA veterans Ivan "Boras" Lapanje and Kai "Deto" Wollin (Group C – PS4) as both are likely looking for a chance to prove to their clubs (and themselves) that they can still compete at the highest level. Despite solid results all season, neither has been able to go the distance and will be desperate to seize their final chance for FIFA 18 glory.
---
Get your tickets to see the FIFA eWorld Cup Grand Final in London and watch the best FIFA players in the world live.
Don't miss any of the Grand Final action on our Twitch channel on August 2-4.
Follow us! Subscribe to the EA SPORTS FIFA Twitter, and Instagram channels for extended coverage live from London.