The 2018 FIFA eWorld Cup Grand Final is almost here! The culmination of an exciting season of competitive FIFA comes to a close as the top 32 players in the world face off in London to see who can take the title for 2018. Commentator Richard Buckley, who has been a key member of the broadcast team in all official EA SPORTS competitive FIFA events this season, has named five lesser-known players (in no particular order) that could surprise everyone in London. Not only could they go the distance in this tournament, they should also provide some of the most entertaining matches of the entire tournament.
Taichi "Web" Aoki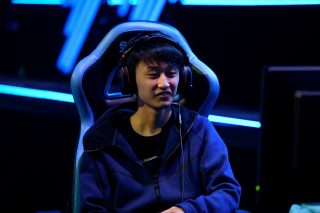 The Japanese hero came out of nowhere when he stormed through the Global Series Playoffs. Nobody predicted him to get past the group stage, never mind establish himself as one of the best players in the entire tournament. Web has been training with Nicolas "nicolas99fc" Villalba for a while now, and you can't get a much better training partner. Paired alongside his trusty 4-4-2 formation, Web is a force to be reckoned with in London.
Marvyn "Envy Aero" Robert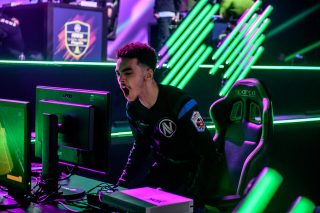 Aero has had a rollercoaster of a year in competitive FIFA; from a difficult exit at the Club World Cup final to becoming the first player to come back from an 0-3 record in the Swiss-style group stage format in the Playoffs. He then carried that momentum forward and secured a spot in the Grand Final. With the backing of eSports giants Team Envy behind him, Aero is a player who thrives on momentum and confidence in his FIFA game. If he manages to get a flow going in London, he could be the source of a number of upsets.
Fouad "Rafsou" Fares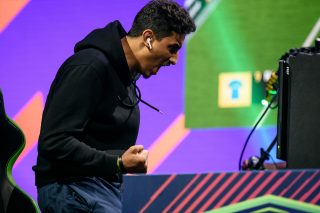 If you're looking for hype, look no further than French pro Rafsou. Currently a free agent going into this event, a lot of people will be watching his performances in London very closely. He's used to pressure on the big stage, with a French E-league trophy and Playoff final appearance under his belt in the last 4 months. He's riding a huge wave of momentum, but so are many other players headed to London. Will there be a French Revolution at the O2 arena with Rafsou leading the charge?
Jimmy "YimmieHD" Donkers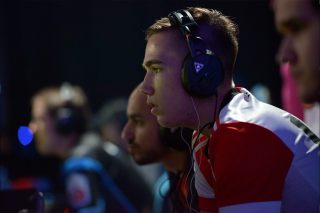 Yimmie has been quietly going about his business in competitive FIFA this year after making the leap from tournament referee to seasoned professional headed to the Grand Final. Now representing Dutch footballing giants Feyenoord, Yimmie has been consistently grinding out results at home and in tournaments all season. Even though his quality is obvious to many in the community at this point, there's no denying that it has been quite a magical journey for him. He was on the periphery of the sport just a year ago, and now he has an opportunity to win $250,000 and can count himself among the top 32 FIFA players on the planet.
August "Hashtag Agge" Rosenmeier
Agge has had a great first season at Hashtag United; since signing earlier this year, he has qualified for every official EA event and picked up major silverware at the ESWC Paris event in April. A former World Champion after his sensational season in 2014, Agge has another opportunity to win the big one for Hashtag United and enter the pantheon of competitive FIFA as a two-time eWorld Cup champion.
---
Get your tickets to see the FIFA eWorld Cup Grand Final in London and watch the best FIFA players in the world live.
Don't miss any of the Grand Final action on our Twitch channel on August 2-4.
Follow us! Subscribe to the EA SPORTS FIFA Twitter, and Instagram channels for extended coverage live from London.