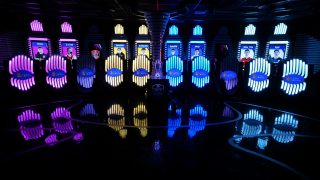 The stakes were raised on Day 2 of the FIFA 19 FUT Champions Cup November as the remaining players competed in single elimination Knockout Stage in Bucharest, whittling the remaining 32-competitor field down to just eight. Check out some of the best highlights and key takeaways below from a shocking and enthralling Day 2 of knockouts.
PLAYERS TO WATCH ON DAY 3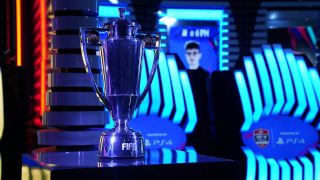 As we reflect on the unbelievable FIFA 19 gameplay from the first two days of the tournament, it's also time to hone in on some competitors who are performing at their peak and have a real chance at taking home the hardware and the first place prize of $50,000 USD.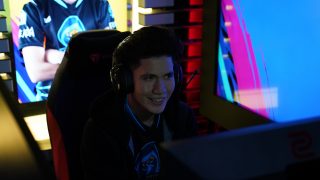 A player with a moniker that rings true, Nawid "GoalMachine" Noorzai continued his steady march toward the final day of gameplay. The only competitor who remains undefeated throughout the FUT Champions Cup November, GoalMachine managed 12 goals in his two matches on Day 2 and will face off against Dani "Ajax Dani" Hagebeuk in the semifinals.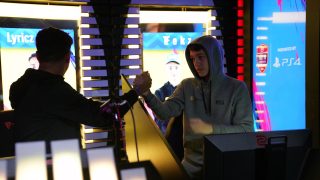 Fan favorite and 17-year-old competitive FIFA sensation Donovan "F2Tekkz" Hunt quietly earned a Day 3 berth with his two victories in the Knockout Stage. In the semifinals, the Englishman will take on Marcus "Marcus Gomes" Gomes, who may be drained after the emotional win detailed below.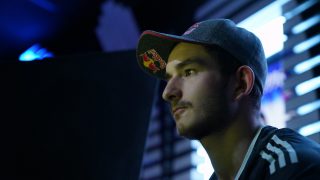 Another constant name in the top echelon of the FIFA competitive scene, August "Agge" Rosenmeier will have to bring out his best performance against Joksan "Joksan" Redona in what should be a match for the history books.
THE BEST OF DAY 2
Thuillier "MaestroSquad" Corentin faced off against Erhan "VfBDrEranho" Kayman in the Round of 16 for an instant classic. A late and beautiful equalizer from VfBDrEranho in extra time forced a dramatic round of penalty kicks. Check out the penalties chaos in the tweet below.
MaestroSquad emerged the victor and the Frenchman is another competitor to watch on Day 3 after a dominant showing.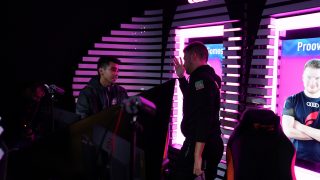 The final match of the Quarter Final round was quite possibly the best competitive FIFA match ever played.
The aforementioned Australian Marcus Gomes and his opponent, German competitor Danny "proownez" Liepolt, treated FIFA 19 fans around the world to an emotional rollercoaster of a match that featured four lead changes, a two goal comeback from proownez in extra time, and eventually was decided by a penalty kick round that climbed into double-digits. Grab a seat and check out the highlights below, you'll see what we're talking about.
Both competitors expressed their thoughts on Twitter after the fantastic match, displaying incredible sportsmanship and utmost respect for one another.
A ROUND OF SHOCKING UPSETS
From Day 1 domination, to Day 2 dissapointment, a handful of competitive FIFA 19 veterans were upset in the Knockout Stage.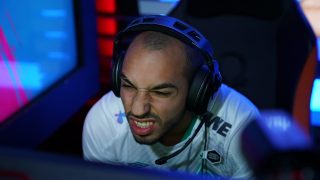 Mohammed "MoAuba" Harkous, who went 5-0 during Group Stage gameplay and earned 'Player of the Day' honors, was eliminated by Andoni "AndoniiPM" Payo Martin in the first match of the day.
We'll let you decide if MoAuba's fate was the 'Player of the Day' curse, or something entirely different. Either way, the German veteran will have to hone his craft ahead of the next event. For what it's worth, AndoniiPM ended up losing his next match to Joksan.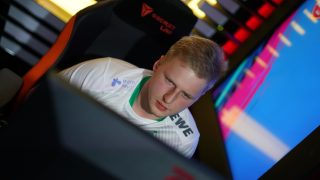 Another German heavyweight who faced defeat was Michael "MegaBit" Bittner. After a 4-1 start in the Group Stage, MegaBit fell to Dani "Ajax Dani" Hagebeuk in the Knockout Stage.
The aforementioned Ajax Dani also defeated his next opponent, Brazilian Ébio "Ébinho" Bernardes, and advanced to compete on Day 3 of the tournament.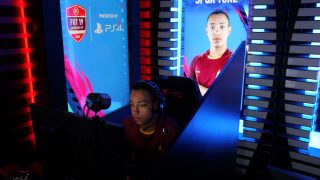 One more surprising upset came during a South American showdown between Argentinean competitive FIFA powerhouse Nicolas "FCB NICOLAS99FC" Villalba versus Brazil's Victor "SPQR T0RE" Santos. SPQR T0RE won a hard-fought 2-1 aggregate possession clash and also won his Quarter Final match to earn a seat on Day 3.
That does it for the Day 2 recap. We'll catch you on the other side as the Road to the FIFA eWorld Cup 2019 wraps up on December 2 streaming live from Bucharest, Romania on the EA SPORTS FIFA Twitch Channel, YouTube Channel, Facebook Page, and Twitter.
Check out the full schedule for the FUT Champions Cup November event and follow the @EAFIFAesports Twitter account for the latest competitive FIFA 19 content, news, and comprehensive event coverage.
–Matt Franciscovich (Follow Matt on Twitter @MattFranchise)
---
* Eligibility restrictions apply. Not all platforms are supported for qualification. See Official Rules for details. Final terms and structure subject to change.