FIFA 19
VOLTA FOOTBALL
Gameplay
Unrivaled Authenticity
Career Mode
Player Ratings
The Groundbreakers
FIFA 20 Demo
Tips & Tricks
Club Packs
Standard Edition
Champions Edition
Ultimate Edition
Features
FUT Friendlies
Season Objectives
More Ways to Play
FUT Web App
ICONS
Ratings Hub
Top 100 Players
Ones To Watch
Goals of the Week
Forums
Pro Clubs
EA Sports FIFA Talent Scout
Pitch Notes
Premier League Club Packs
FIFA News
Email Updates
Global Series Home
Overview
Official Rules
Rankings
VOLTA FOOTBALL
Gameplay
Unrivaled Authenticity
Career Mode
Player Ratings
The Groundbreakers
FIFA 20 Demo
Tips & Tricks
Club Packs
Standard Edition
Champions Edition
Ultimate Edition
Features
FUT Friendlies
Season Objectives
More Ways to Play
FUT Web App
ICONS
Ratings Hub
Top 100 Players
Ones To Watch
Goals of the Week
Forums
Pro Clubs
EA Sports FIFA Talent Scout
Pitch Notes
Premier League Club Packs
FIFA News
Email Updates
Global Series Home
Overview
Official Rules
Rankings
PS4
Origin
Xbox One
Legacy Edition
PS4
Origin
Xbox One
Legacy Edition

VIRGIL VAN DIJK
UEFA Champions League-winning defender. Champions Edition Cover Star.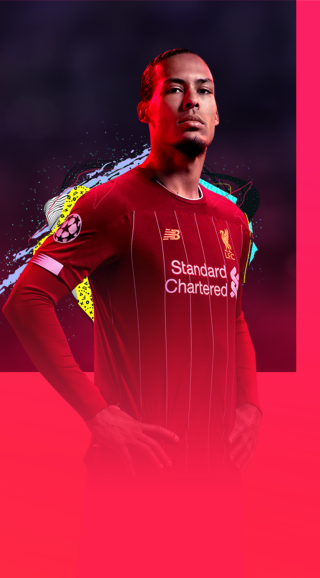 Ultimate
Standard

CALM AS YOU LIKE
Since his transfer to Liverpool, Virgil Van Dijk's composed performances have turned his team into one of Europe's most fearsome, forming a formidable defensive spine which inspired them to their sixth UEFA Champions League trophy in Madrid.

Van Dijk in Game Evolution
Van Dijk in FIFA 20
Blessed with a dream combination of strength, height, defensive proficiency, and technical ability, Van Dijk is one of the most popular defenders in FIFA Ultimate Team. His displays on the pitch for Liverpool saw him named in the FUT Team of the Year for the first time in FUT 19, as well as picking up the PFA Player of the Year Award.
Get the FIFA 20 Champions Edition and receive:
3 Days Early Access (Play From September 24th, Up To 12 Rare Gold Packs (1 Per Week For 12 Weeks), Loan ICON Player Pick: Choose 1 of 5 Loan ICON Items (Mid Version) for 5 FUT Matches, Special Edition FUT Kits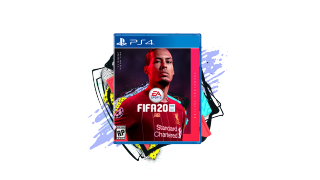 Get the Champions Edition
Ultimate
Standard
About FIFA 20
News
Competitive FIFA
FIFA Mobile
Get FIFA Now
facebook
twitter
instagram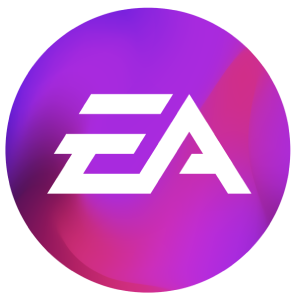 Browse Games
Latest News
Help Center
EA Forums
About Us
Careers
United States
United Kingdom
Australia
France
Deutschland
Italia
日本
Polska
Brasil
Россия
España
Ceska Republika
Danmark
Mexico
Nederland
Norge
Sverige
繁體中文(香港)
Türkçe
الشرق الأوسط
대한민국
Legal
Online Service Updates
User Agreement
Privacy & Cookie Policy (Your Privacy Rights)