We're celebrating the closing stages of the 2016/17 La Liga season with a week-long, league-exclusive program available only in FIFA Mobile. Featuring eight clubs from La Liga, work your way towards unlocking up to eight (8) different La Liga Maestro Player Items that offer stat bonuses to other La Liga Players on your squad.
Continue reading to learn more about La Liga Rivalries.
La Liga Rivalry Live Events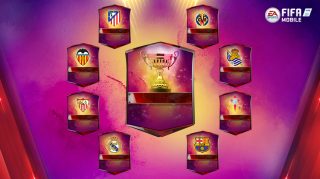 From now until May 1 (date and time may vary depending on where you are in the world), we will have a series of La Liga Rivalry Live Events to play featuring some of the bigger match-ups remaining on the league calendar. For the first three days of the program (Thursday-Saturday), play our series of three La Liga Challenge Live Events to receive three (3) La Liga Players and a Rivalry Token.
Then on Sunday, we begin our match-specific Live Events that feature a different La Liga match with a new fixture available through Thursday. The first completion of a La Liga Rivalry Live Event earns you a Rivalry Token. You will be able to play these multiple times with a chance to earn another Rivalry Token following each successful completion.
Rivalry Tokens are necessary to complete the different La Liga Plans available, which includes unlocking special-edition players from the clubs we are featuring.
Additionally, we will have special La Liga Rivalry Packs throughout the week that features Rivalry Tokens and set number of Base La Liga Players, each of which is necessary to complete the different Plans we have available for this program.
La Liga Maestro Player Items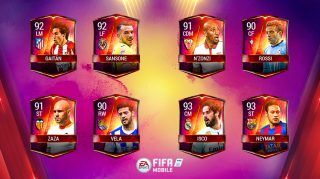 Use specific Rivalry and club-specific Tokens to unlock Elite La Liga Rivalry players. Each of the eight clubs featured has four special Elite Players to find. Once you have all four, add them along with a set number of Club-specific Rivalry Tokens to unlock a 90+ OVR Maestro Player from that Club.
There is also the chance to unlock one of eight boosted Maestro Players. Take any Maestro Player Item, combine it with a set number of other Items to receive a random upgraded Maestro.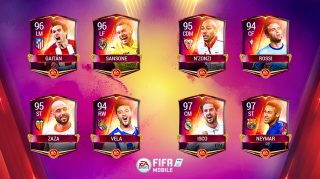 Meaning, you can use a 90 OVR Maestro Item from one club, add to this Plan along with the other requirements and potentially receive a 97 OVR Boost Maestro from another.
As always, be sure to check in-game for the exact requirements for each Plan available for this Program.
Please note that although player items from this Program are untradeable, once it ends we will turn on the functionality to buy or sell the upgraded Maestro items. Once again, only the upgrade Maestro Player items will be available to buy or sell on the market after La Liga Rivalries concludes.
La Liga Rivalries in FIFA Mobile runs until May 1.
* = Player Items and other images may differ slightly than what actually appears in-game.
---
FIFA Mobile is available now on iOS, Google Play, and Windows Phone.
Stay in the conversation on all things FIFA Mobile by liking us on Facebook and following us on Twitter.
Sign-up to receive emails about EA SPORTS FIFA and EA products, news, events and promotions.