A brand new season of FIFA Mobile is coming in November!
We'll highlight some of the big new features that are coming in the new season to give you a taste of what is to come in November. Don't forget to continue to partake in the Pre-Season Program as when the new season is launched you will receive a reward based on your final Team OVR.
Campaign
Campaign is brand new single player experience coming to the new season of FIFA Mobile. Progress your way through Chapters inside of Campaign in order to obtain new Players and rewards! There will be many unique Campaigns available which will offer rewards.
Completing Pre-Season Plans for Hazard, Pogba, Aurier, Macherano and De Rossi in Pre-Season will help you get a head start in Campaign when the new season launches.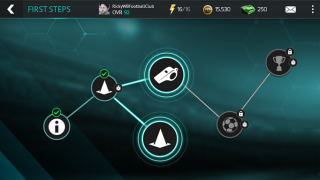 Training
In the new season of FIFA Mobile you'll have the opportunity to train Players. You'll be able to train any Bronze, Silver, Gold, Elite or Master when the new season comes in November! Build YOUR Ultimate Team!
Complete the Pre-Season Plans for Oblak, Torres, Evra, Shaqiri in order to help your progress for Training when the new season begins.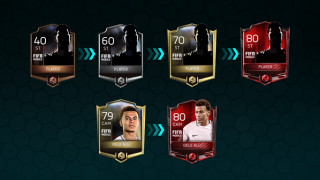 Events
Your favourite Live Events will be back in the new season of FIFA Mobile. Team of the Week, Domination, Scouting, Team Heroes and Daily Warm-up. Events will follow the format of Campaign in the new season of FIFA Mobile. Specific Live Events, Plans and the Store will be contained inside of the Events.
Kick-off your progress in Events by completing the Pre-Season Plans for Kaká, Baines, Thiago, Van Persie, Nainggolan.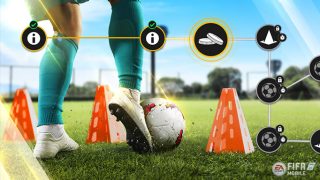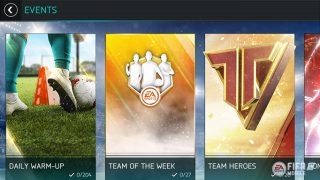 Skill Boosts
Skill Boosts are the new season's version of Gamechangers in FIFA Mobile. Along with your ability to build YOUR Ultimate Team by Training players, each Skill Boost will help raise Player's OVR and stats. Like Training, each Skill Boost can also be improved!
You can jump start your Skill Boosts progress in Pre-Season by completing Plans for David Luiz, Cavani, Srna, David Silva, Mkhitaryan.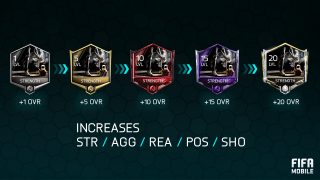 Player Rankings
Player Rakings will change the way you think about building and Training your team! Once you hit 100 OVR you are able to rank Players. You'll be able to further increase the power of your team by ranking up your max OVR players. Considering now you'll only have 11 Players to deal with, Ranking becomes very important...
Kick off your Player Rankings progress in Pre-Season by completing the plans for Neymar, Mandžukić, Pizzi, William Carvalho, and Miranda.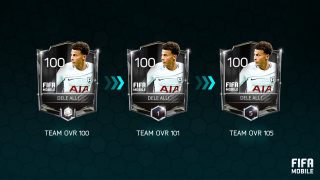 We'll update you throughout Pre-Season with some of the details for the new season, so check back in game and on our social media channels for more information.
Join us for all things FIFA Mobile by liking us on Facebook and following us on Twitter.
---
Sign-up to receive emails about EA SPORTS FIFA and EA products, news, events and promotions.