FIFA 20
FIFA Mobile

New Features
News
Help
Forums
New Features
News
Help
Forums
Download Now
Download Now
Download Now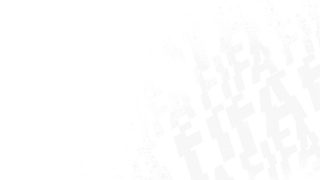 THE NEW SEASON OF FIFA MOBILE IS HERE
Build your Ultimate Team and challenge your friends in FIFA Mobile!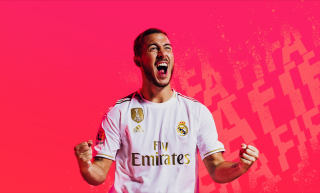 Download Now
Download Now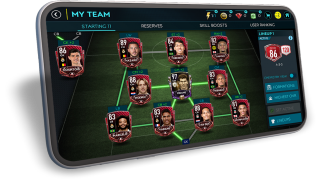 Build Your Ultimate Team

Start building your Ultimate Team using any player from the Premier League, La Liga, Ligue 1, Bundesliga, Serie A, MLS, and more, then train any player to be a superstar.

Play Against Your Friends

For the first time in FIFA Mobile, you can challenge your friends in real-time 11v11 gameplay. Create your in-game Friends List and keep track of your Head to Head record for ongoing bragging rights. The pitch is about to get personal.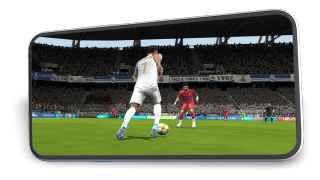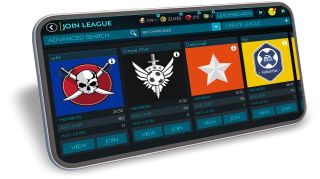 Quickly Join a League and Conquer the World

Join forces and strive for glory with friends and gamers around the globe in a truly social experience. Test your skills in inter-league championships, or take on the best gamers worldwide in League vs. League Tournaments to climb the leaderboards.

Play UEFA Champions League

Challenge opponents in the world's biggest club competitions – the UEFA Champions League and UEFA Europa League. Take part in playable Live Events that correspond with the real-world tournaments as they progress through the Season to earn special UCL and UEL Players.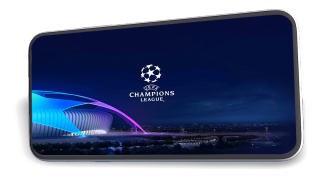 Latest FIFA Mobile News
Stay on top of all the latest FIFA Mobile news and updates, from live events to new feature updates, right here.
FIFA Mobile Blog – Division Rivals
FIFA Mobile
Sep 18, 2019
FIFA Mobile Blog – Perks
FIFA Mobile
Sep 18, 2019
FIFA Mobile Blog – World Tour
FIFA Mobile
Sep 18, 2019
See More News
United States
Argentina
Australia
Austria
Belgium
Brazil
Canada
Chile
China
Colombia
Czech Republic
Denmark
Finland
France
Germany
Greece
Hong Kong
Hungary
India
Ireland
Israel
Italy
Japan
Korea
Mexico
Netherlands
New Zealand
Norway
Poland
Portugal
Russia
Saudi Arabia
Singapore
Slovakia
South Africa
Spain
Sweden
Switzerland
Taiwan
Thailand
Turkey
Ukraine
United Arab Emirates
United Kingdom
Yes! Send me EA news, products, events and promotions by email consistent with EA's Privacy & Cookie Policy. I can unsubscribe at any time by changing my email preferences, emailing privacy_policy@ea.com, or writing to Electronic Arts Inc., ATTN: Email Opt-Out, 209 Redwood Shores Pkwy, Redwood City, CA, 94065, USA.
Sign In and Join
Sign Up
Refresh Page
Already have an EA Account? Check your Email Preferences here.

Sign up today to receive emails about the latest EA SPORTS FIFA news, videos, offers, and more (as well as other EA news, products, events, and promotions).
You must sign in and sign up for FIFA Mobile and EA emails before you can redeem your items
You must sign up for the FIFA Mobile newsletter before you can redeem your item.
You've successfully signed up to receive emails about FIFA Mobile and other EA news, products, events and promotions. Unsubscribe at any time by changing your email preferences.
You've already signed up for FIFA Mobile newsletters with the above email. Please check your spam folder for the above email. If you still have troubles receiving the emails, please contact EA.
Sorry, you are ineligible to sign up for this newsletter.
Sorry, something has gone wrong. Please try again later.
New Features
News
Help
Forums
facebook
twitter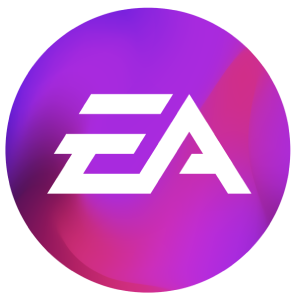 Browse Games
Latest News
Help Center
EA Forums
About Us
Careers
United States
United Kingdom
Australia
France
Deutschland
Italia
日本
Polska
Brasil
Россия
España
Ceska Republika
Danmark
Mexico
Nederland
Norge
Sverige
香港
TÜRKÇE
Legal
Online Service Updates
User Agreement
Privacy & Cookie Policy (Your Privacy Rights)