Madden Ultimate Team is packed with tons of content this season with new drops coming in daily. Primetime Performers is an exciting additional drop this season. Each week, for a limited time, these game-changing players are available through Packs. So, you might pull one of these superstars on Thursdays or Fridays.
If you have the depth, and don't need a Primetime Performers' skillset on your squad, then each will earn you 500,000 Coins through quicksell.
Below is an early look at two of the Primetime Performers for this week.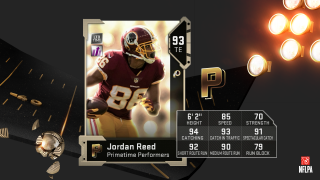 Jordan Reed, TE, Washington Redskins
Reed can go full-on beast mode on your roster. One of the most reliable targets in the middle of the field, Reed is beyond just a check down option. In the red zone, he should be your top target.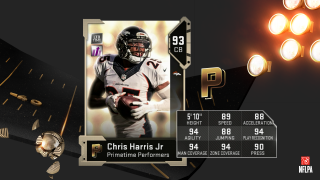 Chris Harris Jr., CB, Denver Broncos
Probably the unsung hero for the Broncos' defense, Harris arrives as an essential add to your roster through Primetime Performers. Equally skilled in man and zone schemes, Harris carries shutdown potential and insane User Pick possibilities.
Make sure to follow @EASPORTS_MUT to see when we go live with the #MaddenDailyDrops Twitch stream.
---
Madden NFL 19 is available now. Stay in the conversation by following us on Facebook, Twitter, Instagram, YouTube, and EA Forums. Sign up for the Newsletter today to receive updates on Madden, and other EA news, products, and events, all season long.