On December 6 — 8, the best Madden NFL 19 players in the country will converge on Las Vegas, Nevada for the Madden NFL 19 Classic. Each competitor will take control of a real NFL team of choice in an open head-to-head format. On the line is a $165,000 prize pool with the champion taking home $25,000 and the Madden 19 Classic Champion title, along with a coveted Madden Championship Series (MCS) belt to commemorate their victory. Some of the biggest names in the community will be in Las Vegas for the event, but we've narrowed the pool of over 500 competitors down to five key players to keep your eye on as the tournament unfolds. Find out how and when to tune in to the Madden Classic with a full schedule and broadcast breakdown. Game on!
Following a second-place finish at last year's Madden Challenge, Young Kiv went on to take home $100K as the champion of the MCS 2018 Madden Bowl. He had an incredible season highlighted by statistical dominance during the Madden Ultimate League regular season, where he scored more offensive touchdowns, 28, and more total touchdowns, 32, than any other competitor. On the heels of his recent triumph, Young Kiv is poised for another dominant run during the MCS 19 campaign, and it all starts at the Madden Classic in Las Vegas. His fans can't wait to find out what he's got up his flannel sleeves this year.
Fun Fact: Fresh off his victory in the Madden Bowl, Young Kiv trash talked Steelers wide receiver Juju Smith-Schuster live on air! The duo reunited to show off Madden NFL 19 on stage at EA Play in June.
Club Championship Team: Seattle Seahawks
Play Style: Pass Heavy
Hometown: Edmonds, WA
Madden 18 Final Rank: 1st
2018 Earnings: $135,250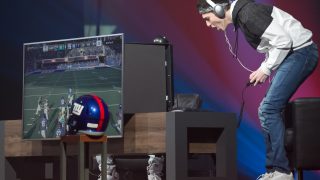 With his first-place finish at last year's Madden Challenge, the bandana-wearing champion Drini became the youngest competitor to ever take home an MCS Major belt. In his rookie campaign as an MCS competitor last year, Drini advanced to two EA Major Live Event finals including the Madden Bowl. He steamrolled through the Ultimate League with a 7-3 regular season record and faced off against Young Kiv in the final, falling just shy of his second MCS belt in one of the most exciting finishes in competitive Madden history. With the MCS 19 season set to kick-off this week in Vegas, there's no doubt that Drini is out to prove he's the best Madden competitor around.
Fun Fact: Drini recently started his own YouTube channel and is known for wearing a bandanna while competing. He also is signed by esports organization Complexity and crushed Dallas Cowboys players in Madden 19 during training camp.
Play Style: Balanced
Hometown: Washington, DC
Club Championship Team: Dallas Cowboys
Madden 18 Final Rank: 2nd
2018 Earnings: $120,000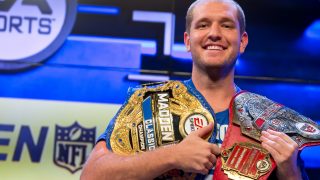 Last year's Madden Classic champion, Skimbo is the top money earner in MCS play over the last two seasons combined and currently stands as the only Madden competitor with two MCS belts, one from the 2017 Madden Challenge and one from the 2018 Madden Classic. Skimbo had a strong MCS 18 campaign, with a deep run in the 2018 Ultimate League logging a 7-3 regular season record. Sometimes referred to as the "Bill Belichick of Madden," Skimbo makes a living adjusting to his opponents and calling his shots; he is a legitimate contender in each and every tournament he enters. He'll be looking to redeem himself in Las Vegas and defend his Madden Classic title after a shocking loss in the New England Patriots Club Series just a few weeks ago.
Fun Fact: Skimbo played college baseball but an injury ultimately led him to compete in Madden professionally.
Play Style: Pass Heavy
Hometown: Claremore, OK
Club Championship Team: New England Patriots (2nd)
Madden 18 Final Rank: 3rd
2018 Earnings: $62,500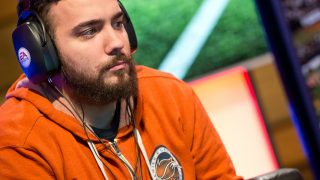 Energetic, vocal, and entertaining, Echo Fox Joke, or just "Joke," combines excellent reads with high-level stick skills. He fell to Skimbo in last year's Madden Classic Grand Final and made an early exit at the Madden 18 Club Championship but advanced to the Wild Card round of the Ultimate League playoffs. Over the last two MCS seasons combined, Joke ranks eighth in earnings, proving his staying power and ability to adapt. He recently announced an extension with esports organization Echo Fox for the MCS 19 campaign. Joke's elite-level play and his outspoken nature make him an entertaining competitor and a true threat to the entire field for the live event in Las Vegas.

Fun Fact: Joke is signed by Echo Fox and is also the leader of the Madden crew, EMB.
Play Style: Balanced
Hometown: West New York, NJ
Club Championship Team: Cleveland Browns
Madden 18 Final Rank: 10th
2018 Earnings: $39,750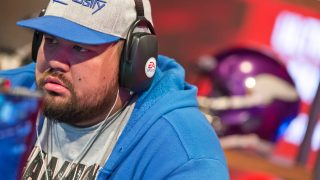 Problem is one of the legendary names in competitive Madden and much of the community considers him to be the greatest Madden competitor of all time. He's the No. 3 earner over the last two MCS seasons combined, finished in the top-five in three MCS 2017 Majors, made the final four at last year's Club Championship, and was the only competitor out of 16 to win eight games in the Ultimate League regular season. Despite the so-called "youth movement" in the competitive Madden scene, Problem should have no trouble reminding his competitors in Las Vegas how he has been able to adapt to new Madden gameplay features year after year. His dominance should be on full display throughout the MCS 19 campaign, starting with the Madden Classic in Las Vegas.

Fun Fact: Problem streams daily on Twitch with over 118,000 followers and is sponsored by esports organization Luminosity. He also runs TopMadden.com which features many of the best players in the community.
Play Style: Defensive Master
Hometown: West Covina, CA
Club Championship Team: San Diego Chargers
Madden 18 Final Rank: 8th
2018 Earnings: $50,000
–Matt Franciscovich (Follow Matt on Twitter @MattFranchise)
---
For more information on the Madden Championship Series and how to compete in future events, visit the Madden NFL 19 compete homepage. Keep it locked on the @MaddenLeagueOps Twitter handle for news, tournament updates, recaps, and content during the Madden Classic.